The Boat Show that has everybody talking
We're delighted to be sponsoring BoatLife 2023 at Birmingham's NEC next month.
BoatLife is the show for boating enthusiasts. Whether you're looking to buy a boat under 40m, or you're new to boating and want to find out more, BoatLife is a boat show with something for everyone.
And we're even more thrilled to be among a number of contributors who, like OCEANR, want to make a positive impact on the planet and reclaim our oceans for a better future.
Making a positive change to our oceans
Want to know how we're turning reclaimed ocean waste into high quality, recycled activewear for the boating industry?
Come and see us on stand E28 to watch our story play out on the big screen while you enjoy a cocktail (or a sorbet for the little ones), on our comfy couches. Our eco-friendly activewear, uniforms and products will be on display, and there's also the chance to win a fantastic prize in our free draw.
OCEANR founder, Tom Cotter, will be there too, so if you'd like to find out more, or learn about our becoming a brand partner, click here to book a chat with Tom, Aaron or Joel at BoatLife '23.
Tom is an entrepreneur, budding environmentalist, and watersports obsessive. His drive to create a circular economy business that helps to clean up our oceans stems from his own passion for the water, and wanting to inspire and enable others to live more eco-conscious lives.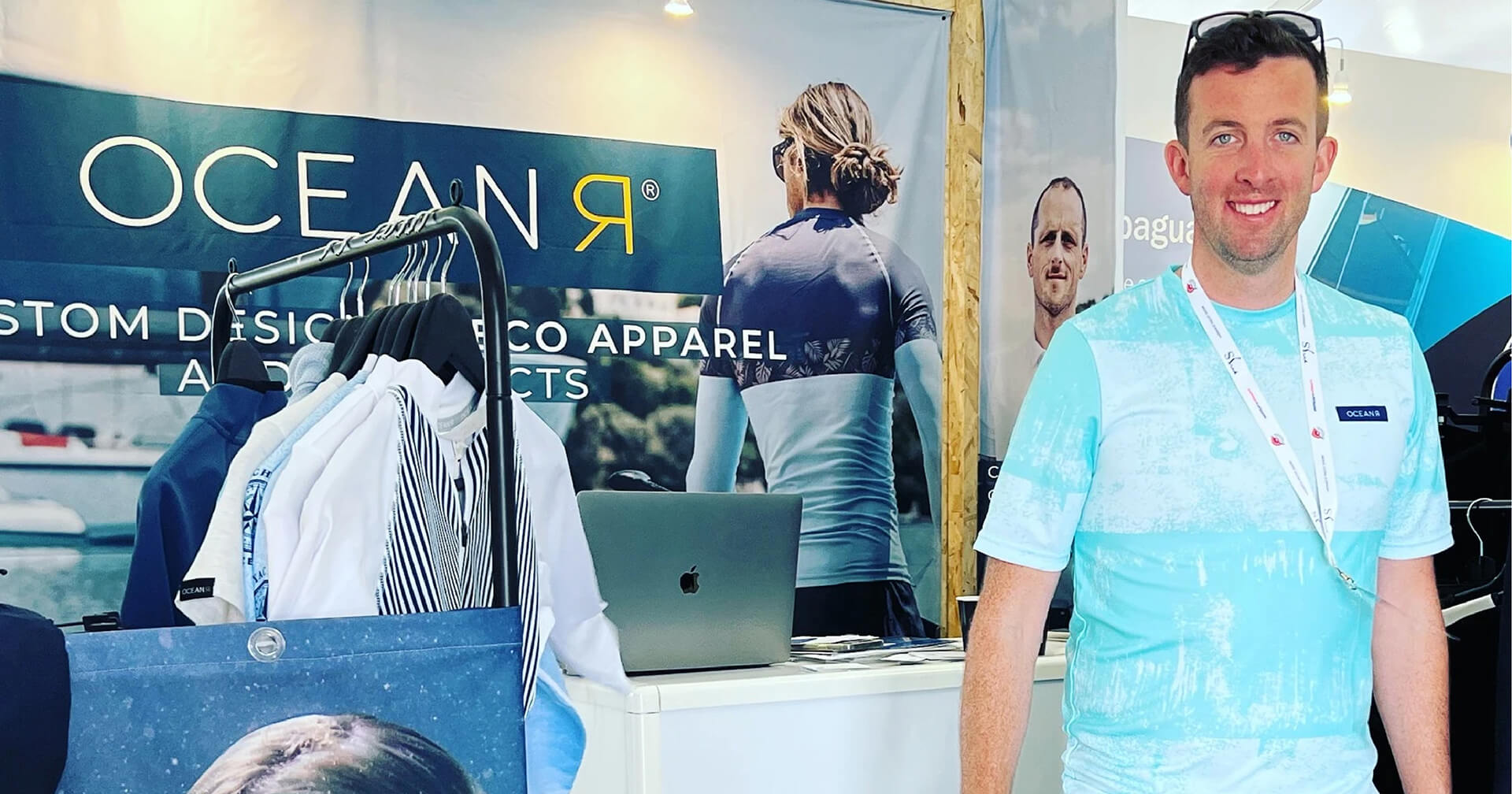 You'll likely spot some of our custom-designed, sustainable clothing on other exhibitors at BoatLife too, including hoodies on the team at Suzuki and our 100% recycled polyester 'tech tees' on BoatLife ambassadors.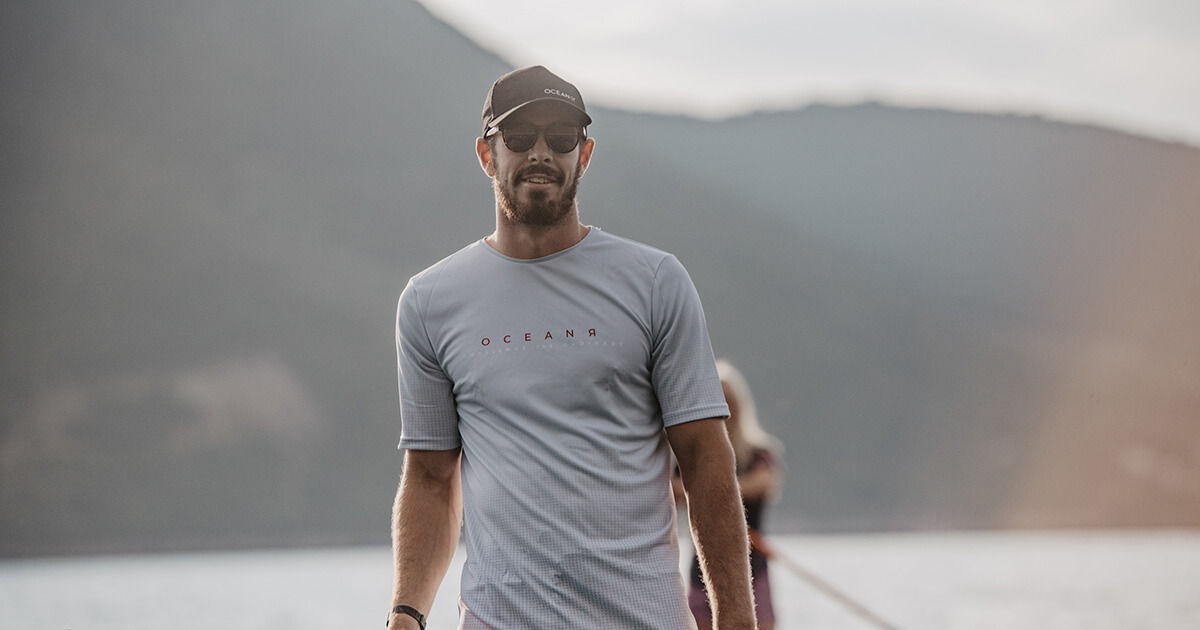 Sustainable fashion to aid ocean conservancy
As Green Business of the Year 2022, OCEANR has been recognised for its commitment to environmentally-friendly business practices.
Using sustainable innovation, we've developed a range of bespoke eco-apparel and products for organisations that live active lives on or near the water, helping to support their sustainability goals. This includes brand partners in the marine industry, luxury resorts sector, and lifestyle brands around the world.
We use small-volume production, recycled polyester from reclaimed ocean waste, ethically produced, certified organic cotton; and trims made from natural fibres. All delivered in zero-waste packaging within a (soon-to-be!) closed-loop supply chain. Read more about our eco-fabrics and why sustainable fashion is so important.


As boating enthusiasts, and a love of life on the water, we know you share our passion for ocean conservancy and would love to talk with you more. 
We're giving away 10 tickets to BoatLife 2023 at Birmingham's NEC (16-19th February). Click here to enter our prize draw (draw closes Monday 6th February).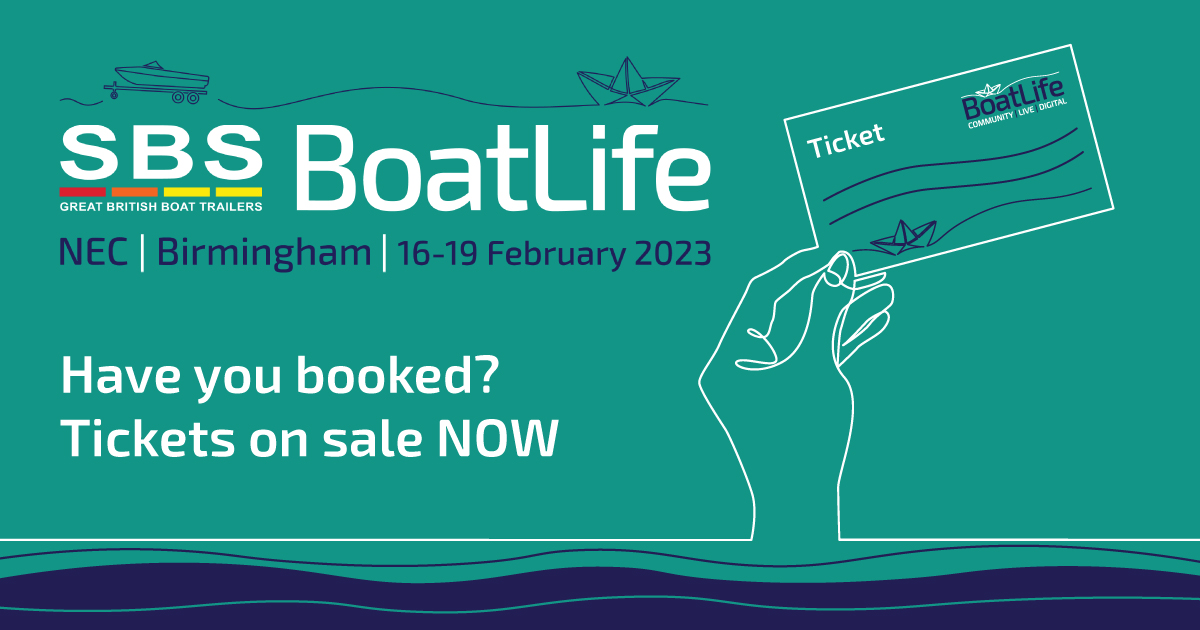 Together we can achieve a greater impact
Curious to find out more about our work? We'd love to hear from you. Look out for Tom and our OCEANR team at BoatLife '23, or get in touch via our website. 
Our brand partners range from luxury resorts and hospitality brands, to superyachts, diving centres, and lifestyle brands. Get in touch to find out how we can help support your brand's sustainability journey.