Every purchase funds our pledge to remove 30,000 kilos of ocean waste this year
A COMMITMENT TO OCEAN CONSERVATION AND
PROTECTION OF MARINE ECO SYSTEMS
Enaleia: working together with the fishers
We have committed to removing 30,000 kgs of ocean waste annually through our partnership with NGO Enaleia. Enaleia started as the first school for professional fishing in Greece. During the first educational fishing trips, they realised that many fishers were bycatching plastic that they were throwing back to the sea. This reality prompted Enaleia to launch the Mediterranean CleanUp, one of the most extensive marine cleanups in the Mediterranean.
Working on the frontline of ocean conservation to combat the biggest threats to marine wildlife
The reduction of fish stocks and plastic pollution are the biggest threats facing our oceans today.  We're proud to support Enaleia's projects involving more than 1,500 fishers across the Mediterranean and Kenya who have collected 900,000 kilos of marine litter to date.  Working with certified recycling and upcycling companies 70 % of this plastic has been integrated into the circular economy  to create new products, reducing the need for new resources and restoring the health of our oceans.
A COMMITMENT TO GIVING BACK MORE
THAN WE TAKE FROM OUR PLANET
3,500 Mangroves planted annually
We supply on demand, use low production methods, source eco-friendly materials and eco-shipping to tread as lightly as possible to minimize our carbon emissions. Inevitably we will leave a carbon footprint and have partnered with UOcean 2050 to fund mangrove planting to positively offset our impact. Continuously calculating  our carbon emissions, we have committed to funding the planting of 200-400 mangrove trees monthly across Indonesia & Africa.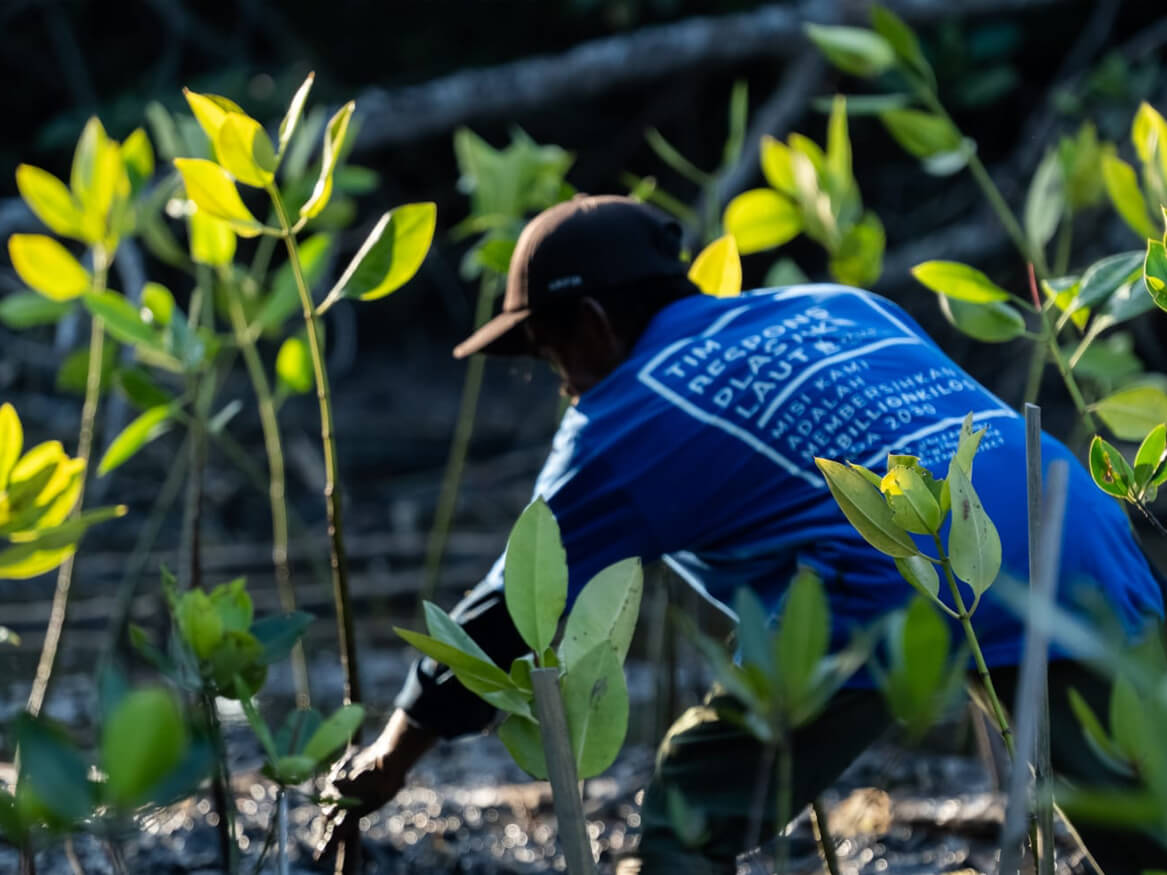 Mangrove forests are among the most threatened ecosystems on the planet.  An essential species to fight climate change they sequester carbon at a rate of 2-4 times greater than mature tropical forests