Acquisition, innovative
sustainable practices
, and transformative partnerships with
sustainable fashion
pioneers.
Where to start? We have so much to share with you. There are so many exciting things happening at OCEANR.
The major business development news we want to update you on is the acquisition of our production facility in Riga, Latvia, which will accelerate our business growth, helping to make an even greater impact on ocean conservancy.
Our very own centre of excellence
We've worked with the outstanding team at the factory in Riga for many years now. As well as producing high-end, sustainable, custom apparel and products for OCEANR, the skilled and experienced team were working on projects for major brands such as adidas Sailing too.
We have a clear mission to scale up OCEANR production to make it a more accessible choice for fashion brands around the world. So when the opportunity arose to acquire this leading facility and its sustainable fabrics brand, OceanBalance, right in the heart of Europe, with a creative, innovative team that we know and love, we jumped at the chance.
Specialists in the design and manufacture of custom,
eco-friendly clothing
So here we are, 2023, experiencing exponential growth, navigating our way as the centre of sustainable activewear production in Europe. 
We've retained the entire team in Riga, securing the very best talent from product designers to sourcing specialists, embroidery, heat press, and sublimation experts. These guys have the experience working with major activewear brands and we're proud to be pushing forward together under the OCEANR banner.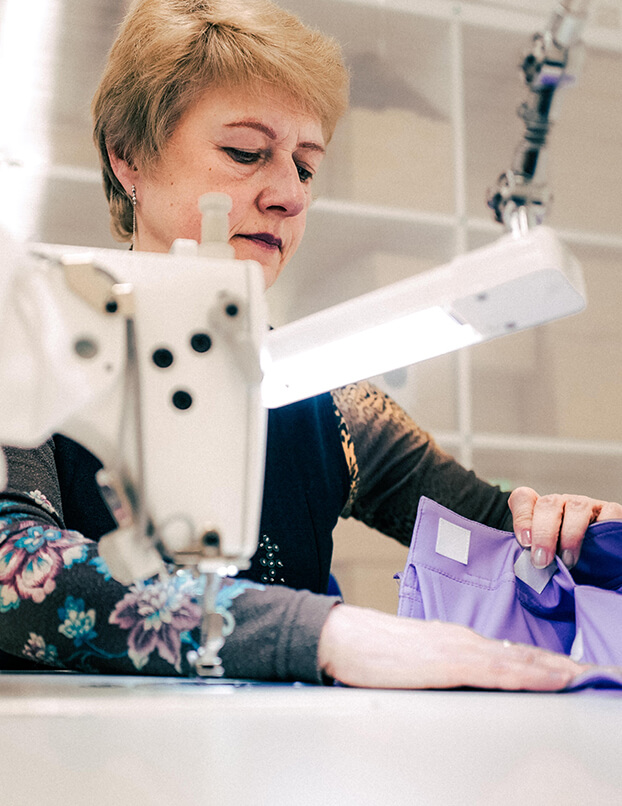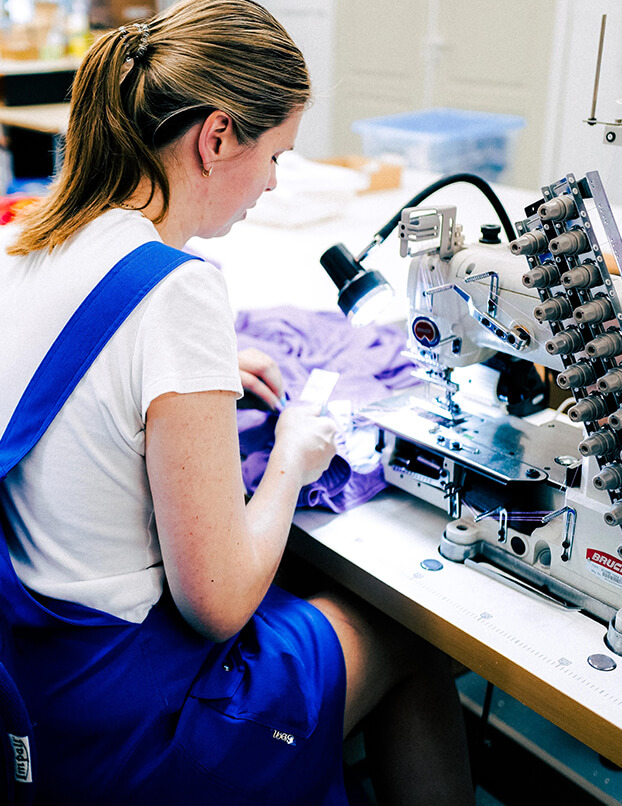 Another reason why we were so keen on the Riga factory was its end-to-end sustainability ethos. We were – and are – aligned with the same vision: to support brands to achieve their sustainability objectives through innovation with new products and services, and to encourage responsible consumption.
We now own a state-of-the-art design and manufacturing facility and sustainable fabric business, with full control over production, shortening both lead times and the supply chain. With our fair trade principles at the forefront of our manufacturing hub in Riga, we're incredibly proud of what we've achieved together as a team and for the future impact, we can make on sustainable fashion and ocean conservancy.
All of OCEANR's recycled polyester products are made from OceanBalance fabric.
OceanBalance fabrics are environmentally friendly, cost-effective, and safe. The regenerated polyester fibre is made from recycled ocean waste and post-consumer plastic bottles, and performs as well as regular virgin polyester.

Using OceanBalance fabrics helps to keep plastic out of landfills and oceans and saves natural resources. Just 1kg of OceanBalance fabric can keep the equivalent of 60 water bottles out of the environment.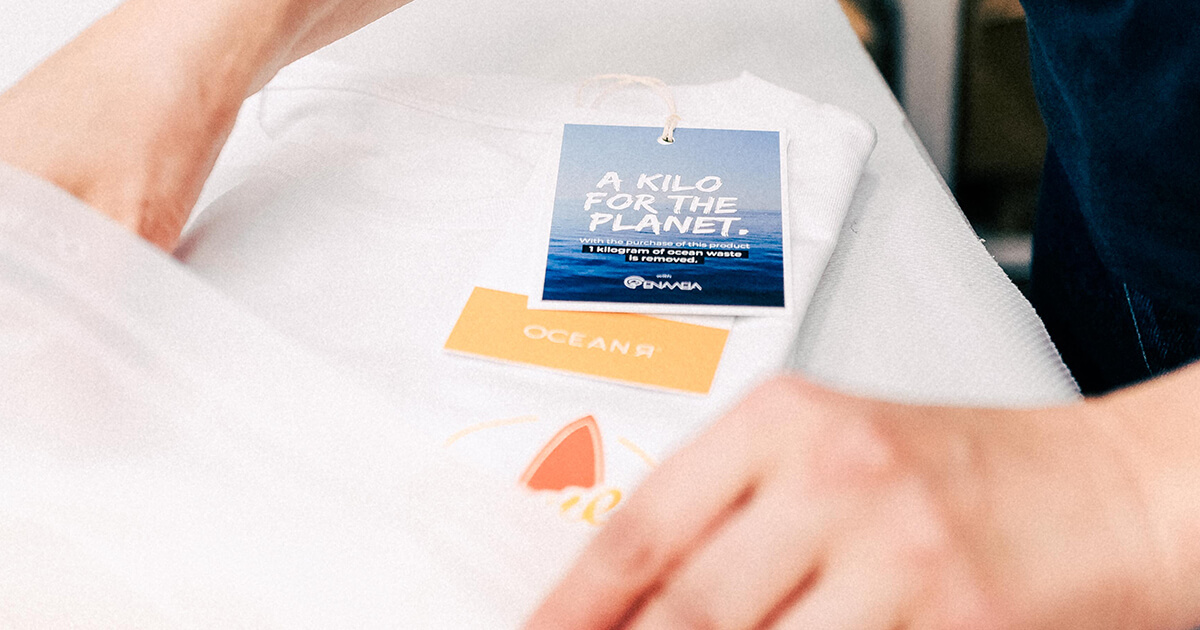 Couple this with our partnership with Enaleia, which removes 1kg of ocean waste for every OCEANR product purchased through our #akilofortheplanet initiative, and we're well on the way to making a noticeable impact.
Innovative sustainable fabrics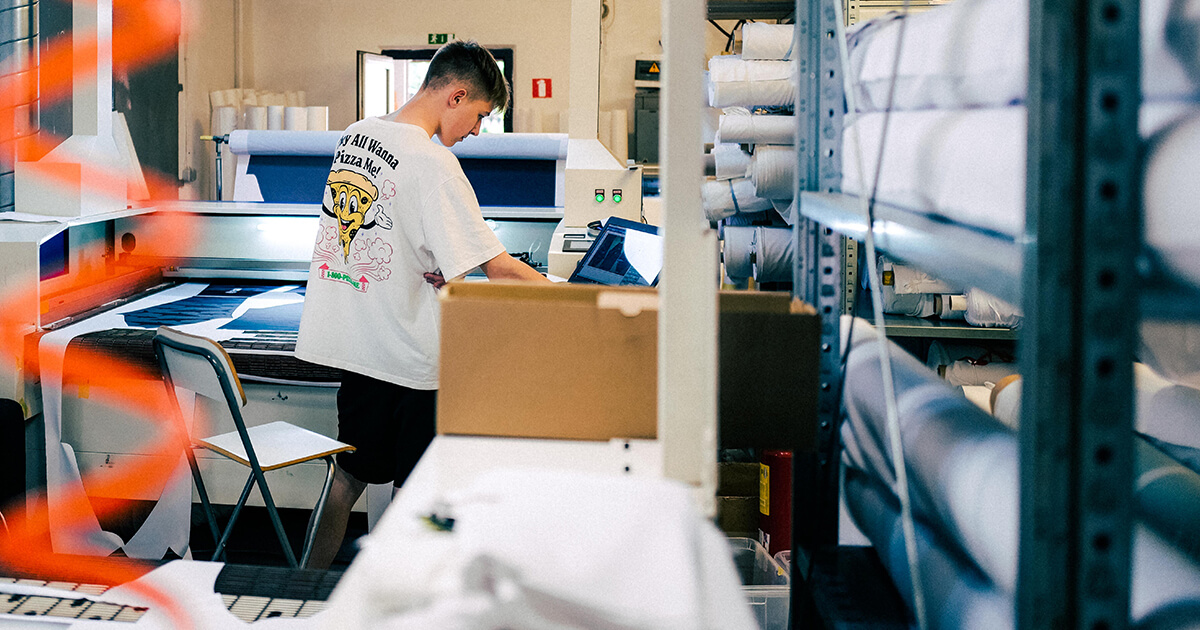 Sustainable fabric production extends beyond recycled polyester and certified organic cotton at OCEANR. Our team are always on the look out for better, healthier, and more eco-progressive fabrics and trims.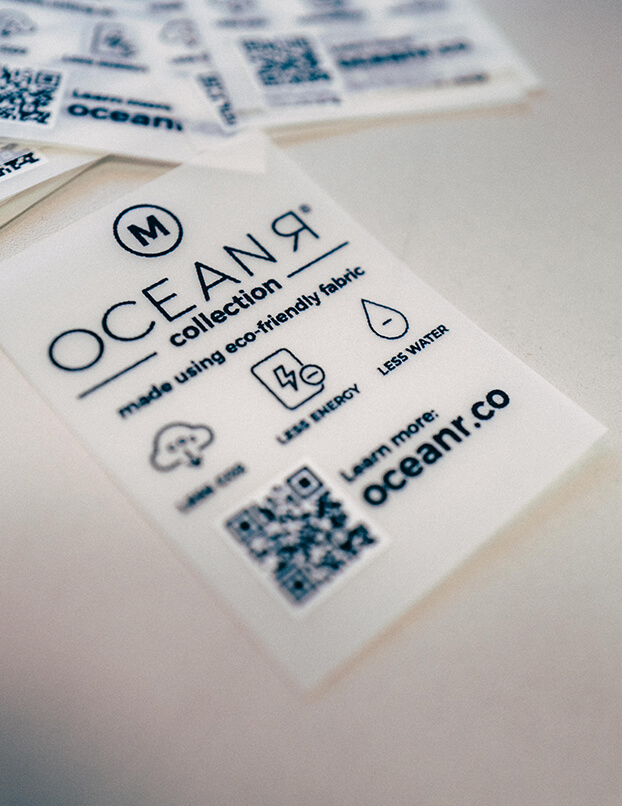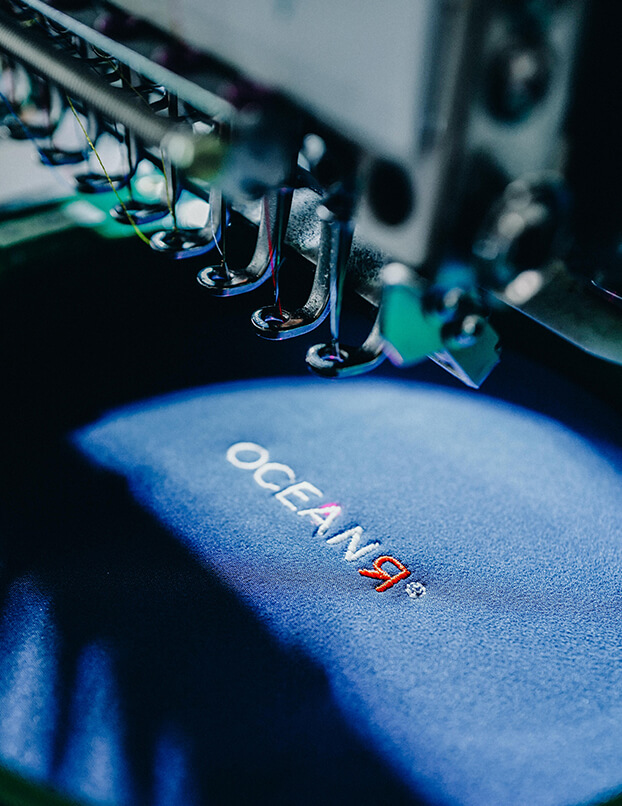 Currently, we're studying pineapple leaf fibres as a sustainable alternative to leather.
And we're incorporating recycled 'ecologic' buttons in our designs, made from a process that recycles polymerised resin and mixes it with other natural or recycled products.
Partnerships to drive innovation and transparency:
OCEANR x BCome
Our mission is to reclaim the oceans by removing as much plastic waste as we can and recycling it into something new, but we also want to inspire and enable others to live more eco-conscious lives too. 
We've recently partnered with a pioneering company in the sustainable fashion world called BCome.
BCome is a BCORP organisation that integrates knowledge and technology to accelerate a systemic change in the fashion industry. 
Its aim is to contribute to the sustainable transformation of the fashion industry and encourage a culture of responsible consumption and production.We can't tell you too much at the moment, but watch this space to find out how we're working with BCome on a sustainable fashion innovation offering that's never been seen before.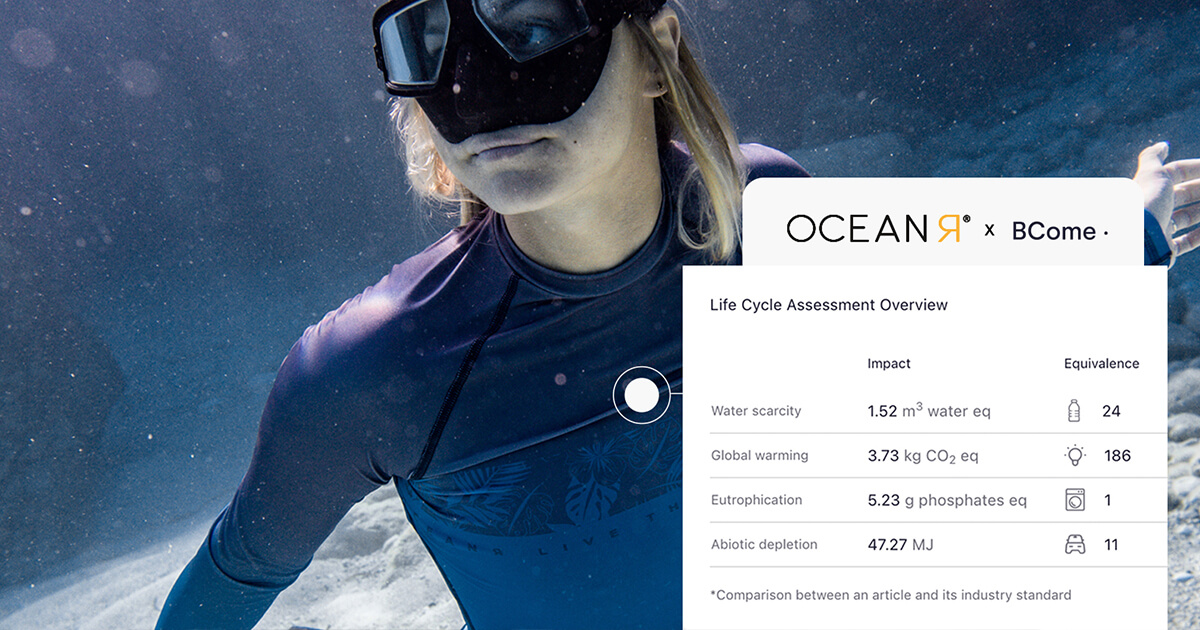 Become an OCEANR brand partner
Our brand partners typically live active lives on or near the water, and include some of the greatest premium hospitality brands in the world, superyachts, diving centres, and resorts. We work together on custom-designed eco apparel and products for staff and guests alike.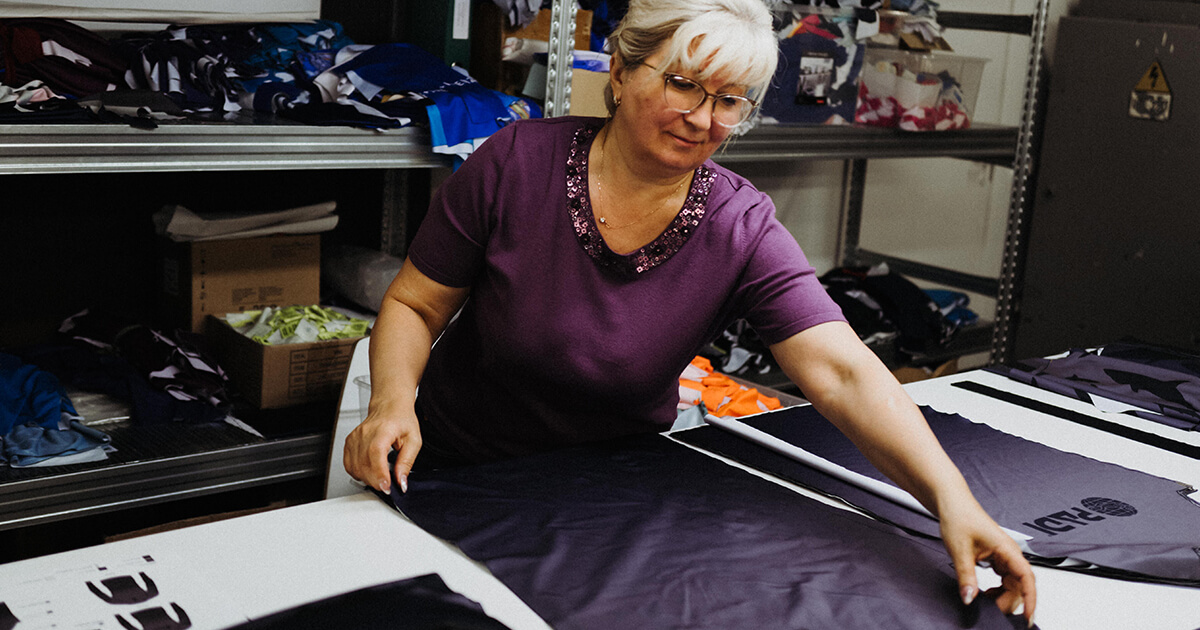 Our recent acquisition has given us greater capacity to work with more brand partners than ever before. We'll be doubling production volumes in 2023 and expanding our skilled workforce by 25%. 
To learn more about becoming an OCEANR brand partner, and find out how your brand can actively contribute to the clean-up of the world's oceans, visit our brand partner page.