At what can be one of the busiest periods for people booking their annual holiday, we thought it'd mark the ideal opportunity to celebrate the luxury resorts that are leading the way with sustainable tourism.
Why? Because sustainability is our passion. It's our aim to reclaim our oceans for a better future through sustainable innovation with high-quality apparel and products, and by encouraging responsible consumption. 
So when we see resorts aligning with our ethos to positively influence our impact on the planet, we think it needs to be shouted about. We want to highlight and celebrate the luxury holiday resorts that are driving sustainability into the very core of their offering.
Destination sustainability
These destinations are some of the most beautiful places on the planet. And we don't say that lightly. They are quite literally, heaven-sent. 
What makes these resorts extra special is that they don't take their environment for granted. 
They know that what makes their resort so incredibly unique is the magnificent eco-system they're nestled within: the crystal clear waters abundant with sea life for the most spectacular diving you've ever experienced, the most verdant hills for endless exploration, and unreal beaches offering complete seclusion and isolation.    
A shared ethos
We've had the honour of working alongside some of these resorts (our brand partners), producing innovative, sustainable, custom-designed activewear for staff, and eco-friendly apparel and products for their gift shops. This is what we do, if you're not yet familiar with OCEANR. 
So before you commit to your holiday plans for 2023, take a look at our top eco-friendly luxury holiday resorts, and you'll be sure to find a destination with a determination to make a positive impact on the planet. What better way to start a holiday.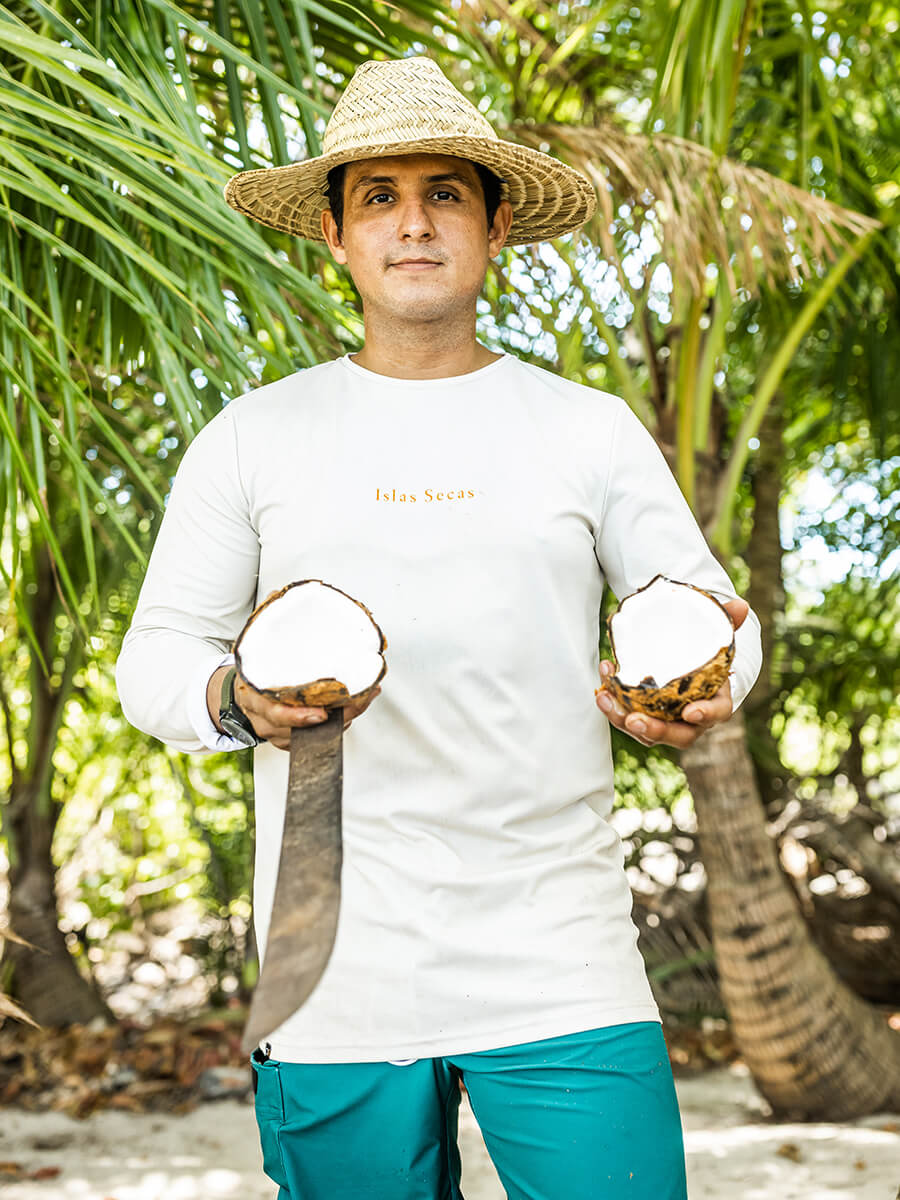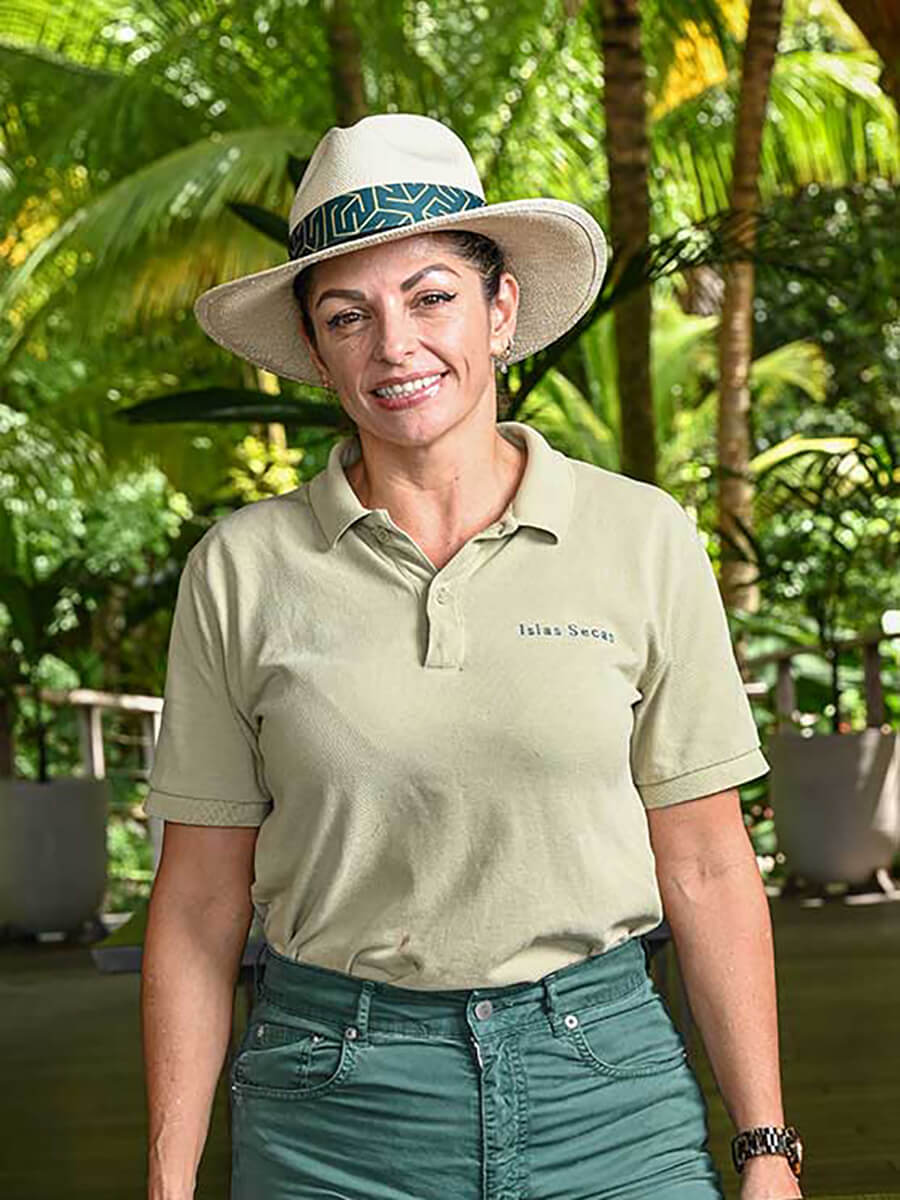 Islas Secas is breaking the mould with its innovative approach to sustainable tourism, and we're beyond proud to be a small part of that.
Eco-friendly construction, 100% solar powered, no single-use plastics, zero food waste, 100% water recycling, and genuine recycling might sound like an eco-friendly wishlist, but it's reality for these guys, who consider environmental consequences with every decision they make.
And when it comes to work uniforms for staff, sustainability is once again a key focus. As an OCEANR brand partner, Islas Secas has kitted out the entire workforce in stylish, eco-friendly workwear for all departments, from housekeeping to restaurant staff, to the groundskeeping, watersports, and spa & wellbeing team.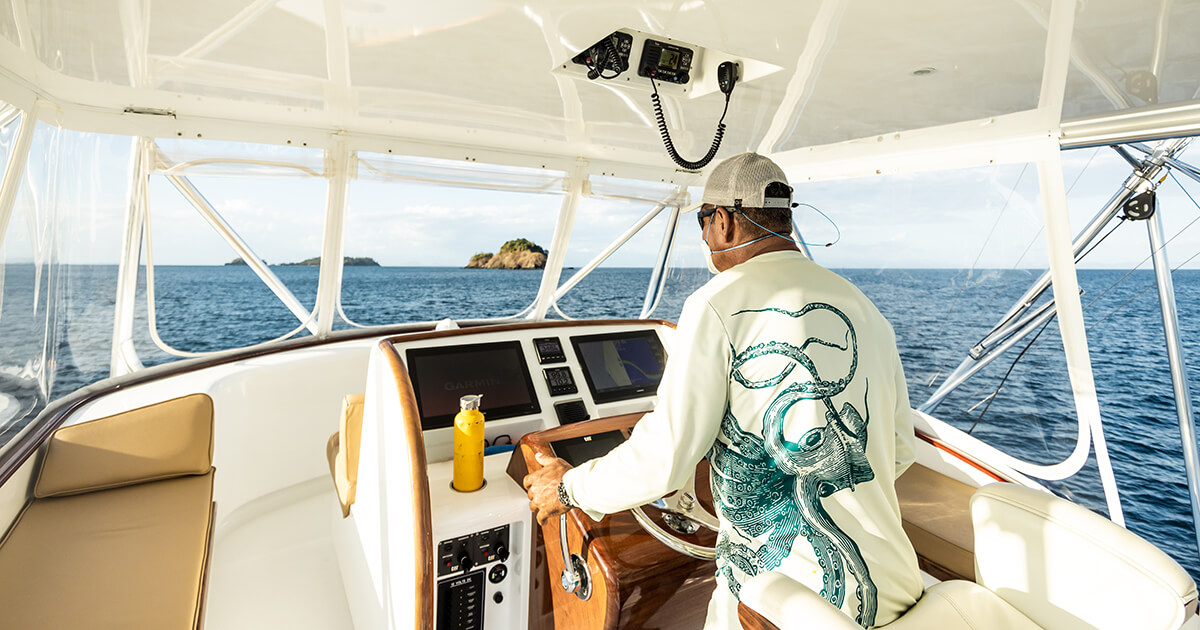 They even want their guests to go home with eco-friendly apparel and products, so we created some custom-desiged items for the gift shop too.
Not only is Islas Secas making a positive impact by choosing recycled polyester and organic cotton uniforms, but for every product ordered with OCEANR, we remove 1kg of ocean waste through our partnership with Enaleia #akilofortheplanet. 
2. Patina Maldives, Fari Islands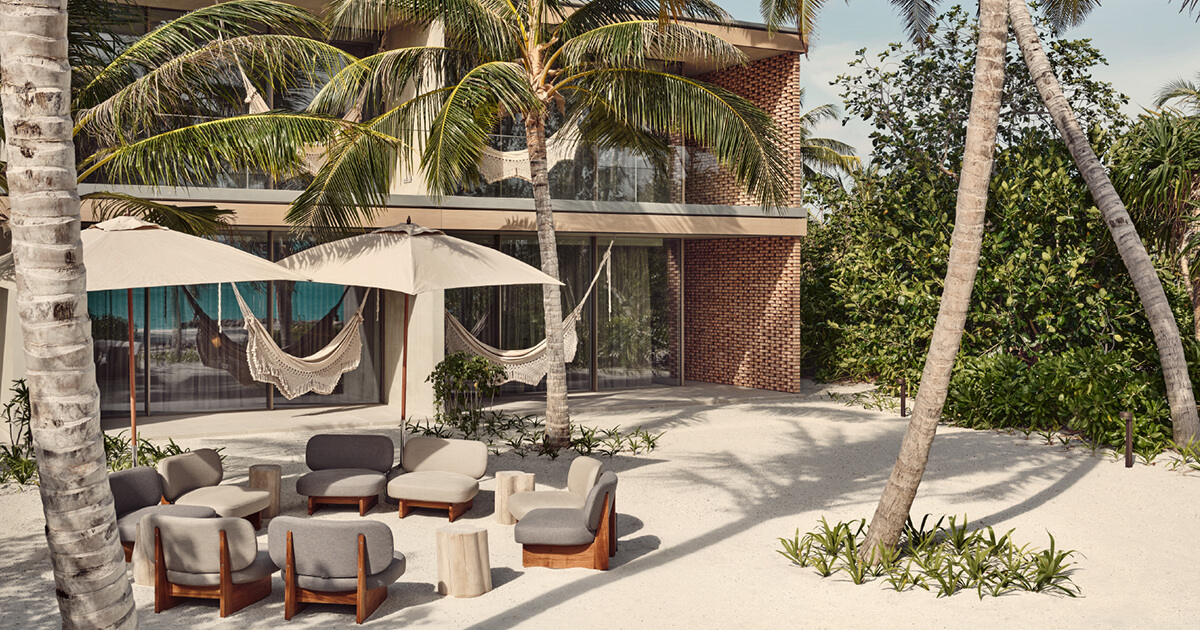 We're in awe of the team at the brand new luxury resort, Patina Maldives. 
From solar panels to zero-waste kitchens, they're raising the bar when it comes to sustainability. The resort's walls are built with energy-saving prefab techniques to reduce waste and carbon emissions. The kids' club, recreation and dive centres are 100% solar powered. They offer free dive lessons to children to nurture next-generation respect for the environment. Even sipping cocktails at the Fari Beach Club is good for the environment!
The Patina resort "appeals to a new generation of travellers who seek deeper connections with themselves and the world around them." When you hear the Capella Hotel Group describe its newest offering like that…well, nothing more needs to be said.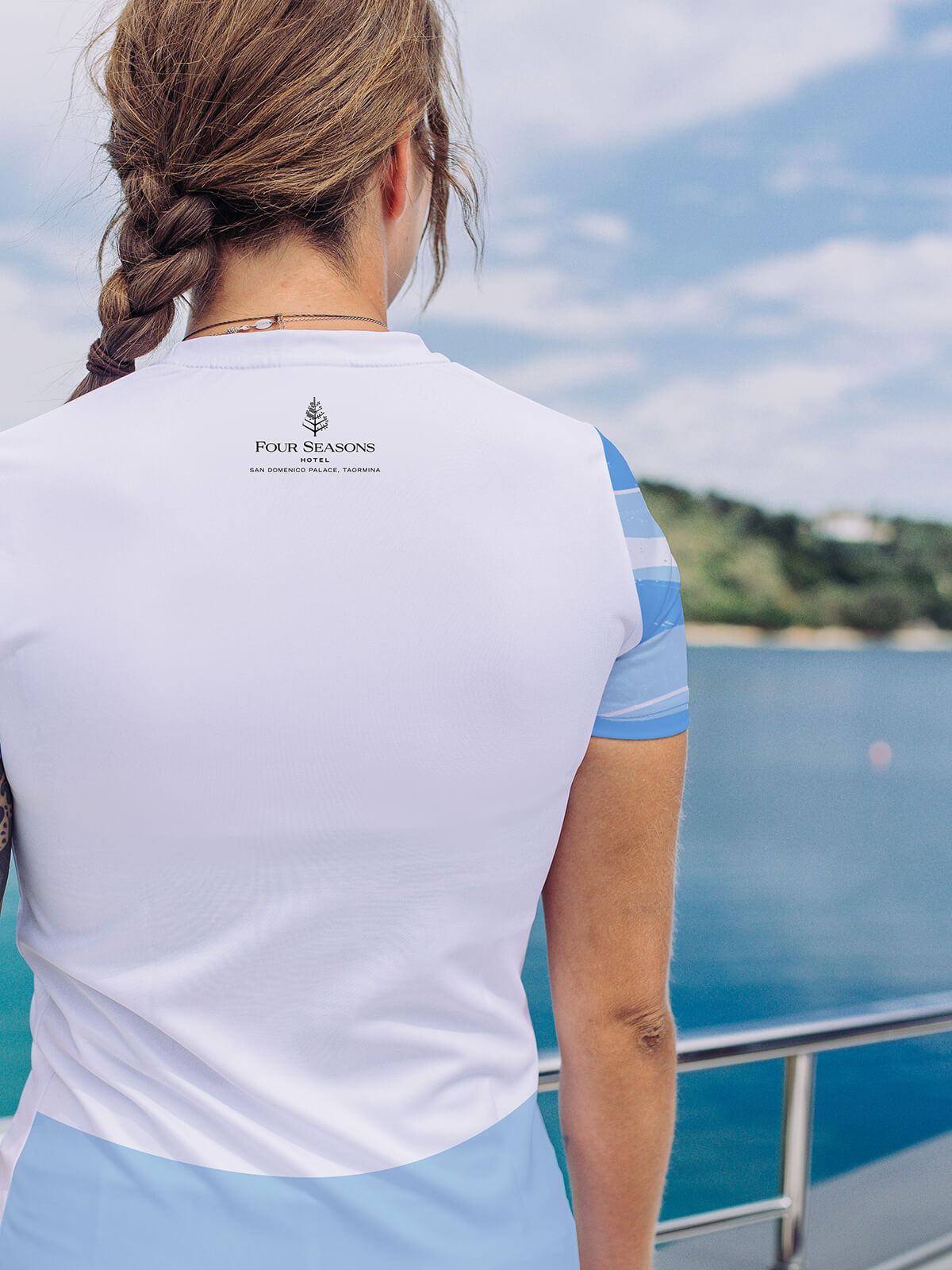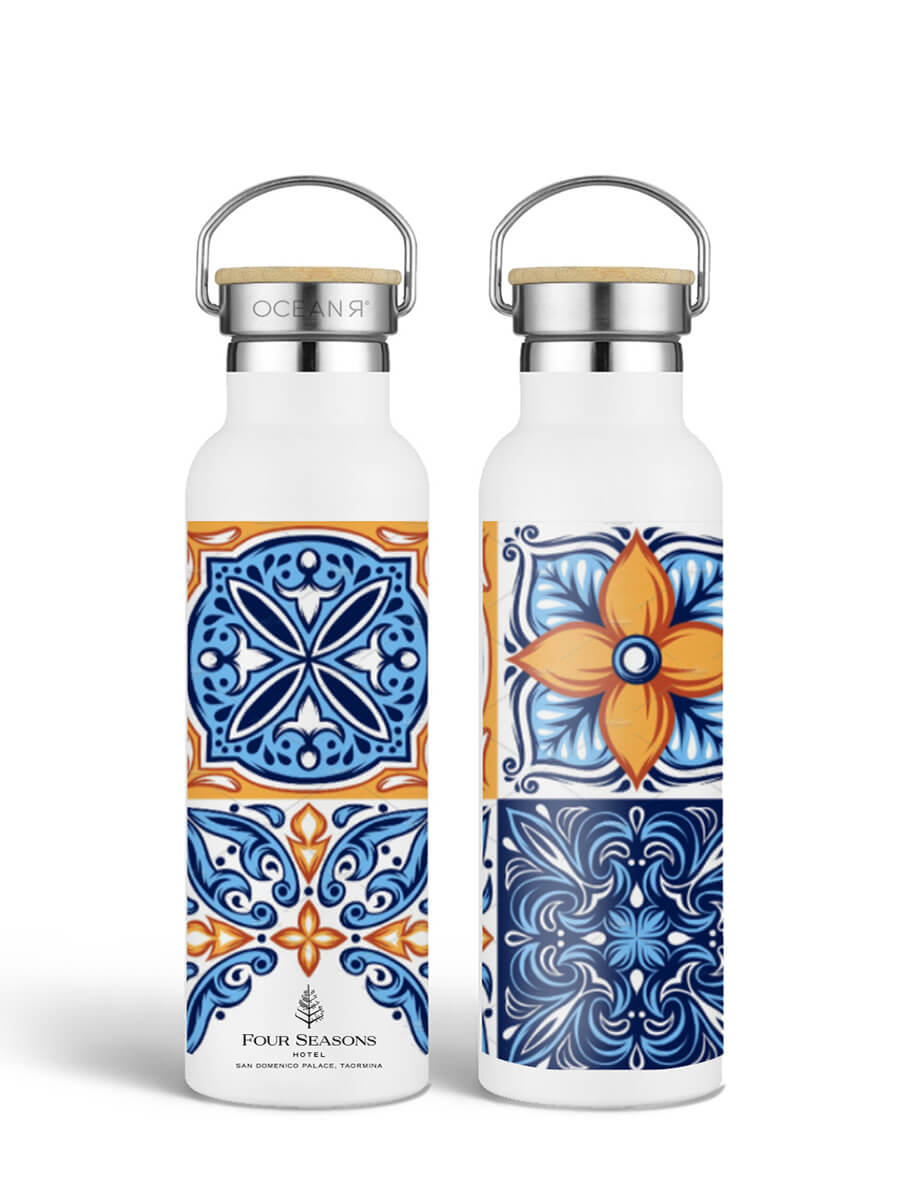 The Four Seasons sees itself as custodians of the environment in which they are situated. In fact, as part of its environmental, social, and governance program, the resorts seek to preserve and regenerate the stunning places in which they operate. How refreshing is that? 
It's fantastic to have worked with the Four Seasons Taormina on not only its recycled polyester uniforms for staff, but also on its eco-friendly clothing and accessories for guests visiting the gift shop. 
4. Kisawa Sanctuary, Mozambique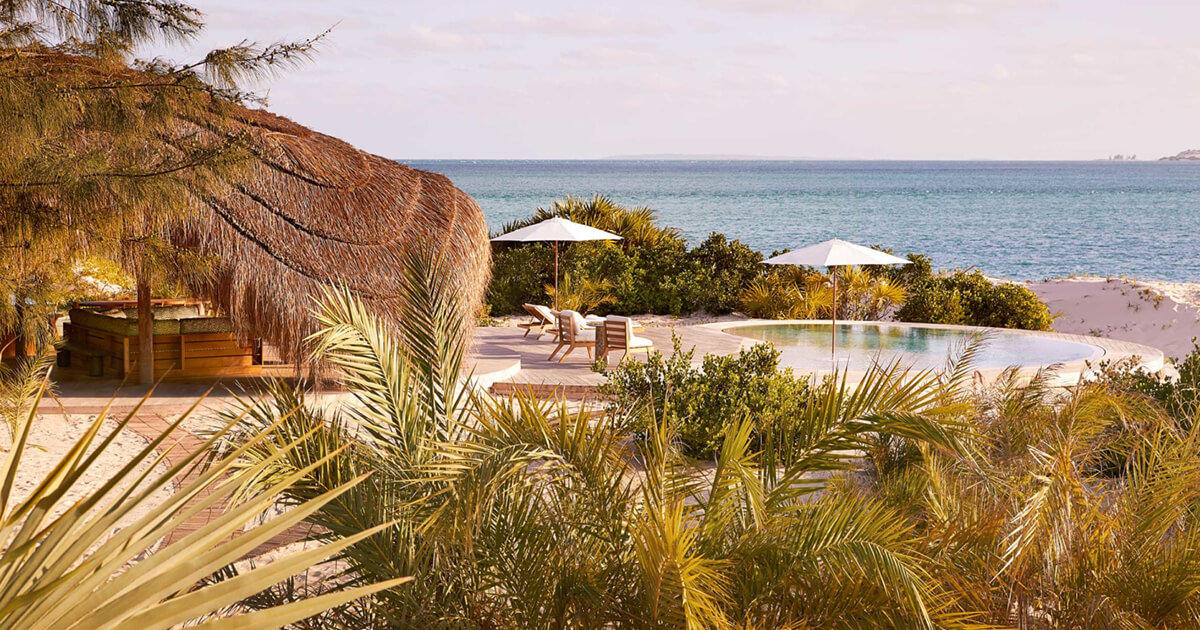 A sanctuary that brings nature, culture and service together, creating a positive impact for the people of Mozambique and its natural surroundings. Environmental conservation is paramount for this new beach resort.
If you want to escape to the most pristine and luxurious sustainable resort, surrounded by forest and beach with the opportunity to dive the world's finest coral reefs, Kisawa is for you.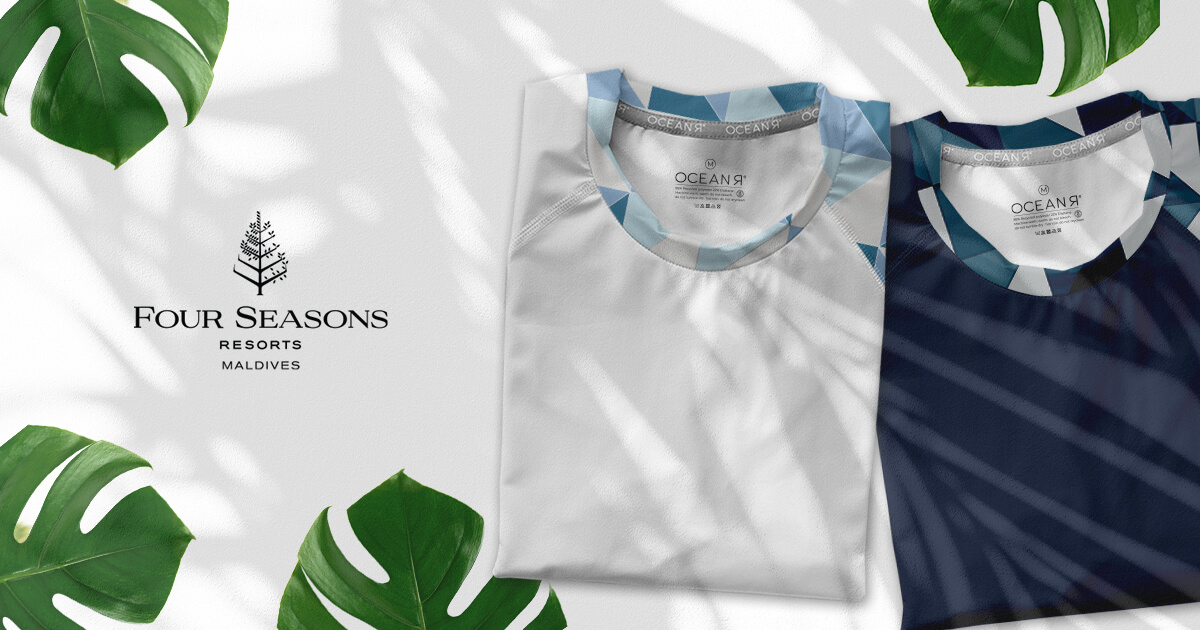 The Maldives became a plastic-free island in 2019, so the Four Seasons resort needed to find businesses that could help to support its sustainability goals.
We were delighted to provide beautifully customised, recycled polyester work uniforms for staff, featuring the island's iconic inhabitant, the manta ray. Delivered in zero waste packaging of course.
6. Amanyara, Providenciales, Turks and Caicos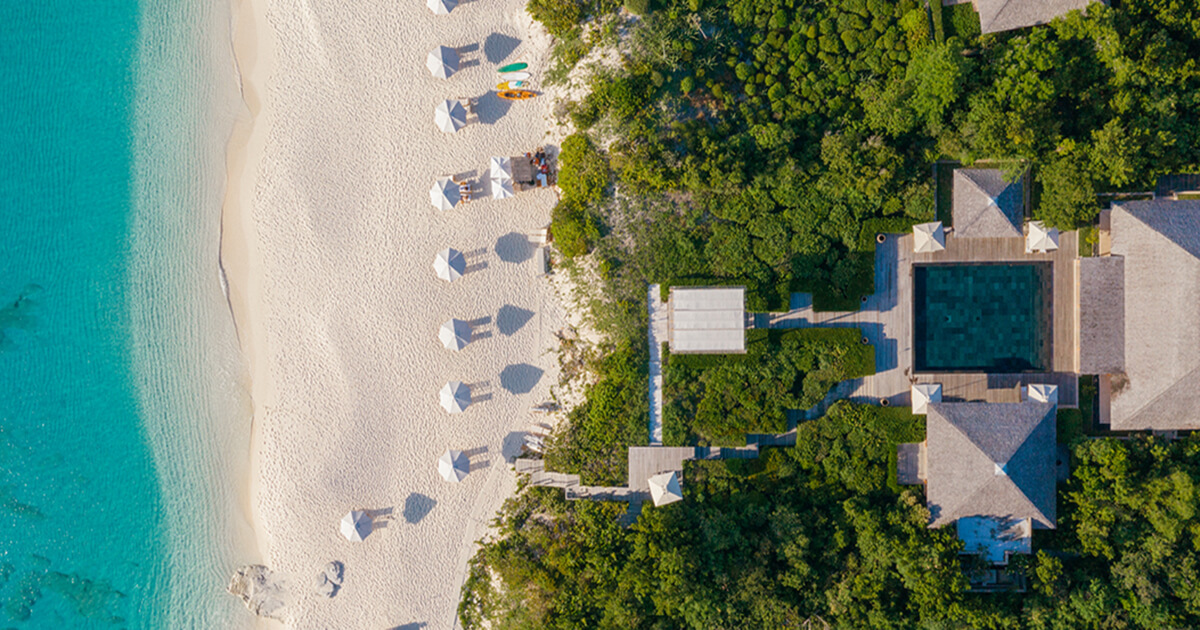 Turks and Caicos' official island motto is 'Beautiful by Nature' and it's easy to see why. 
The biodiversity of the island is outstanding, with marine wetlands, mangroves, blue holes and caves making up a sublime ecosystem, which Amanyara is keen to protect with its forward-thinking sustainability initiatives. 
Not only does it carefully consider its own sustainability within the resort, even down to the finer details, for example using 100% biodegradable cleaning products, but it's passionate about creating sustainability for the islands and its residents too.
7. North Island, Seychelles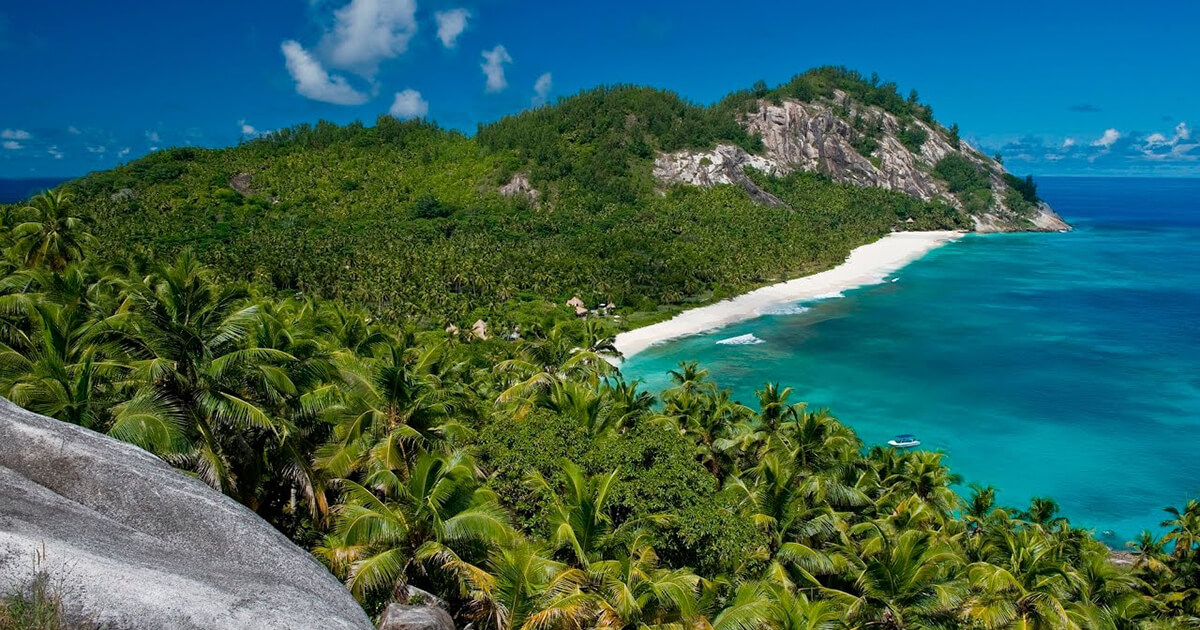 Quite possibly the most exclusive private island destination on the planet, North Island is situated in the 'inner' islands of the Seychelles within an unparalleled wilderness sanctuary.
It would be near impossible to ignore the need to both respect and protect the natural environment when you're cocooned in such unmistakable natural beauty. And that's exactly what you're faced with on arrival at North Island.
From its rehabilitation programme with critically-endangered species, including Green Turtles, to its carefully curated menu, and even the complimentary glass straws for guests to take home, sustainability is at the heart of its philosophy, which we absolutely love.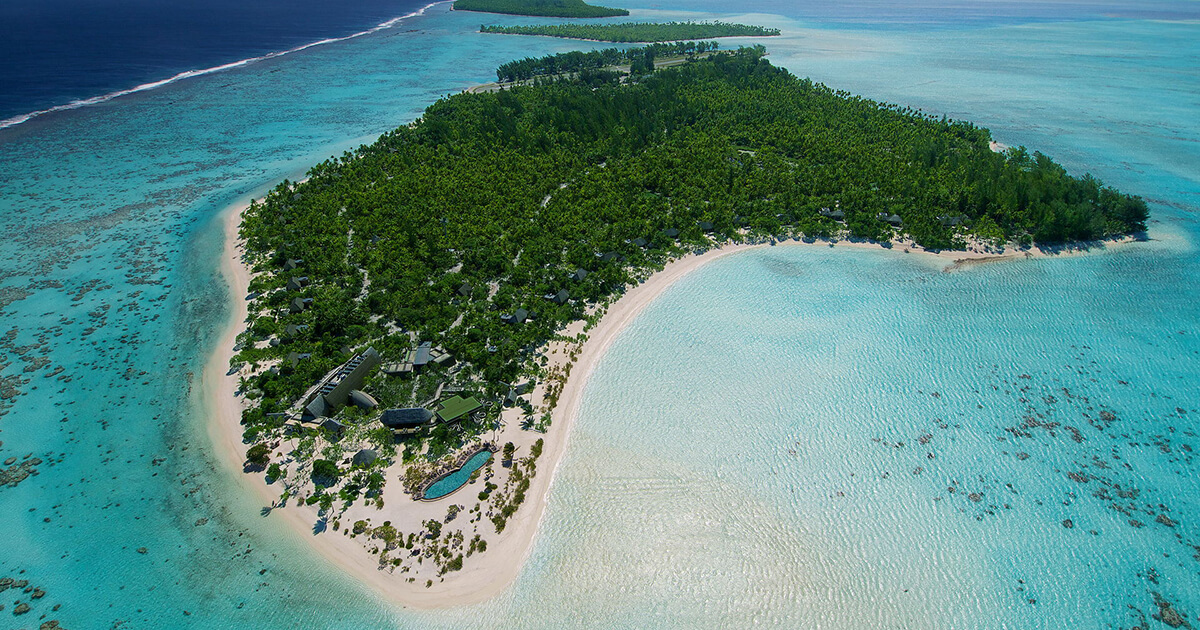 If any resort references being a 'steward' or 'custodian' of its natural surroundings, you know it'll have unwavering respect for its environment.
The Brando uses local materials in design and construction, a pioneering deep seawater air-conditioning system to reduce energy demands, and relies entirely on renewable energy sources including solar power and biofuel. It's well on its way to reaching its goal of being carbon neutral and self-sustainable.
With this level of sustainable innovation, we feel we'd make great friends. 
9. Necker Island, British Virgin Islands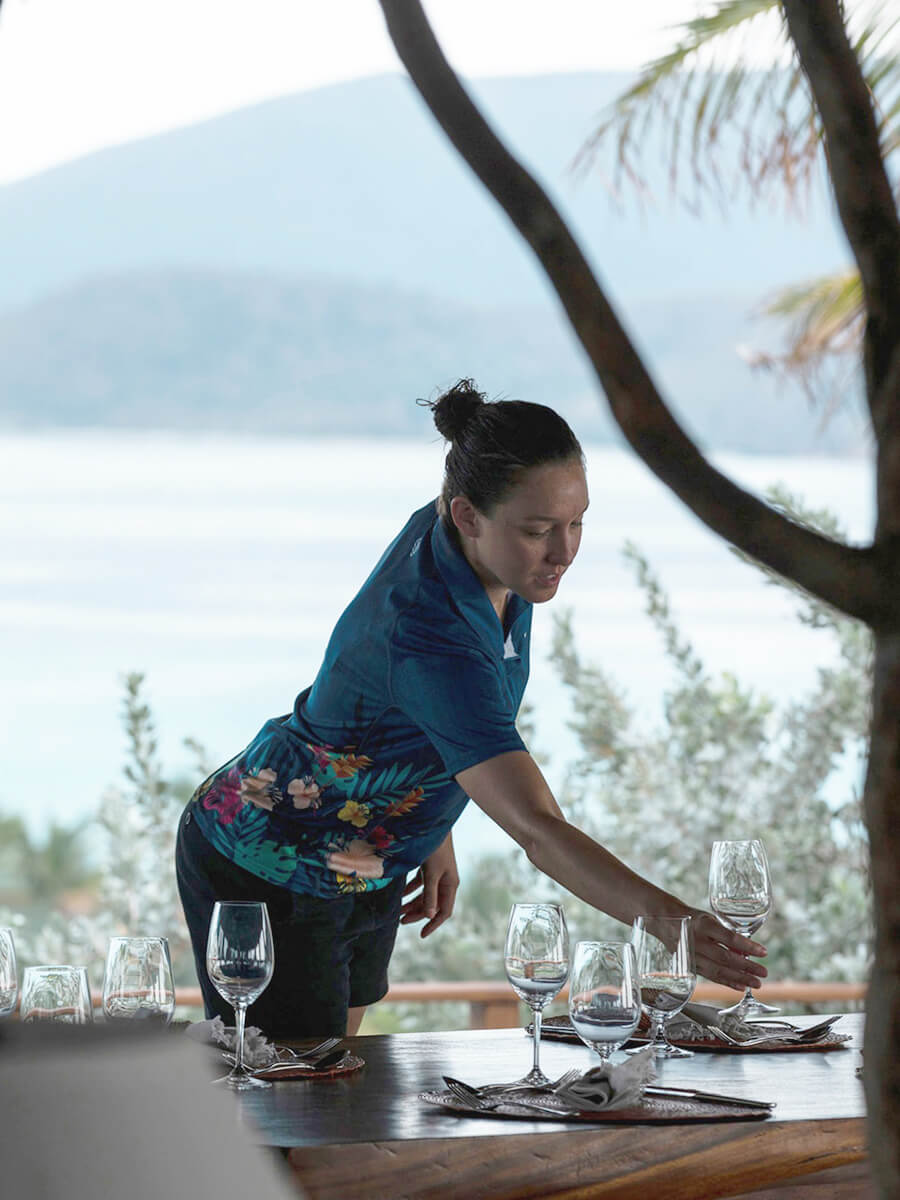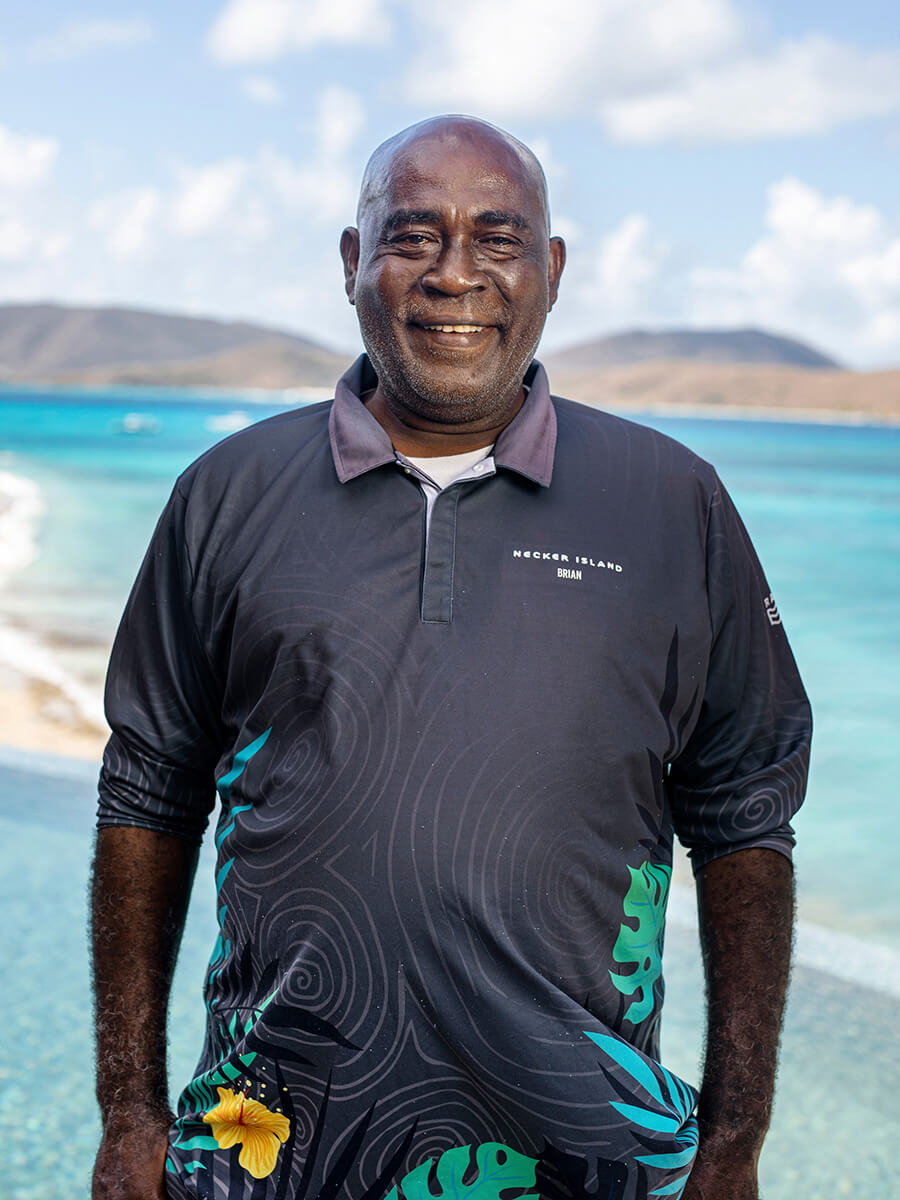 Necker Island does incredible work supporting education for local children, protecting endangered species and utilising renewable energy sources.
It has a deep commitment to conservation, and as owner, Sir Richard Branson, said, "If you're lucky enough to be in a position where you are known around the world, for one reason or another, it's incredibly important to set a good example to others."
We're thrilled to be working with the team at Necker Island to help champion its efforts with sustainable tourism by supplying custom-designed, recycled polyester and certified organic cotton uniforms for all staff. 
And in the spirit of setting a good example to others, Necker Island has also commissioned retail products including: organic cotton t-shirts and compact towels, baseball caps, and stainless steel water bottles. All proudly displaying our 'A Kilo for the Planet' hang tags to help make a positive impact.
10. Como Laucala Island, Fiji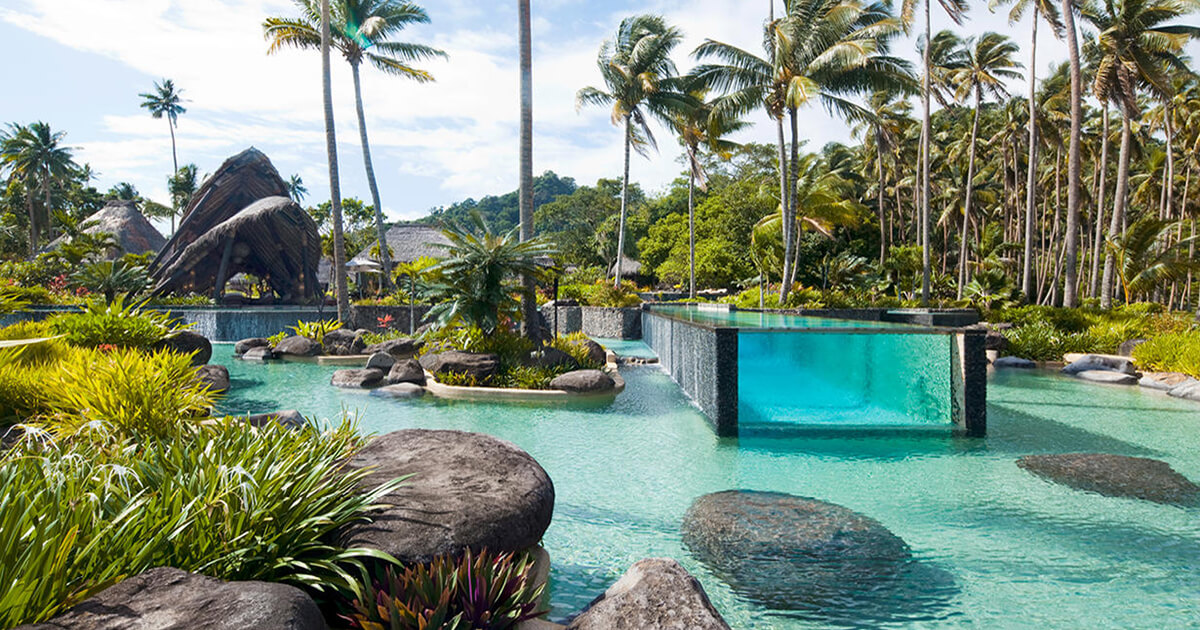 Nature soothes the soul, and with private residences secluded in their own private worlds suspended over water or on hilltops, among rainforest and beside rolling waves, expect your soul to be nourished by Como Laucala Island.
But rather than exploiting this breathtaking natural environment, Como Hotels and Resorts commit to making memorable experiences for guests while operating in a wholeheartedly responsible way. 
No stone is left unturned when it comes to supporting local culture and minimising the resort's impact on the environment. We particularly admire their approach to reducing consumption.
The OCEANR story
OCEANR produces eco-friendly apparel and products to help support global brands on their sustainability journey. 
From reducing their carbon footprint and encouraging responsible consumption practices to sustainable innovation with new products and services, we're actively reclaiming our oceans through collaboration with like-minded brand partners that want to help create a better future.
Our sustainable materials include recycled polyester from ocean waste, certified organic cotton, eco-friendly trims, and plastic-free packaging.
We also commit to removing 1kg of ocean waste for every polyester product sold through our partnership with Enaleia.
Want to work with us? Our brand partners range from luxury resorts and hospitality brands, to superyachts, diving centres, and lifestyle brands. Get in touch to find out how we can help support your brand's sustainability journey.