Luxury holiday resorts often have a reputation for being wasteful and environmentally damaging. However, many resorts are taking steps to become more sustainable and implement ways to reduce their impact on the planet. 
Consumers too are more aware of the impact of tourism and hospitality on the climate, and will often consider the sustainable credentials of a resort before booking.  
In this blog post, we'll explore how luxury holiday resorts can be more sustainable and celebrate some of the resorts that are leading the charge with their eco-friendly initiatives.
Energy consumption within a luxury hotel or resort is significant, which generates a substantial carbon footprint. 
One of the best ways that luxury resorts can reduce their impact on the environment is through greater energy efficiency. 
This includes initiatives such as:
 – Using renewable energy sources such as solar panels, wind turbines, and geothermal energy. 
 – Implementing energy-saving technologies like LED lighting and energy-efficient appliances. 
 – Installing smart thermostats to help control heating and cooling in rooms when not in use.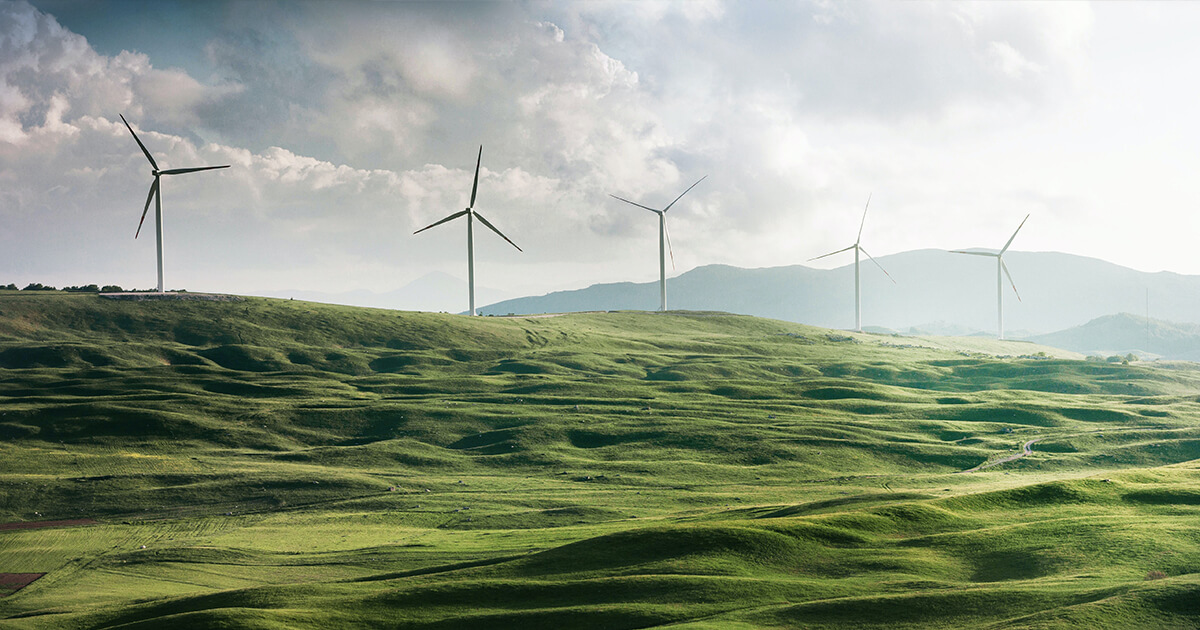 Luxury holiday resorts generate a lot of waste, but there are many ways to reduce this to help minimise environmental impact.
Some of the waste reduction programmes we've spotted within luxury hospitality include:
   – Composting, which turns organic waste into nutrient-rich soil that can be used for gardening and landscaping. 
   – Using food waste to generate biogas, which can be used as a renewable energy source.
   – Reducing food waste, to help reduce greenhouse gas emissions and conserve resources. 
   – Recycling programs to divert as much waste as possible from landfills.
   – Swapping out single-use plastics such as water bottles, straws and cutlery for sustainable products such as reusable water bottles and bamboo utensils.
Casa Pueblo, Tulum is a top sustainable luxury resort. It has banned all single-use plastics, replacing them with recycled alternatives in common areas.
Soneva Fushi, Maldives successfully recycles 90% of its total waste, repurposing whatever is possible, and any organic waste from local businesses is used as compost. The owners are campaigning to extend this environmental stewardship to neighbouring islands too.
Heckfield Place, England is pioneering in its sustainability goals – forging an unwavering connection with and respect for the land it rests on.
Water is a precious resource, and many luxury holiday resorts are located in areas where it is scarce. 
Fortunately, water conservation is another key area where luxury resorts can make a tangible difference: 
   – Many are using water-saving technologies such as low-flow showerheads, toilets, and taps. 
   – Some resorts have also installed rainwater harvesting systems, which allow them to collect rainwater and use it for irrigation or other non-potable purposes, (i.e. not suitable for drinking water). 
Protecting and preserving natural habitats and wildlife
Another important area of environmental stewardship is in protecting and preserving natural habitats and wildlife. 
   – Many luxury resorts are involved with conservation programs that help protect endangered species and their habitats. 
   – Some resorts also work with their local communities to promote sustainable tourism practices and reduce negative impacts on the environment. 
By taking steps to protect and preserve natural resources, luxury resorts can help to ensure that future generations can enjoy these beautiful places for years to come, something we're incredibly passionate about at OCEANR. You can read about our sustainability pillars here.
OCEANR brand partners in luxury hospitality
We've always believed that, together, we can make a greater impact than what we could achieve on our own. 
We're delighted to have worked with a number of world-renowned hotels and resorts to help meet their eco-tourism goals with our sustainably made apparel and products.

Wondering what it means to be an OCEANR brand partner? Take a look at some of our brand partner work, below.
Download our luxury hospitality catalogue
Sustainability drives every decision made by our brand partner, Islas Secas. So it was no surprise they wanted this ethos to continue through to their workwear and hotel uniforms, and even the products available in the gift shop too.
The beautiful, custom-designed eco-apparel and products we created for Islas Secas prevented 15,703 plastic water bottles from entering the ocean. Want to see the range we created for Islas Secas using our sustainable fabrics? You can view our Islas Secas case study here.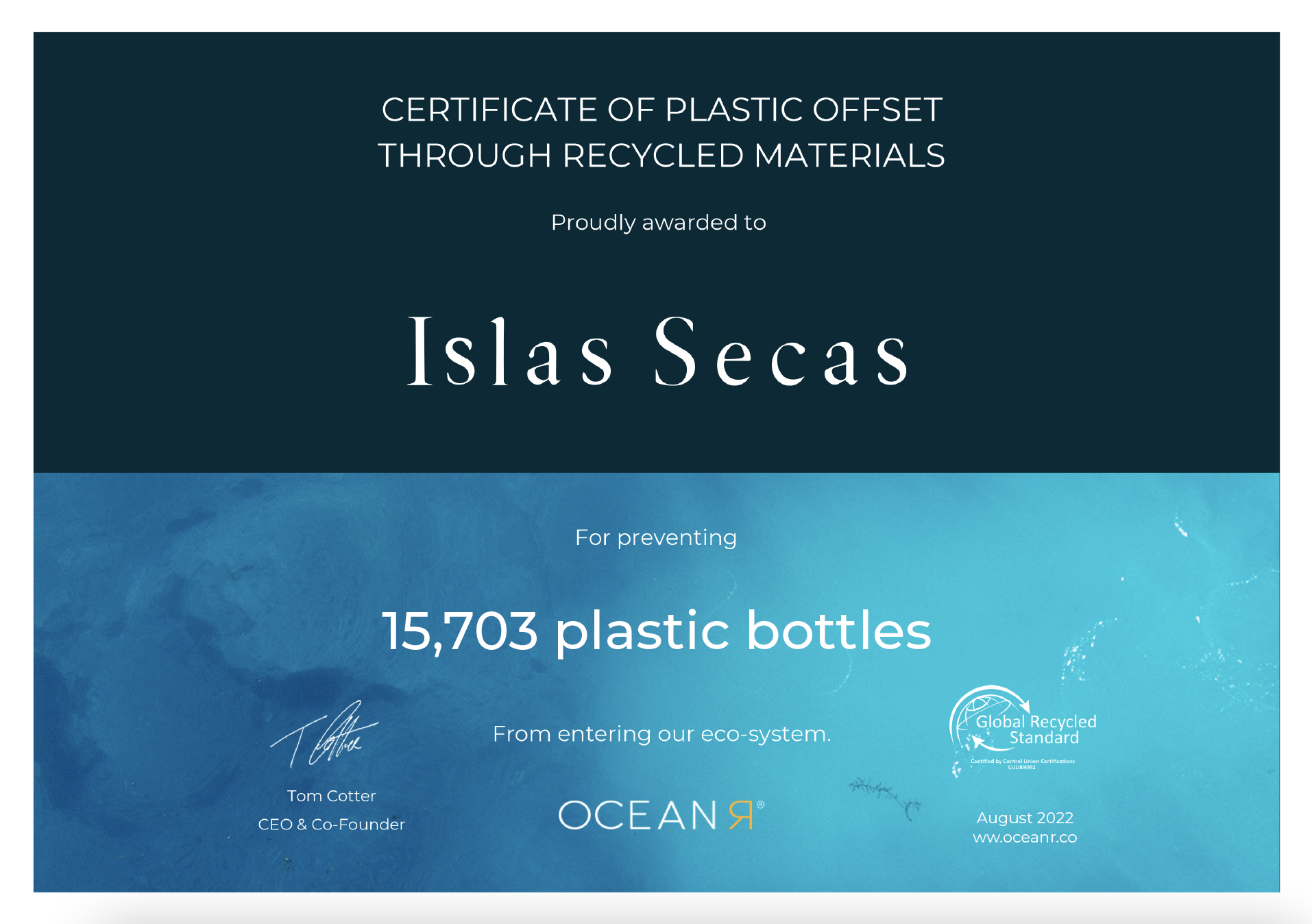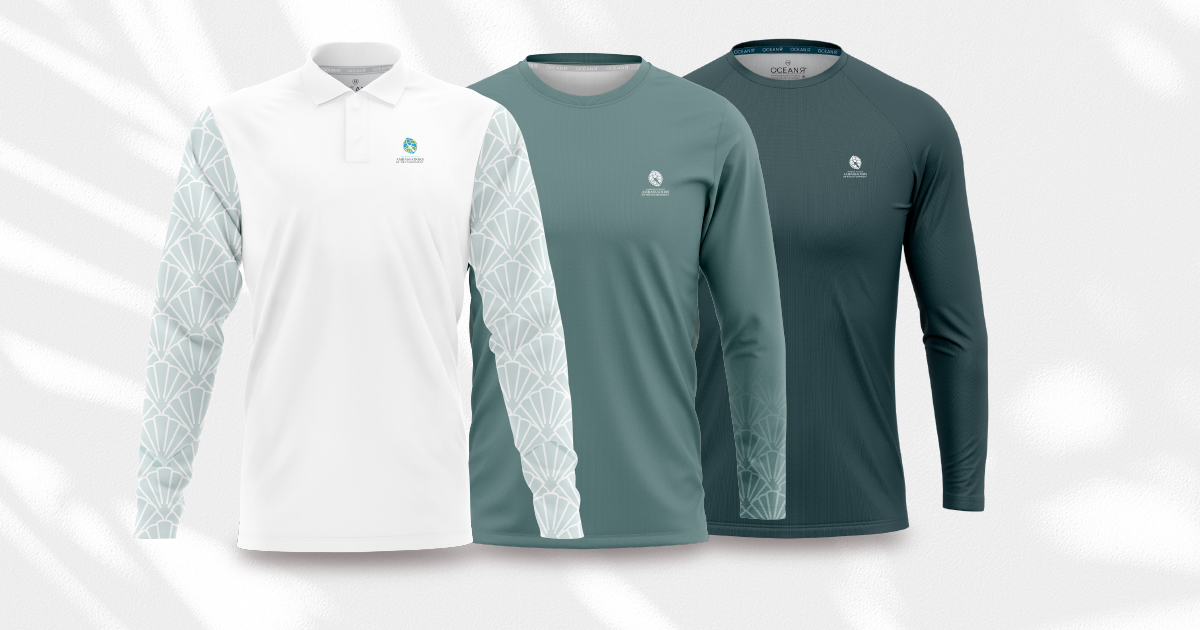 Ritz Carlton Dorado Beach
Dorado Beach has a long history of ocean conservation and education. 
We were honoured to be asked to contribute to its environmental stewardship with our eco-friendly, sustainable products and apparel. Custom-designed to capture the essence of this luxury hotel.
The Dorado Beach team are kitted out in OCEANR tech tees, shorts, caps, polo shirts, leggings, rash vests, and swimwear all made from sustainable fabrics including recycled polyester and certified organic cotton.
Our collections are made using sustainable fabrics and materials, including plastic bottles reclaimed from the ocean. 
For a resort island nestled within one of the most stunning blue landscapes, it's inspiring knowing that Kandima's hotel uniforms have actively contributed to cleaning up the oceans. In fact, the OCEAN R range produced for Kandima's dive and watersport centre has prevented 14120 plastic bottles from entering the ocean.
While there's still lots more we can all do, it's encouraging to see luxury resorts taking sustainability seriously and implementing initiatives to minimise their impact on the environment. 
Together, we can make a difference and help protect our planet for generations to come. 
To find out how we can help you to carve out a more sustainable future for your luxury resort, book a meeting with one of our friendly team.