We're so excited to be welcoming the super yacht charters for the start of the summer season.
And during preparation for the upcoming yacht charters in the Mediterranean, South Pacific, across the Americas and Northern Europe, there's one hot topic on everyone's lips: sustainability.
In this post, we want to showcase some of the private yacht charters that are modelling the most eco-friendly yacht crew uniforms.
Cruising toward
sustainability
From engineering, through to interiors, provisions, and of course, yacht crew uniforms, there are a heap of ways to increase environmental sustainability within the superyacht industry. Something that's super important for us as ocean lovers.
We recently wrote a post on sustainability at sea, looking at the superyachts leading the way with eco-friendly design, manufacture, engineering, and procurement. 
And we met plenty of inspiring people at last year's Monaco Yacht Show, where sustainability was a key focus. Notably, the team at Water Revolution Foundation, who aim to drive sustainability in the superyacht industry through collaboration and innovation, leading the way towards neutralising its ecological footprint and preserving the world's oceans.
But, who is heading into the summer season decked out in sustainable yacht crew uniforms?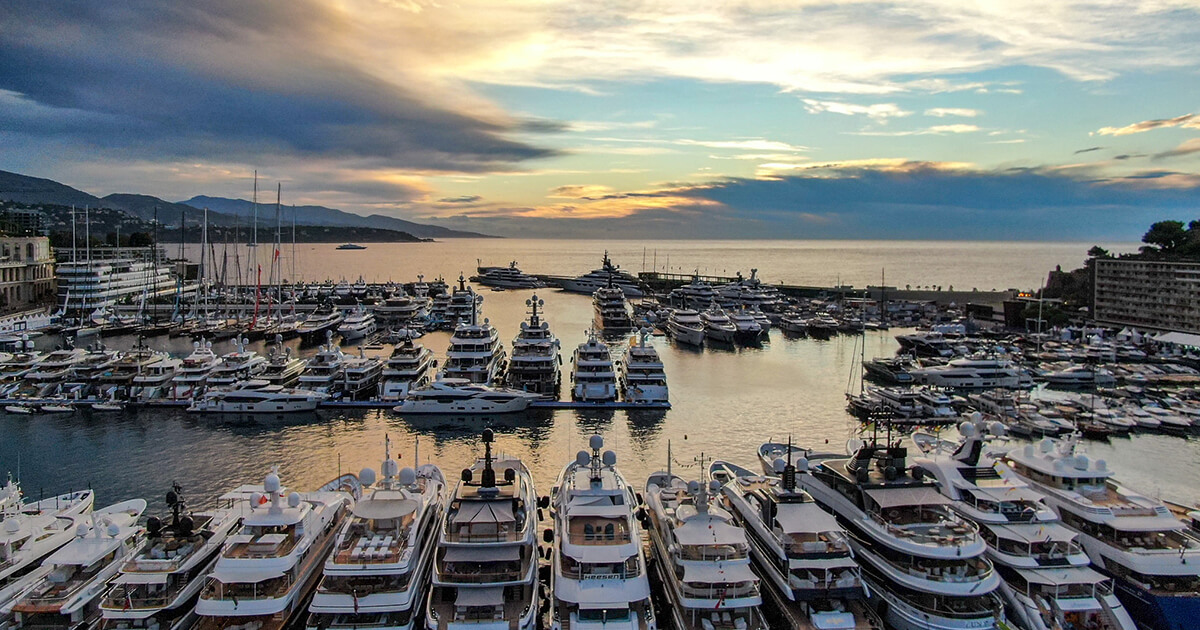 Luxury
yacht crew uniforms
custom-designed from certified sustainable fabrics and trims
We've worked with a number of super yacht charters who wanted to kit out their crew in a uniform that represents both their sustainable values and the essence of their brand. 
A uniform that projects luxury, unparalleled style, that's fully customised, while helping to protect our oceans.
Our bespoke crew range covers all facets of life on board and includes polo shirts, tech-tees, board-shorts, rash vests, soft-shell jackets, safari hats, visors, stainless steel water bottles, and more. All made with recycled polyester and UVF50+ protection. Delivered in sustainable packaging to further minimise the impact of production.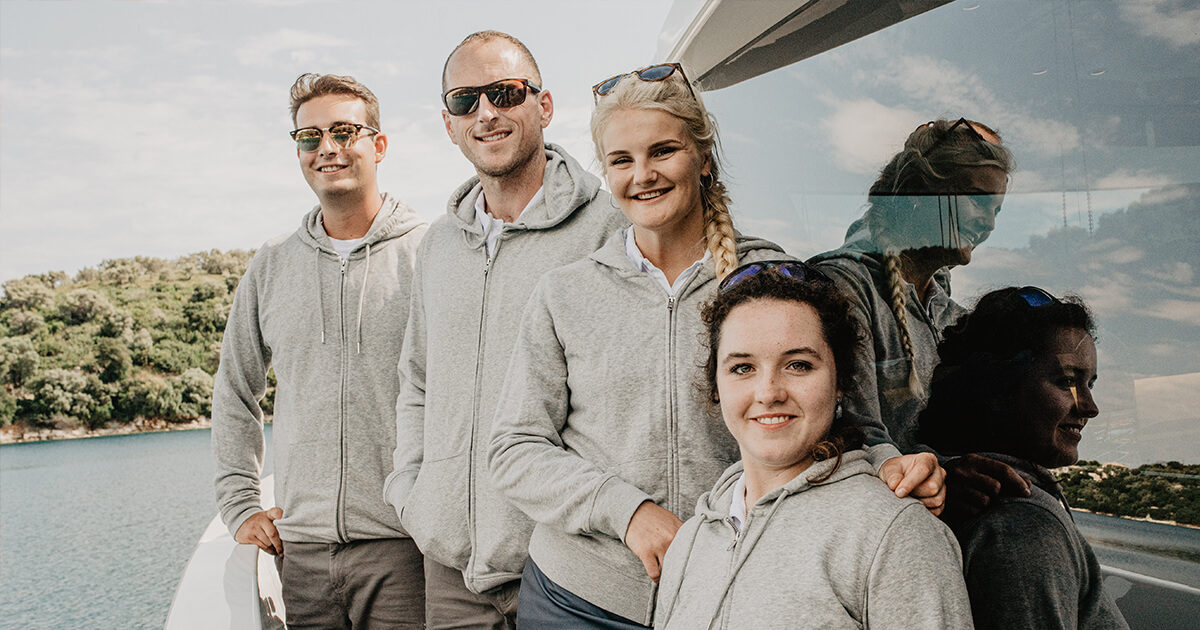 Download our superyacht crew uniform catalogue
Some of the superyachts we've partnered with to provide sustainable crew uniforms, include MY Lemon Tree, MY Lunasea, MY Nirvana and MY VACAYA, to name a few.
Wondering how it all works? Check out our case study of our brand partnership with MY Fountainhead.
Eco-friendly
yacht crew uniforms
If you're not familiar with OCEANR, we design custom eco-apparel and product ranges for yacht crews and organisations that live active lives on or near the water.
We strive for a circular economy within our business practices:  
Through our

partnership with social start-up, Enaleia

, we're actively removing plastic waste from our oceans.

We only use sustainable materials in the production of OCEAN R apparel and products, including recycled polyester, GOTS-certified 100% organic cotton, and eco-progressive fabrics and trims.

Plus, for every OCEANR product sold, we commit to

removing 1 kilo of ocean waste

.

Partnering with BCorp organisation,

BCome

, we can identify the origin of our recycled polyester apparel, tracking garments back to the discarded fishing net or post-consumer drinks bottle they once were.

Helping to ensure the long-term conservation of precious marine ecosystems and the diversity of wildlife within them through our

sustainability pillars

.
Want to keep up-to-date with our ocean conservancy news and find out more about our eco-friendly uniforms and activewear? Sign up for our newsletter and let's stay in touch.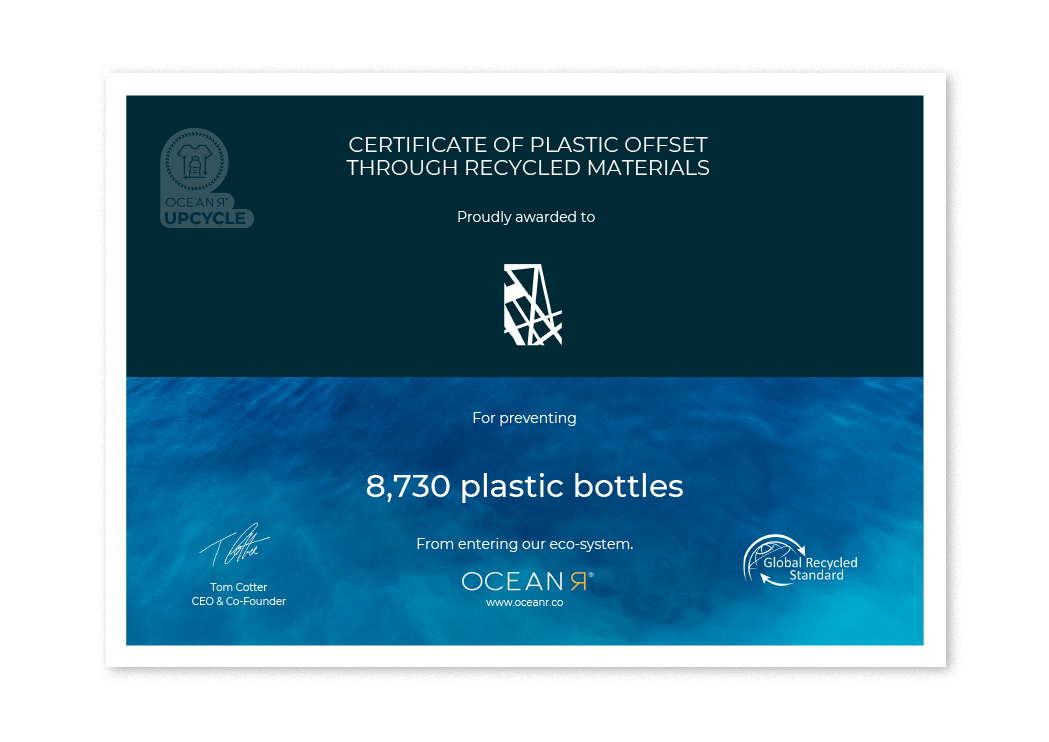 Become an OCEANR brand partner
Love the ocean? Us too. Want to find out how we can work together to reclaim our oceans for a better future? Amazing. 
Book a virtual meeting to discuss how our eco-friendly yacht crew uniforms can help to achieve your sustainability objectives. 
In the meantime, why not download the yacht crew uniform catalogue to see what an OCEAN R brand partnership could look like on your next charter?
Take a look at our yacht crew uniforms catalogue