We had a fantastic time attending Boatlife 2023, from the wonderful people we encountered to all the boats both big and small to spotting the new sustainability trends of 2023.
The entire boating community came together and celebrated their love of life on the water, showcasing new boats for sale,  the trending eco-friendly yacht interiors, and new ocean conservancy projects aimed at reclaiming our oceans for a better future.
We were delighted to work with numerous other exhibitors who wanted to make a positive impact on the planet.
Giving Reclaimed Ocean Waste New Life
Boatlife was a super exciting event for us.
We communicated how we're turning reclaimed ocean waste into high-quality, recycled yacht crew uniforms for the boating industry to all the eco-conscious attendees. 
We displayed our custom eco-apparel and product ranges for yacht crews and organizations that live active lives on or near the water.
The attendees loved hearing about how we are striving to attain a circular economy within our business.
From using

Ocean Balance

fabrics, that give new life to reclaimed ocean waste.

Partnering with

Enaleia

to remove one kilo of plastic from the ocean for every product purchased with us.

Helping to ensure the long-term conservation of precious marine ecosystems and the diversity of wildlife within them through our

sustainability pillars.
If you would like to find out a little more about how we can outfit your crew in a uniform that represents both your sustainable values and the essence of your brand, check out our catalogue in the button below.
We can't wait to hear from you!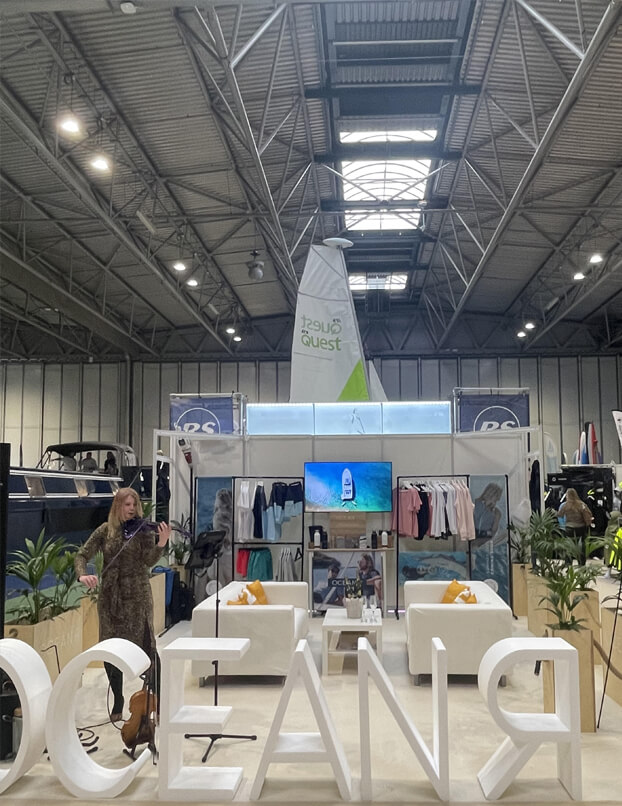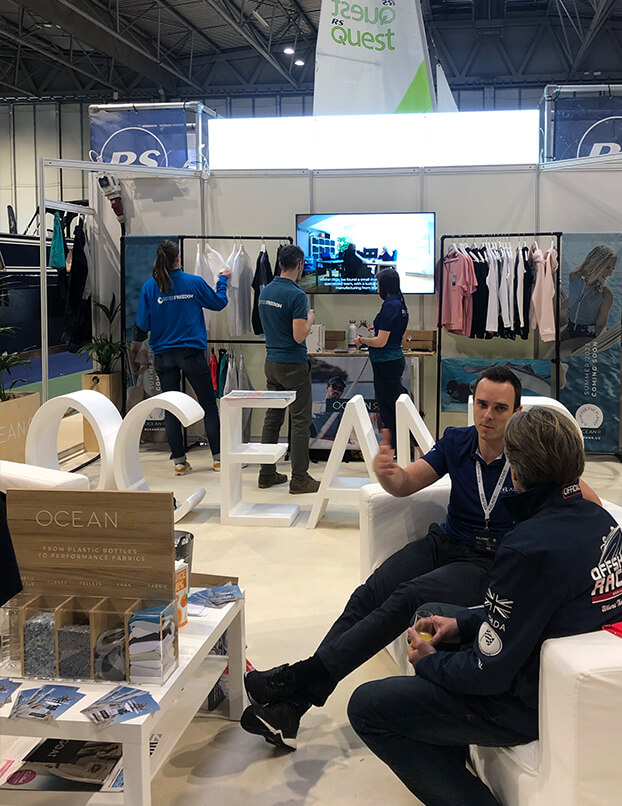 OCEANR x SUZUKI – The Clean Ocean Project
At Boatlife, we were super excited to reveal our collaboration with Suzuki GB.
We partnered with Suzuki in the launch of their exciting, innovative campaign to continue its quest to help remove plastics from our oceans, their global 'Clean Ocean Project'.
In this collaboration, Suzuki is facilitating the removal of 1kg of plastic waste from the oceans with every outboard sold in the UK from now until the end of March 2023, through their collaboration with us.
OCEANR's social partnership with Enaleia, the #kilofortheplanet initiative
As part of this process, Suzuki is also giving customers an exclusive custom-designed, Suzuki/OCEANR hoodie that is made from a mix of organic cotton and recycled polyester.
This initiative is the latest step in Suzuki's global 'Clean Ocean Project', which has also seen them launch their own integrated micro-plastics collection device. The Japanese manufacturer also made changes to their operational processes, such as the removal of nearly 20 tonnes of plastics from its packaging since 2021.
OCEANR's mission is to support companies around the world to achieve their sustainability objectives, Mark Beeley, noted that OCEANR and Suzuki's mission is to remove plastic from our oceans.
If you are interested in partnering to achieve a greater impact in ocean conservancy, pop your details in the form below.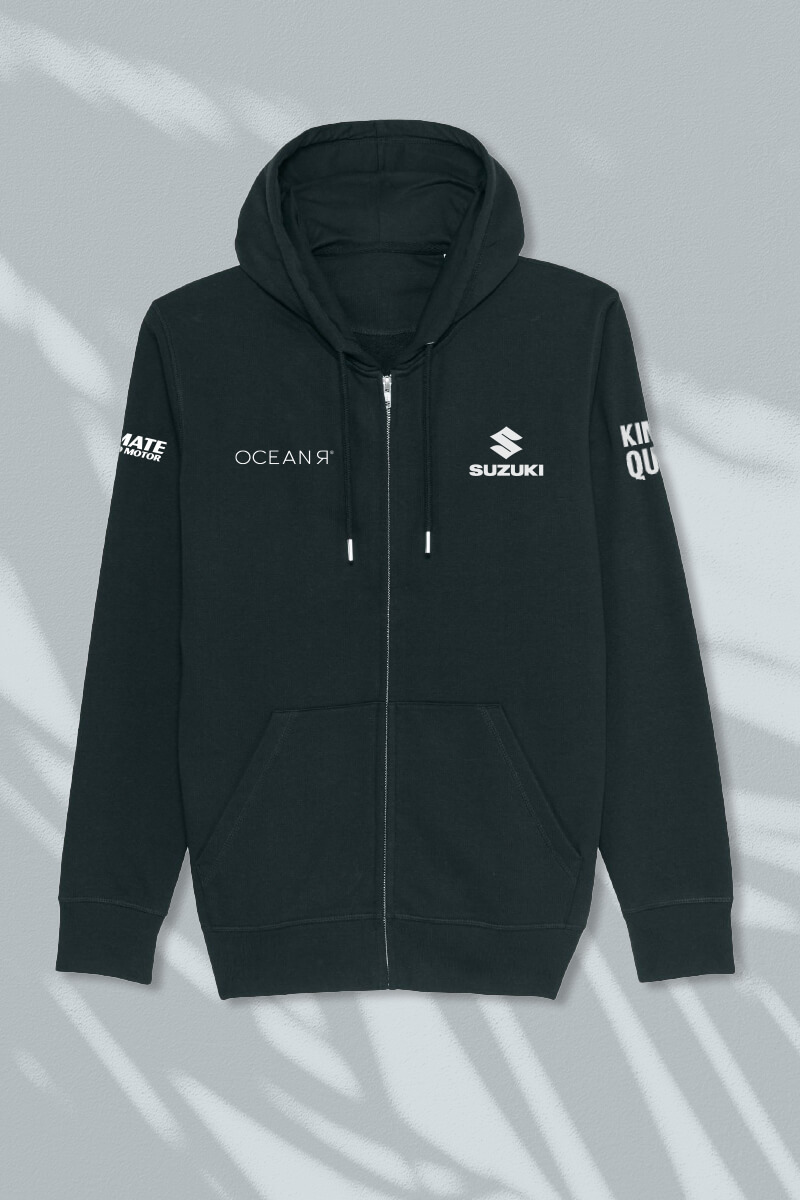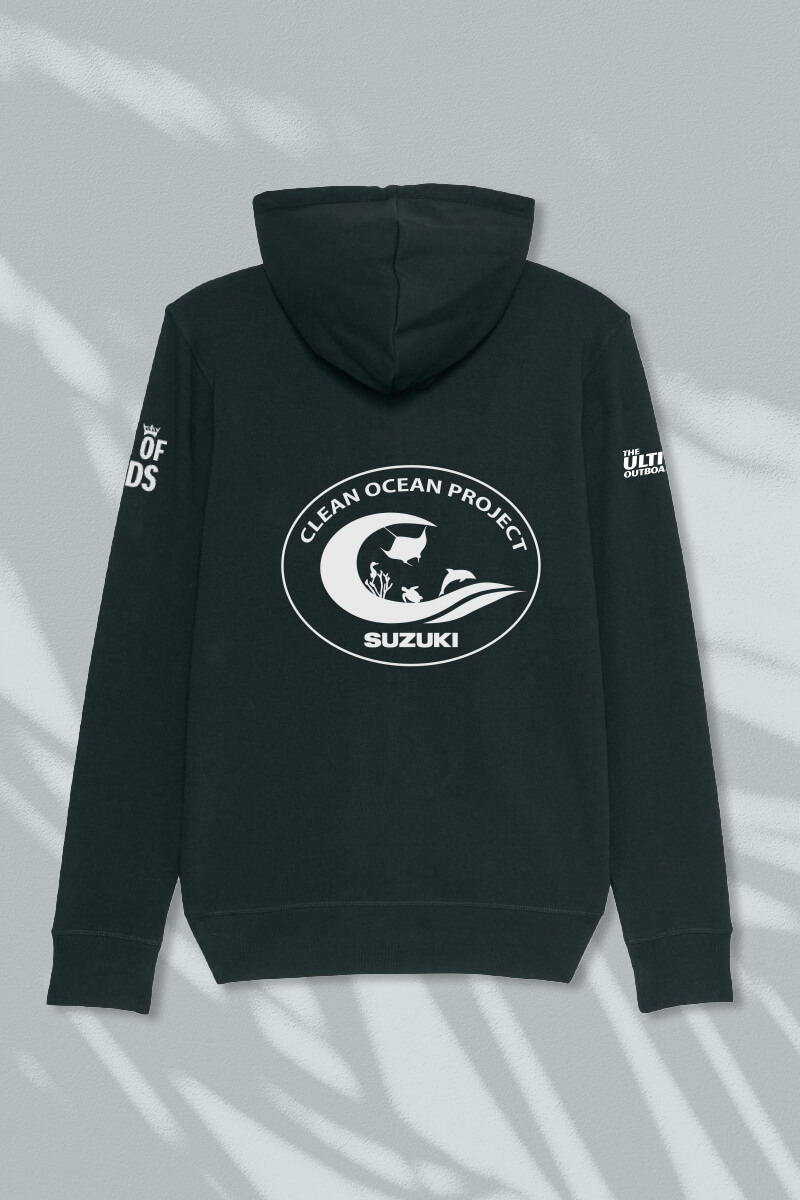 OCEANR Meets The Change Makers
We were delighted to sponsor all the Boatlife ambassadors with custom-designed tee shirts derived from 100% recycled polyester, from reclaimed ocean waste.
All our tees were delivered in zero-waste packaging and through our partnership with BCorp organization, BCome, we can identify the origin of our recycled polyester apparel, tracking garments back to the discarded fishing net or post-consumer drinks bottle they once were, how cool!
We were lucky enough to have the lovely ambassadors pop by our stand, including Jo Mosealy, who was the first woman to paddleboard 162 miles coast to coast, picking up litter and fundraising. She is also the author of the bestselling book Stand Up Paddleboarding, a fantastic read!
Sailing Indiana also joined us, Lauren and Chris, a couple from the UK, who broke away from the London rat race, three years ago, to live a life at sea. They made that dream a reality, moving from the big city onto their sailboat, working remotely, and now exploring the UK coast.Check out their Youtube channel, to track their journey, it's so much fun!
The 2023 Sustainability Trends
Boatlife was so much more than just boats, it was the show that had it all. 
Mark Covell, introduced guests from our CEO Tom Cotter to speak about the OCEANR sustainability journey, to wakeboarding legends Matt Crowhurst and Liam Peacock, to John Locker who runs a sensational fishing YouTube channel with over 250k followers.
The sustainability trends of the season that sparked our interest were the electric outboards by epropulsion.
They wish to enrich the boating experience, whilst providing a clean, sustainable, and eco-friendly atmosphere for marine life and the surrounding environment.
Angling Trust is a not-for-profit organization, representing anglers, fighting for fish, fishing, and the environment. 
The angling trust campaigns for the conservation protection of angling, while combatting pollution, commercial overfishing, poaching, and fish theft.
We think their story and work needs to be shouted about! Their aim to protect our marine wildlife is extremely close to our hearts!
At OCEANR, we work to ensure the long-term conservation of precious marine ecosystems and the diversity of wildlife within them through our sustainability pillars.
If you would like to keep up-to-date with our ocean conservancy news, sign up for our newsletter, and let's stay in touch.
Create An Impact With OCEANR
Hoping to create a positive impact on our oceans? Us too. 
Want to find out how we can work together to reclaim our oceans for a better future?
Book a virtual meeting to discuss how our eco-friendly yacht crew uniforms can help to achieve your sustainability objectives.