Superyachts seek sustainability
The resources and influence of superyacht owners mean that this segment of the boating industry can make a difference in how these vessels are built and used thereby creating sustainable solutions to reduce their environmental footprint now and even more so in the future, keep reading to find out a little more about the power of Superyachts fueling sustainability on the Sea.
What is a superyacht?
A superyacht (or a mega yacht as they are known in the U.S.) is a luxurious, professionally crewed motor or sailing yacht that has a load-line length of 24 metres (79 feet) and above. The term "superyacht" is more favored in Europe while "megayacht" is the moniker used more in the United States.
The 590-foot-long Azzzam has held the title of "world's largest superyacht" since it was launched in 2013, it is one of the most expensive superyachts on the planet. A world-class team came together under Eng. Mubarak Saad al Ahbabi who directed all areas of development. Launched in April 2013, the mesmerizing superyacht is owned by Sheikh Khalifa bin Zayed Al Nahyan, the ex-president of the United Arab Emirates, and cost in excess of US$600 million.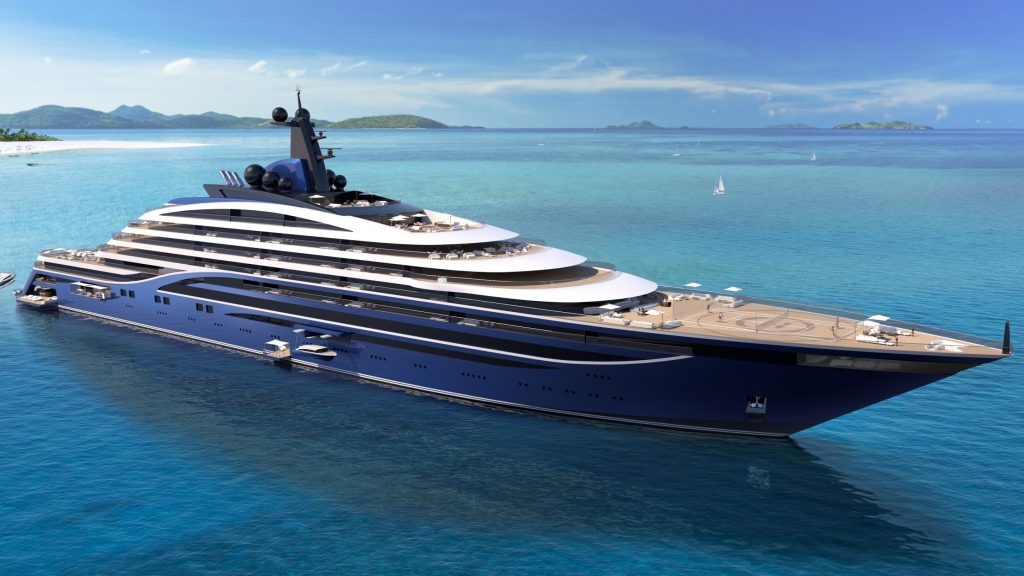 The Superyacht Crew
Superyacht crew are the heartbeat of the yacht. They are central to the yacht functioning in a coherent, professional and effective manner. They work in synergy with an abundance of luxury onboard, offering guests a superior yachting experience.
Within a superyacht crew you have many wonderful members working together to create this luxury experience. The crew consists of  Captain, Officer of the Watch, Purser, Chief Engineer, Head Chef, Senior Deckhand, Chief Stewardess, Deckhand. The size of the yacht will determine the size and extent of the crew, alongside the main crew of the yacht, there are contract workers who are brought in for yacht maintenance. Working on board a super yacht is a fascinating career.  Life at sea, whilst demanding can be an extremely lucrative and exciting career path.
At OCEANR, we specialize in creating bespoke, sustainable yacht crew uniforms for staff onboard. Unsurprisingly, sustainability is a big factor in new orders of superyacht crew uniforms. Yacht crew uniforms play an incredibly important role on superyachts – they bring a sense of unity and teamwork to the crew, and create a sense of belonging. A well-designed, customised uniform also acts as additional branding for the boat, helping you to stick out in the minds of your customers and encourage repeat business. We strive to protect our oceans, together.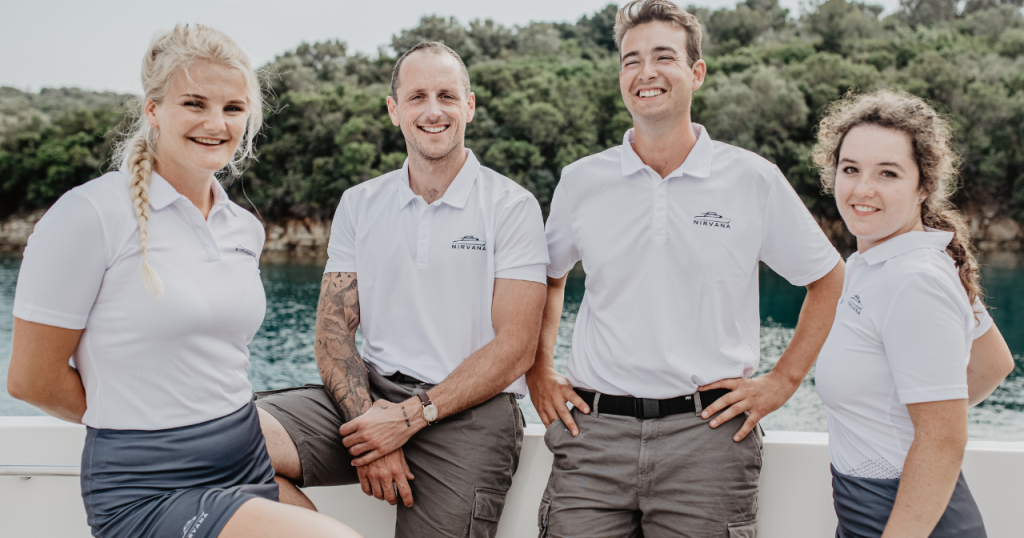 Monaco Yacht Show works with the Water Revolution Foundation
The superyacht industry relies on the health of our oceans. It is our responsibility to work together to ensure we act sustainably, with the goal of neutralizing our footprint, preserving the world's precious oceans and ensuring we have a sustainable business for the future. Water Revolution Foundation was established to drive this change.
Their mission is to drive sustainability in the superyacht industry through collaboration and innovation, leading the way towards neutralizing its ecological footprint and preserving the world's precious oceans. Healthy oceans are not just vital for the future of the superyacht industry, they are crucial for the planet's well-being. We strive to preserve our oceans through our environmental partnerships with Enaleia. We work with wonderful fishermen all over Europe, to remove plastic from the ocean. For every core product, you purchase with us, our super fishermen remove one kilo of plastic from the ocean.
We are delighted to find out a little more about this wonderful environmental protection initiative at the Monaco Yacht show.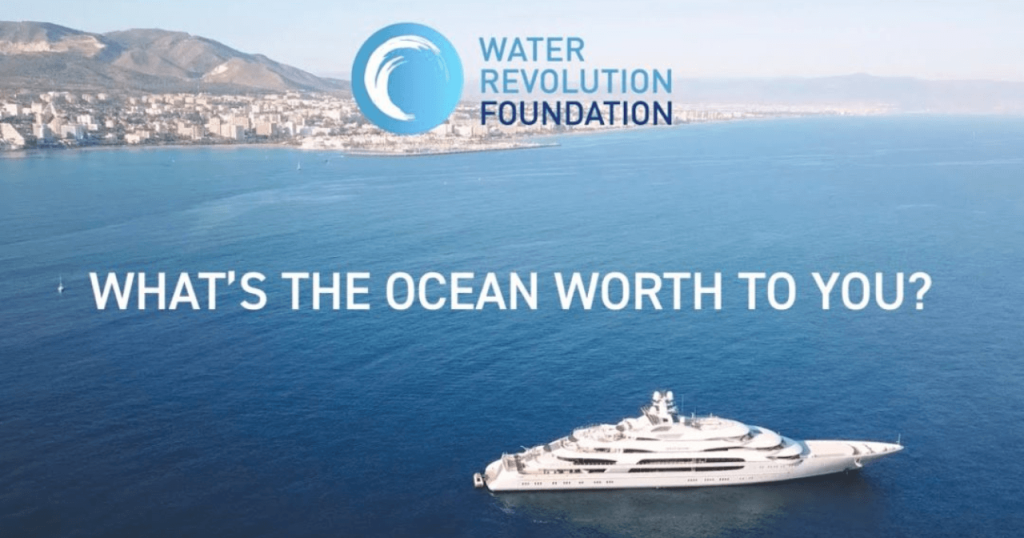 Our Yachting friends- My Fountainhead
The 87.78m/288′ motor yacht 'Fountainhead' was built by Feadship in the Netherlands at their Makkum shipyard. Her interior is styled by Dutch designer design house Sinot Yacht Design and she was delivered to her owner in August 2011. This luxury vessel's exterior design is the work of De Voogt. Fountainhead has been designed to comfortably accommodate up to 14 guests in 7 suites.
Fountainhead is built with a steel hull and aluminium superstructure, with teak decks. Powered by 4 x diesel MTU (16V4000M90) 3,647hp engines, she comfortably cruises at 15 knots, reaches a maximum speed of 21 knots. Her water tanks store around 89,500 Litres of fresh water. She was built to Lloyd's Register classification society rules.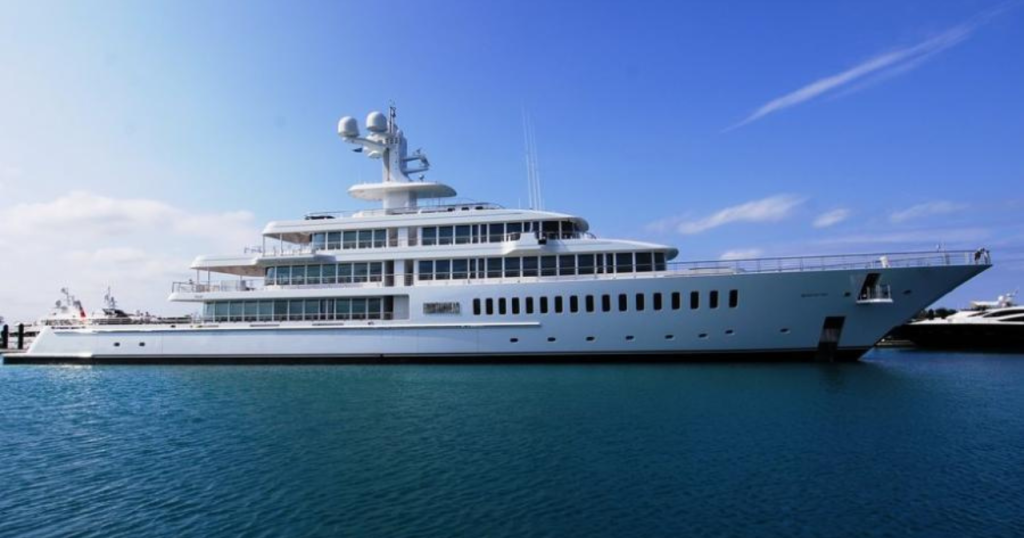 Sustainable uniforms arrive on the scene
We outfitted Fountainhead's superyacht crew in the latest sustainably made fashion and styles, whilst meeting all their custom requirements. We created a bespoke range of sustainable uniforms, containing polo shirts, tech-tees, board-shorts, safari hats & more, all made with recycled polyester, which uses recycled plastic bottles from the ocean.
We customized these to suit their yacht's aesthetic & contain the added benefit of UVF50+, to protect their crew under the warmest of conditions. For every polo shirt they ordered, we removed Fourteen Plastic Bottles from the Ocean. Thus, we can keep our oceans protected, together.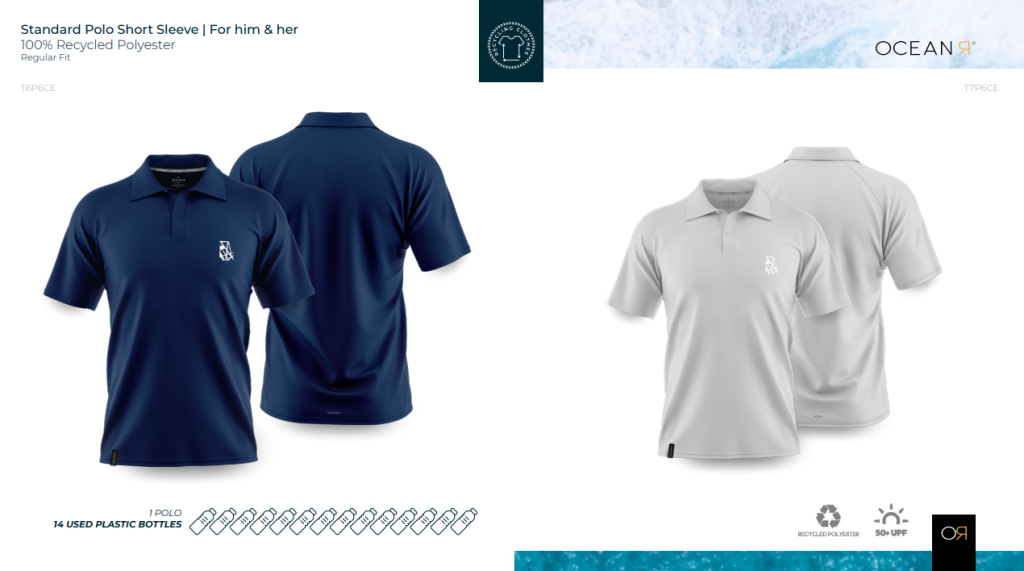 Meet us at Monaco
We are delighted to announce that we will be at the Monaco Yacht show. Please find the booking link below or click here, if you would like to book an appointment with us throughout the week. Tom Cotter CEO, Kristina COO & Aaron, Head of Sales, will be available at the stand for consultation meetings regarding custom requirements, sustainability practices and how we excel in outfitting your super yacht crew in the latest sustainably made fashion and styles. We can't wait to meet you!