In the run-up to World Ocean Day –  we're calling out to our community to highlight the many ways the ocean benefits us and the actions we need to take to protect it.
We had a catch-up with our brand ambassador and freestyle windsurfer George Grisley.
Read on to hear George's advice on how to keep our oceans plastic-free.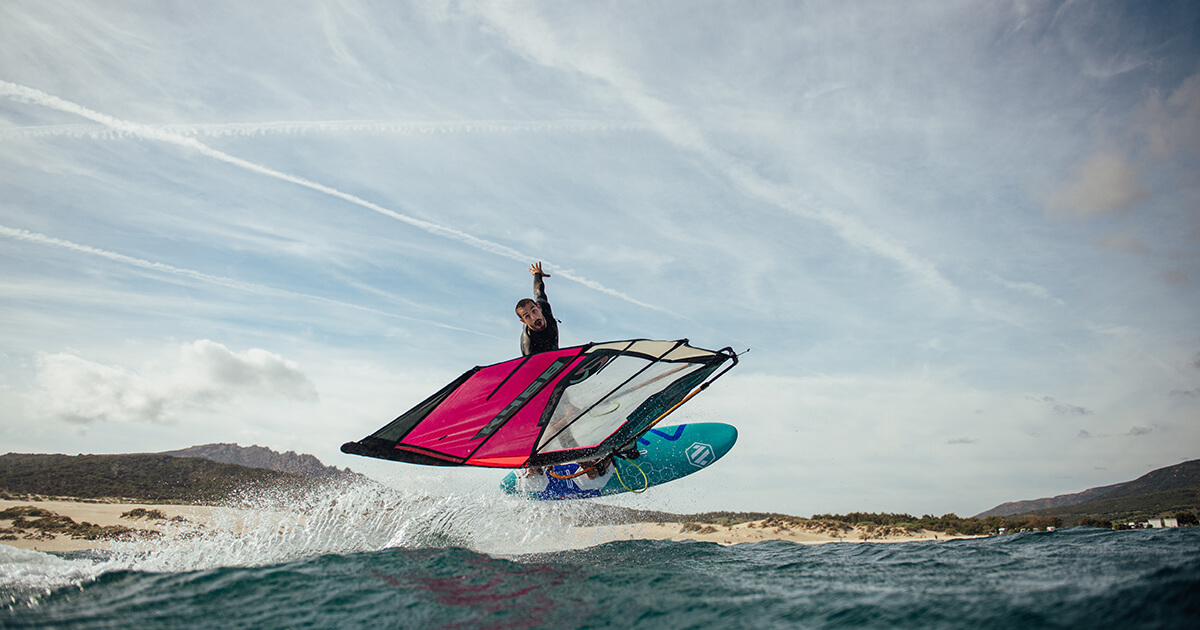 Q: What sparked your interest in the ocean?
A: "The ocean has always been in my life from day 1. I was fortunate enough to grow up in a watersports household that lives 5 minutes from the beach. My parents are great windsurfers, and my dad is a talented sailor. From the age of 2, I have been standing on boards, sailing boats and swimming in the water. It was very much you enjoy the beach or sit and watch everyone else have fun. An absolute no-brainer."
Q. What watersports activities are you involved in/which sport do you love the most?
A. "So my main passion is Freestyle Windsurfing. A few years back, I turned professional and have been competing on the Freestyle Pro Tour ever since. I would have to say this is my main love. With freestyle, unlike racing, you can express yourself and show your individuality and style. I'm also a keen surfer. Whenever I book a winter training trip, I combine it with some form of surfing. It is pretty different, connecting more to the water's power than the wind. There's nothing better than sitting in an empty lineup of amazing waves overlooking a lovely sunset. Finally, I have recently discovered Wingfoiling. This relatively new sport has become my light-wind alternative, and I am really enjoying learning something new every session I go out. Winging is quite similar to all the other sports, so fortunately, the learning curb has been relatively easy, and the ability of the foil to make below-average conditions really fun gives it a big draw."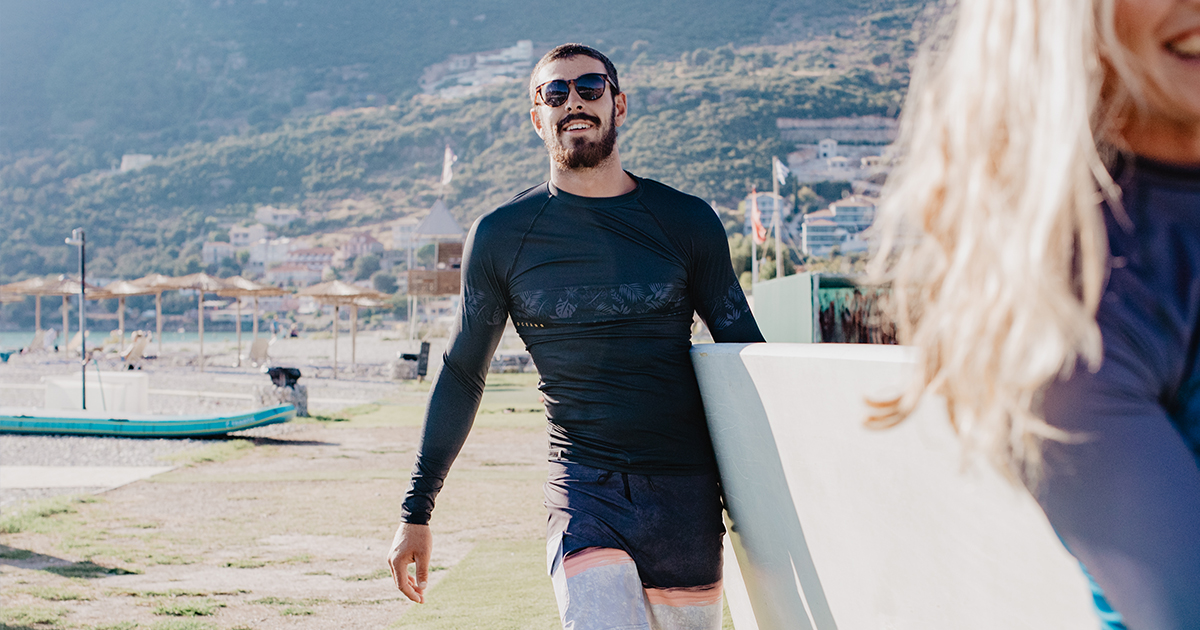 Q. What's your greatest achievement on the ocean?
A. "It would have to be landing my first double forward loops on my recent winter trip in Brazil. It's the equivalent of a double front flip for the non- windsurfers out there. Despite not being perfectly clean, I am happy to say I went around them. This move is considered one of the pinnacles in our sport, and very few people have done them. To conquer my fear and join this small group of people is something I am very proud of."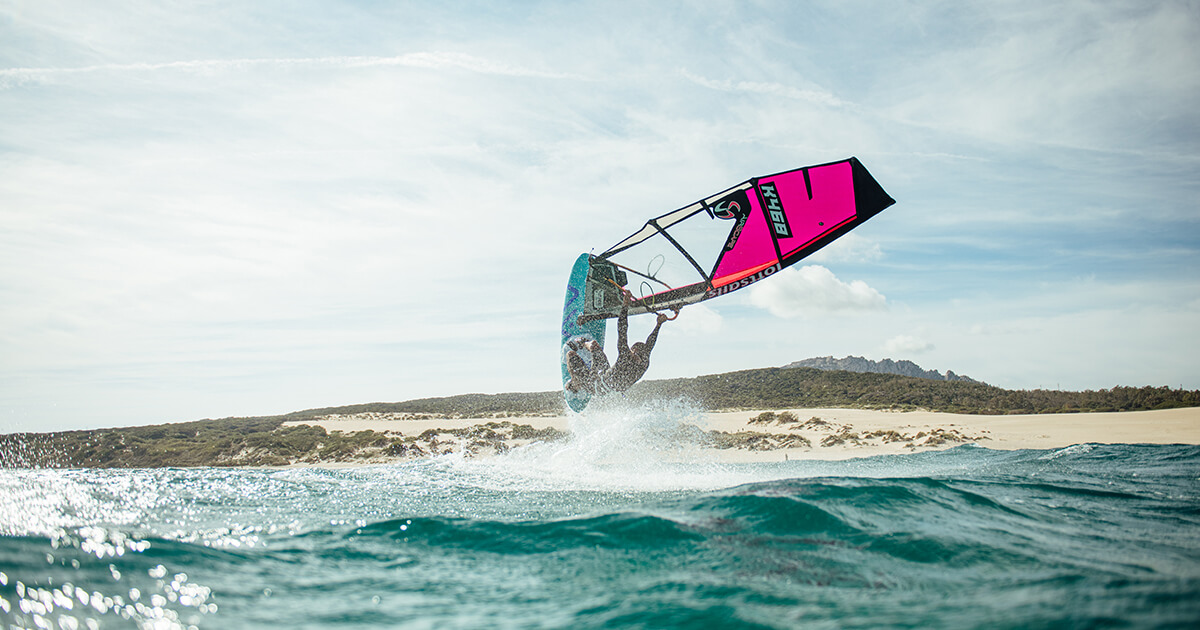 Q. How does the ocean make you feel?
A. "I have to say, I'm not Hawaiian, so I'm not very Aloha spirit. But there is something to be said about how the ocean can change your perspective on particular situations. I am usually looking for the windiest conditions, and this is often where Mother Nature humbles you the most and can make you feel incredibly insignificant. I think this is why, in my experience, people who have spent a lot of time in and around the water tend to be quite grounded. For me personally, the water is a playground, and when I'm out there, it is where I feel I can have the most fun."
"The ocean has always been in my life from day one. I would love for everyone to leave a place how they found it. If you go to the beach, take everything you bought, and if you can take someone else's litter, then even better.

George Grisley, Freestyle Windsurfer
Q. Who do you admire the most in the watersports industry?
A. "As I said before, I started at a very young age. Growing up I was always incredibly competitive and so watching both my parents tear it up on the water was a massive inspiration. I think we all want to be like or better than them. Other than that growing up, just all the pros out there pushing their sports level. I think Kai Lenny really stands out to me. He was also still very young when I was younger and watching him excel in every Watersport he did was and still is incredibly inspiring to me. However, now I am more involved in windsurfing and the industry as a whole, the people who inspire me the most as the people on the other side of the lenses and computers. Unfortunately, windsurfing is a relatively small sport and some would even say declining. I'd like to think not and the people that inspire me the most now are the people driving the sports growth and development. You may not be familiar with their names and they may not have big Instagram followings, but they're the people I look up to the most."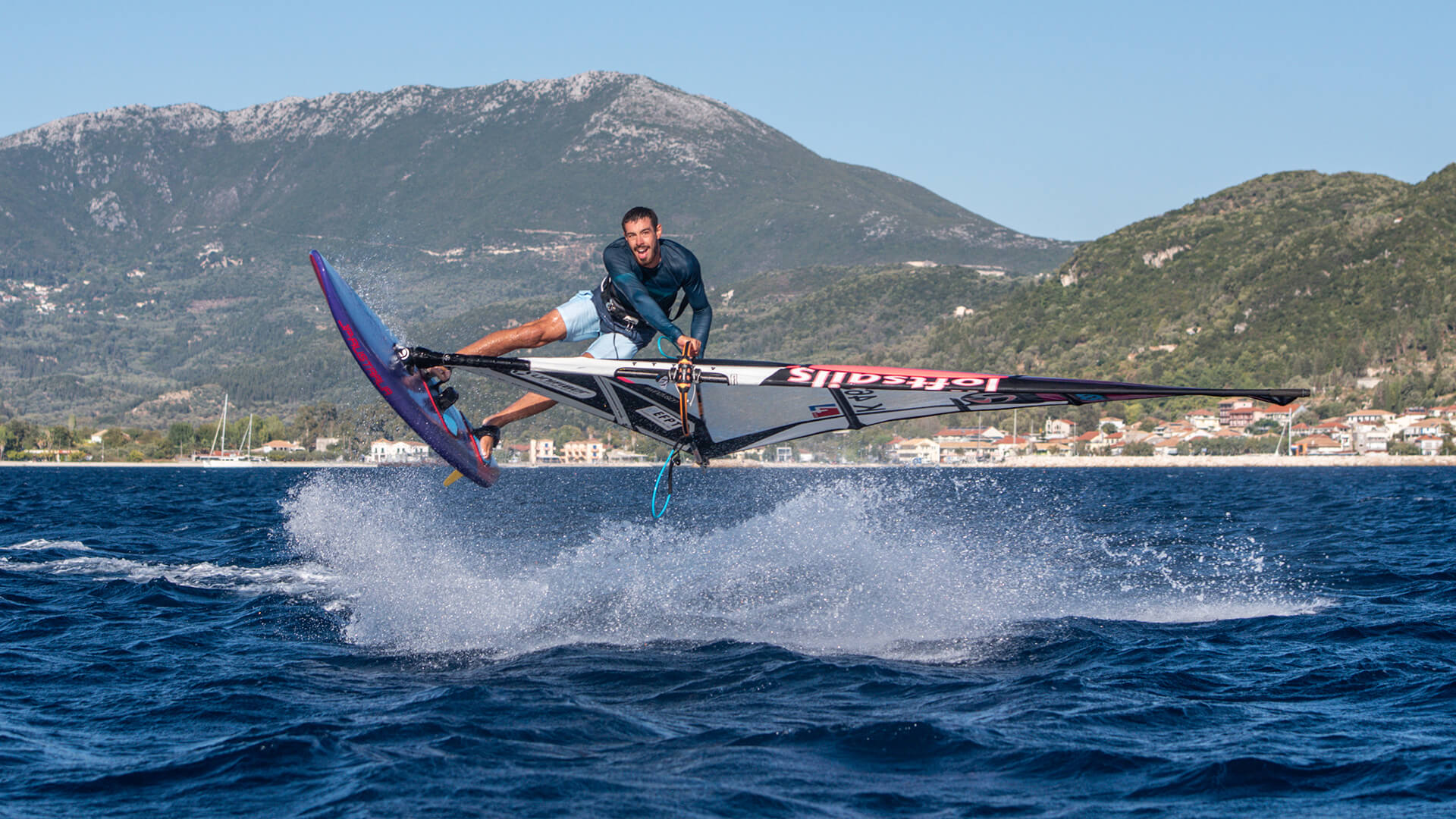 Q. How does working with OCEANR help you in the watersports industry?
A. "Well… As fun as it is to go windsurfing naked sometimes, I'm not sure I could make a career out of it, haha. OCEANR supports me with amazing clothing I can use in and out of the water. I practically live in boardshorts, so having stretchy, comfortable and stylish pairs are essential. The fact that they're made up of recycled plastic bottles still blows my mind sometimes, and to be able to wear something that is making a positive impact on the ocean and the environment, in general, is incredible. The T-shirts are also proper T-shirts. By this, I mean they're about as far away from the so-called "fast fashion" as possible. Thick, comfortable and long-lasting suits my rugged style of living perfectly and the colours are practical for all environments."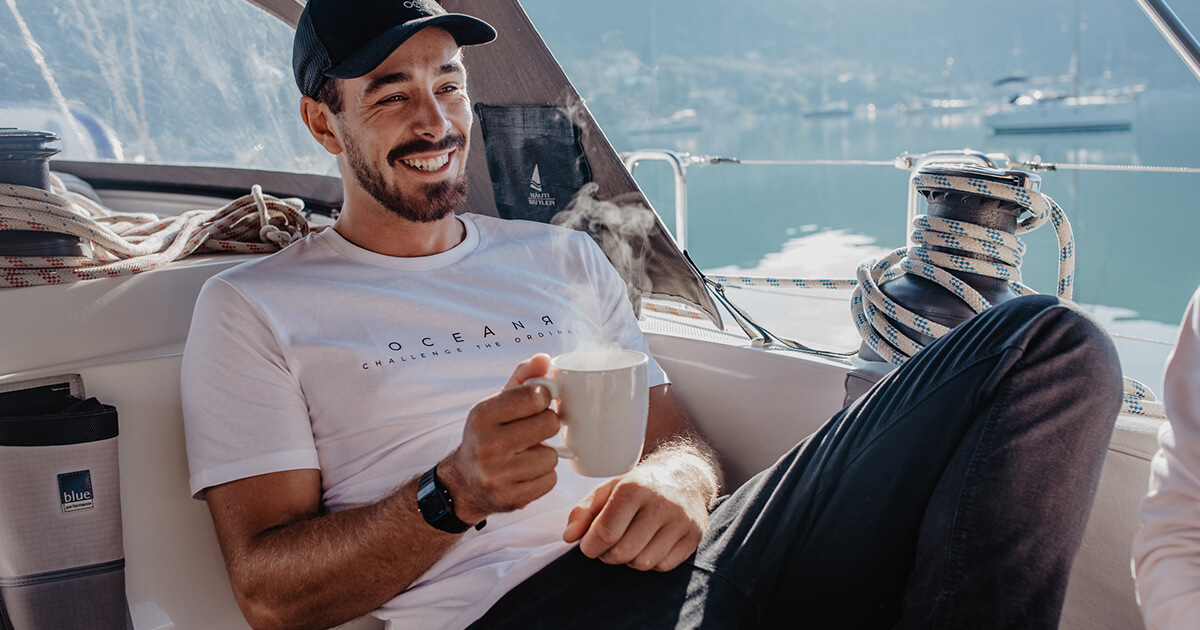 Q. As June 8th is world ocean day, promoting ocean protection, what one message would you give people on behalf of the ocean?
A. "It is no secret that plastic pollution is a huge issue in oceans worldwide. I would love for everyone to leave a place how they found it. It is straightforward and achievable for anyone. If you go to the beach, take everything you bought, and if you can take someone else's litter, then even better. I also believe in the phrase, "Buy cheap, buy twice". Whether it's fashion or anything else, I recommend investing in the best. Not only will your investments last, but there will be a whole heap less products thrown away to pollute our oceans. Small acts go a long way, and don't be discouraged if other people don't follow your good examples."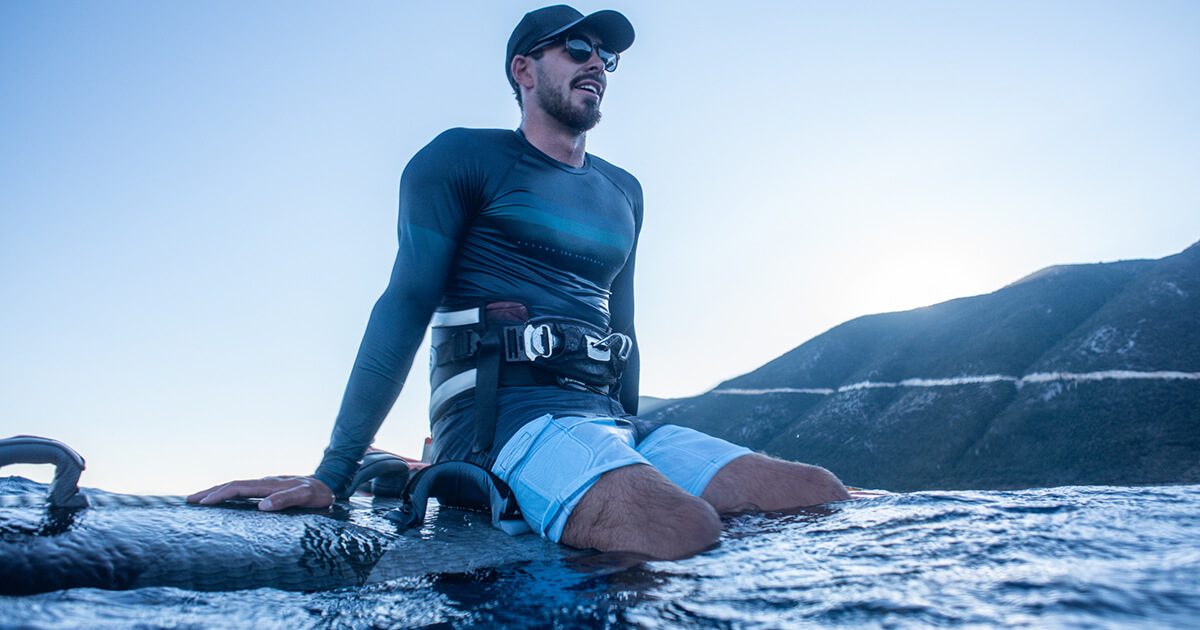 Follow George's journey on Instagram here!
If you're an ocean advocate and would like to apply to become an OCEANR brand ambassador get in contact today.
Contact Us