UNDERWATER STORYTELLING
Centered around extraordinary visual storytelling, SeaLegacy offers people everywhere an invitation to adventure and the opportunity to connect with ocean conservation on a deeper, more personal level. The SeaLegacy team, helmed by Paul Nicklen, Cristina Mittermeier and Shawn Heinrichs combines decades of experience in conservation, photography, and communications with the latest digital and social technologies to build a healthy future for the ocean.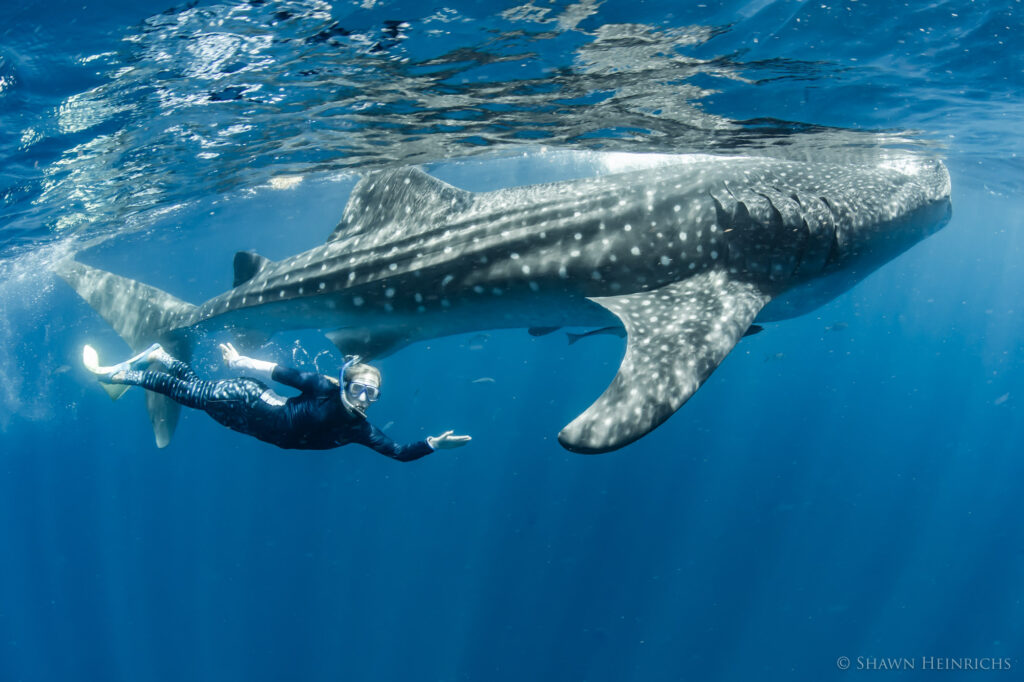 EXPEDITION TO ISLA MUJERES, MEXICO
We began working with SeaLegacy via their Seajourns program over a year ago, when we couldn't help but be drawn into the incredible work they are doing for our oceans. As we began conversing, we quickly realised that our values and mission aligned perfectly. SeaLegacy is on a mission to protect our oceans, as is OceanЯ.
Sealegacy runs up to three donor trips – Seajourns – a year, and had a requirement to kit out their team with custom rash vests for their July 2021 trip to Isla Mujeres, Mexico. Once there, guests could swim with the gentle giants of the ocean, the whale shark. These exclusive tours attract philanthropists and adventurers, whose participation helps to fund their mission to protect and create critical ecosystems. As without healthy oceans, we cannot survive. The expedition is hosted by award-winning photographer and conservationist, Shawn Heinrichs, whom you might recognise from the Tales by Light (Paradise in Peril Part 1&2) documentary series on Netflix. We highly recommend you watch it!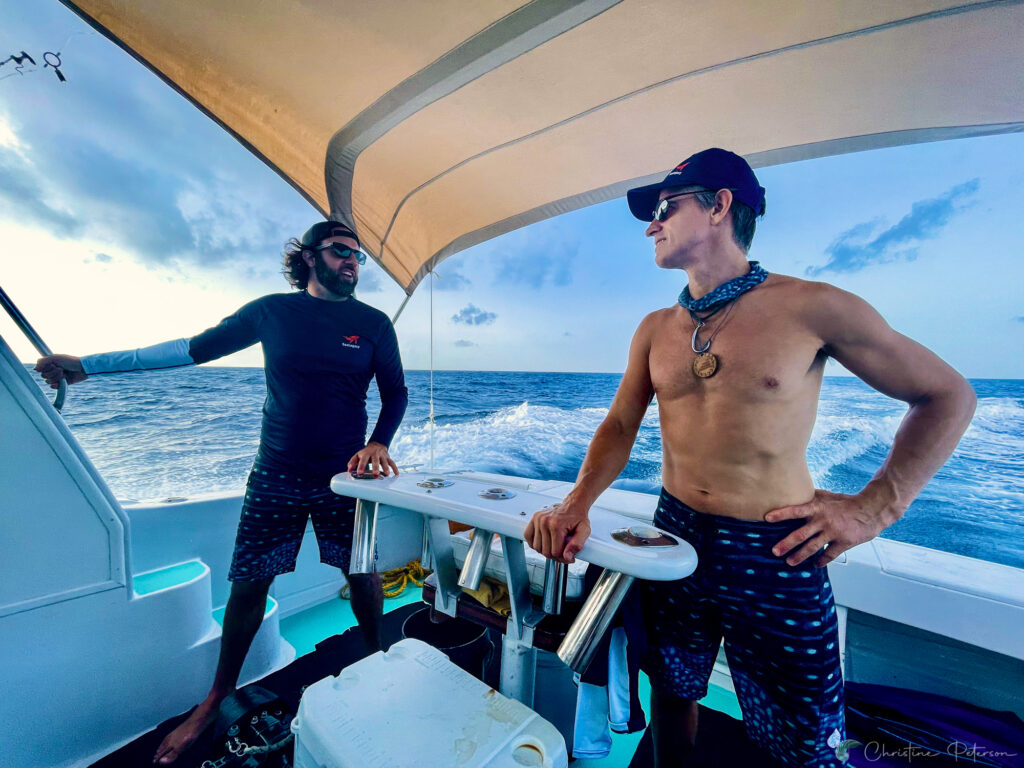 DEVELOPING SUSTAINABLE APPAREL FOR THE TRIP
We worked closely under the guidance of SeaLegacy Expeditions Coordinator, Ailsa Lamond, to design and create branded sustainable apparel for this particular expedition to Isla Mujeres. We designed personalised rash vests, caps and reusable face masks for the team to wear on the expedition. As advised, we kept the design simple, but with a sophisticated and 'timeless appeal.' This would also allow the apparel to be reused on future expeditions.
We worked with SeaLegacy's brand colours Slate Grey, Ocean Blue and Blue Wash to create a classic design that aligned with their expectations. Our rash vests are made using 85% recycled polyester, and are made from approximately 12 plastic bottles recovered from the ocean or landfill. Additionally – as of January 2022 – for every polyester product purchase, we now remove 1 Kilo of ocean waste in partnership with Enaleia. Our caps are made of 100% certified recycled polyester and our sustainably made face masks are high performing and water repellent.
According to Ailsa, the trip was a total success with lots of whale shark & manta ray encounters, and more importantly, lots of happy adventurers! 'Everybody loved the kit and we're really looking forward to working with you to create more items for our next trips.'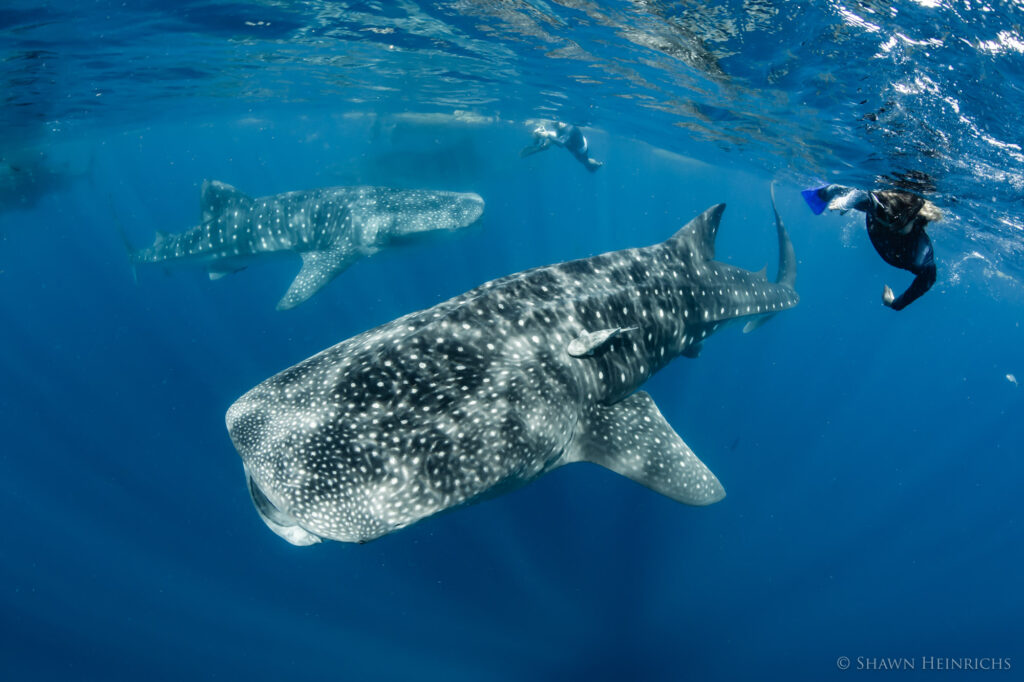 SUPPORTING CONSERVATION EFFORTS
Ailsa was also kind enough to share why she choose OceanЯ to supply their expedition apparel: 'I was initially drawn in by your sustainability credentials and the fact that the products we commissioned can remove measurable amounts of plastic from the ocean. The flexibility of the design process and customisation was very much required and appreciated. In addition, your associations with other well-known luxury brands and properties gave me an assurance that the quality of the product would be to a high-standard…and from just our first order I can definitely attest to this!'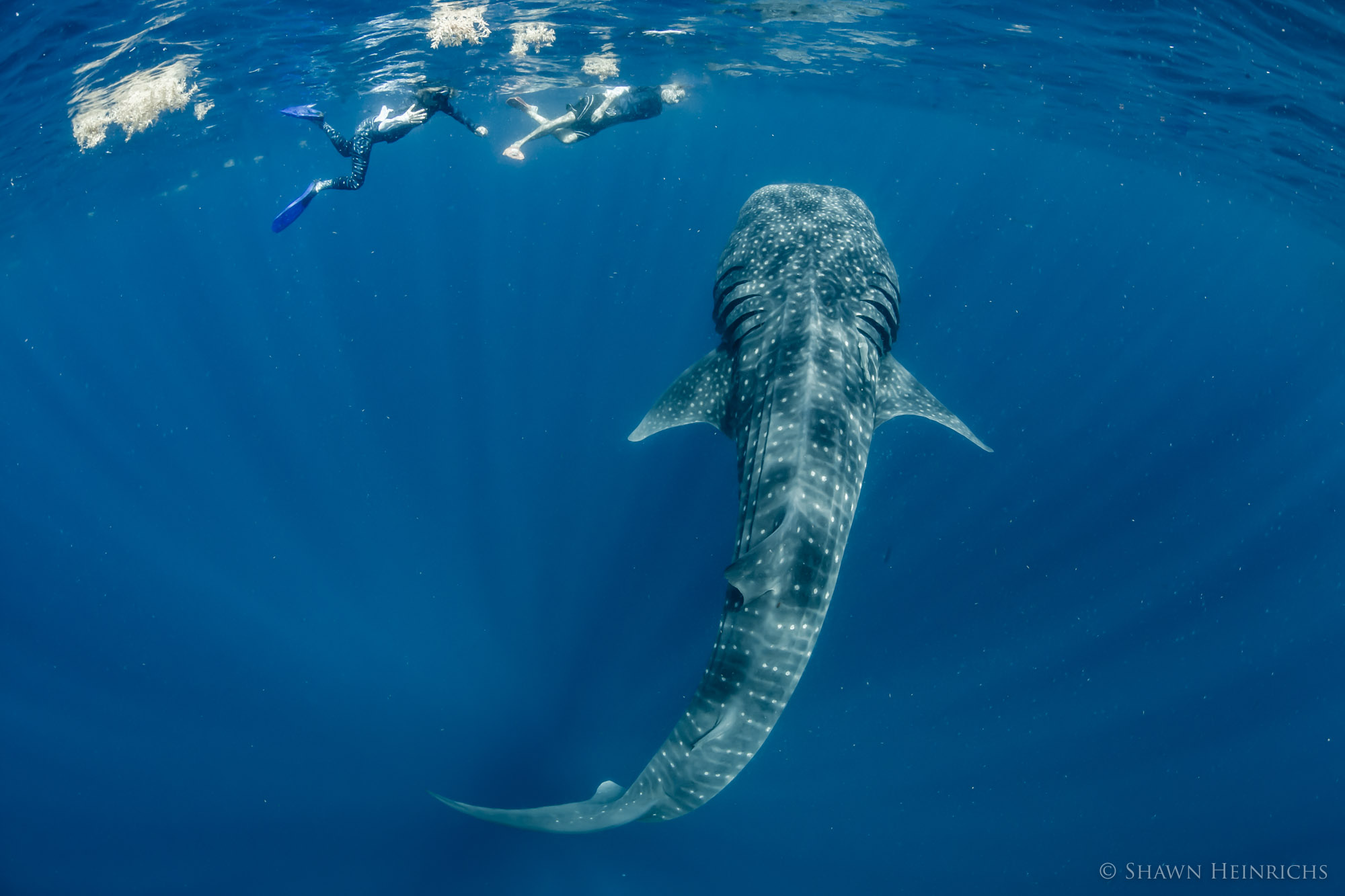 JOIN THE TIDE
We look forward to supporting SeaLegacy with their sustainable apparel requirements for future expeditions. In the meantime, if you want to learn more about the fantastic work they do, check out the SeaLegacy website, and if you want to actively support their conservation efforts you can make a contribution to their 'The Tide' campaign.
If you are interested in learning more, please reach out to Ailsa Lamond by emailing expeditions@sealegacy.org