Our recycled fabric partner is OceanBalance. They recover PET plastic waste (essentially marine litter) from the ocean. Next, this recovered ocean waste is brought to an approved recycling facility. Following this, the conversion process of turning waste into recycled materials begins.
The manufacturing process of creating recycled textiles consumes energy and water. It also produces carbon dioxide emissions. However, it has less of an environmental impact compared to fast fashion brands. These brands use virgin polyester and cotton to manufacture their clothes. To reduce textile waste, we all have to make responsible decisions about which materials we choose to wear. The best way to do this it to avoid buying fast fashion brands. In turn, this will help to reduce the negative environmental impact of fast fashion.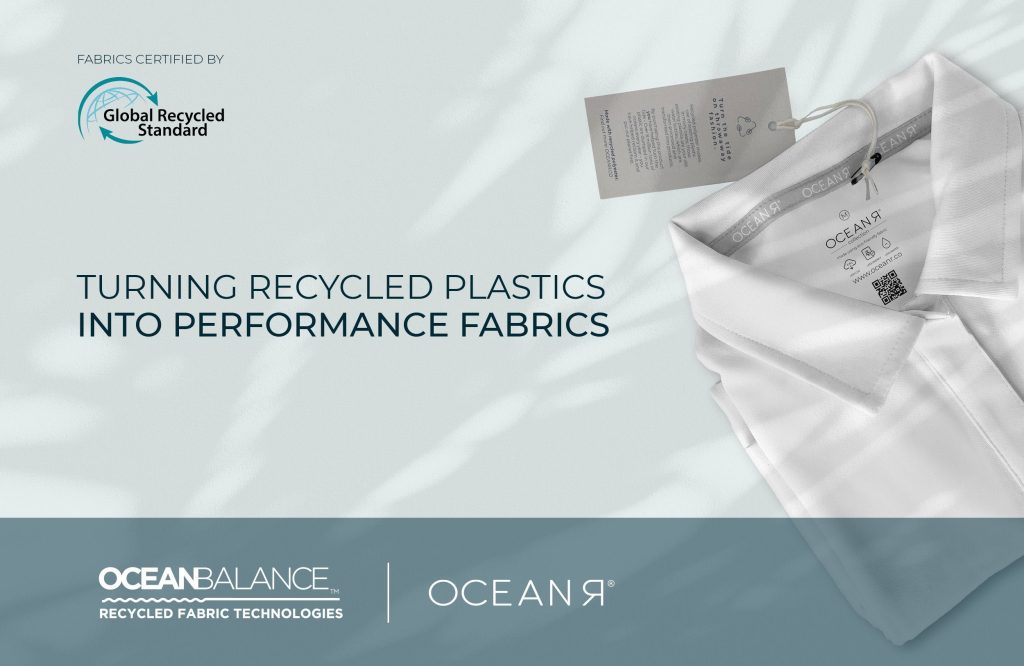 • The OceanBalance textile recycling process requires 86% less water than manufacturing virgin polyester material.
• Making OceanBalance recycled polyester fabric consumes 70% less energy than regular polyester.
• The CO2 emissions in creating OceanBalance sustainable fabrics are 75% lower.
• 1 kg of OceanBalance fabric can keep the equivalent of 60 water bottles out of the environment. Recycling and reusing water bottles in this way also provides an income for fishermen, whom, instead of fishing for depleted fish stocks, they fish and get paid for finding plastic instead.
• Using OceanBalance recycled fabrics allows us to not only keep plastic out of the landfills and oceans, but also to save our natural resources.
• An average rash guard or long-sleeved t-shirt made from OceanBalance uses the equivalent of 12 x 2 litre PET bottles.
All of the products are certified for safety and quality. Through third-party testing, all OceanBalance fabrics are certified to The Global Recycling Standard.