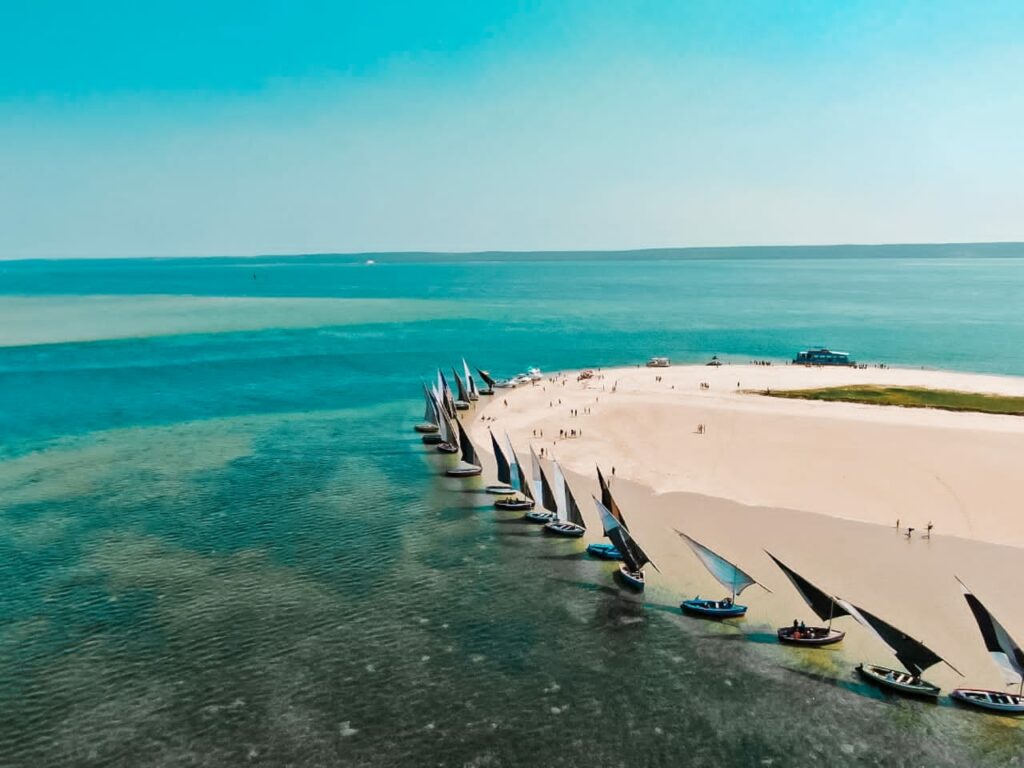 The COVID-19 pandemic shook the hospitality industry particularly hard.
SEE Activity Centre is located near Inhambane, Southern Mozambique and is also known as 'Terra de Boa Gente' which means 'Land of Good People.' The centre is part of the Sentidos Beach Retreat, a boutique resort which has recently reopened to visitors. Joanne Jeffery runs SEE Activity Centre and recently shared with us how the COVID-19 pandemic has affected the resort and the local community, who depend on tourism for income.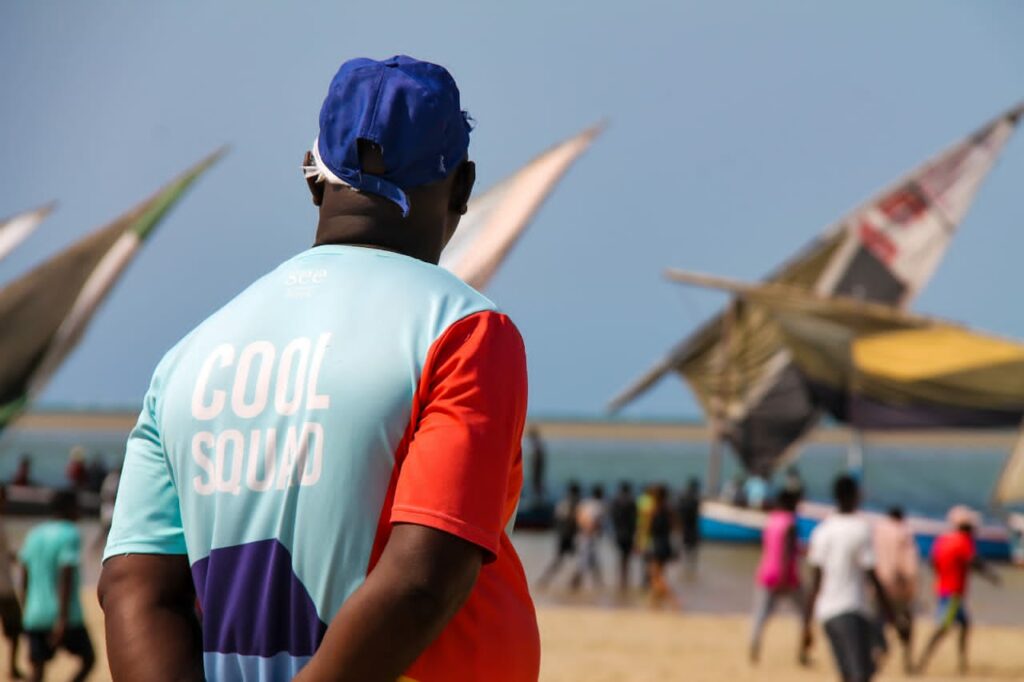 The sudden impact of Covid-19.
As SEE is part of a bigger company, Joanne was lucky to have an outside source of income to continue the maintenance and upkeep of the activity centre. Despite this, it has been exceptionally difficult. Before lockdown, the Sentidos Beach Retreat employed 100 people, but as the situation worsened they were forced to cut costs. With everything closed they went to a base level of staff for daily upkeep, with others put on paid vacation and minimal hours where possible. It was a very delicate situation for Joanne to manage.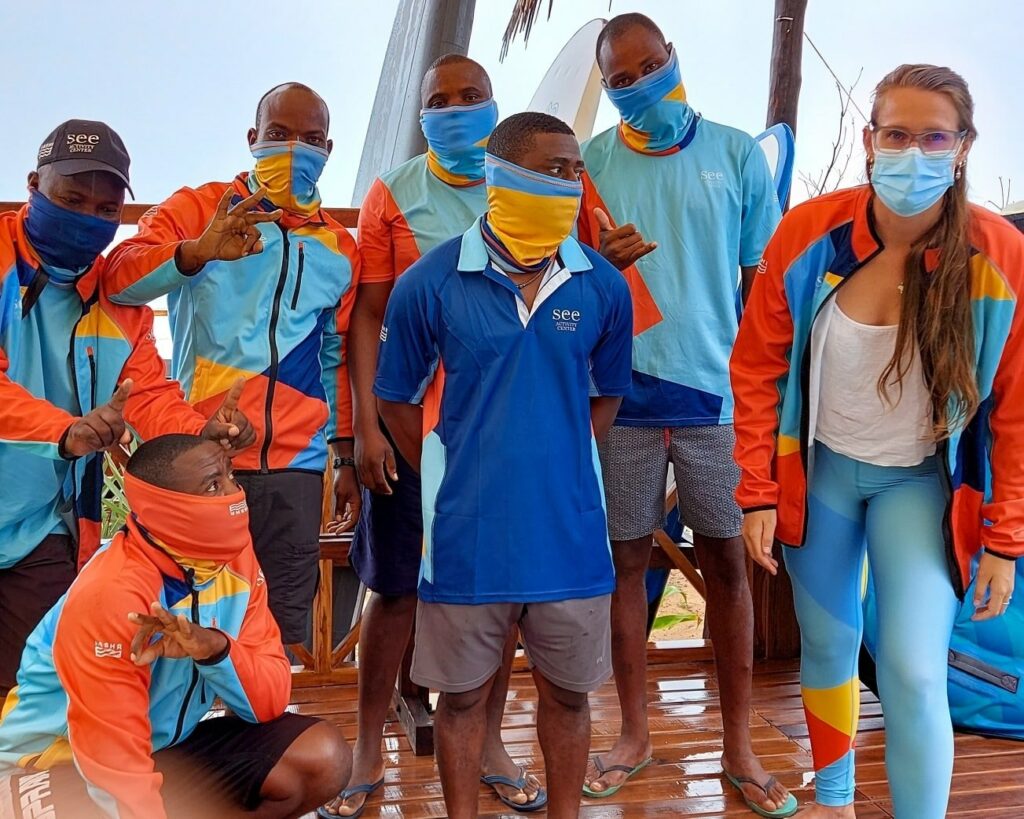 Regulations affected all local lodges.
As the activity centre is a main attraction for tourism, its closure effected other lodges in the area, which were in danger of going out of business. This was again a sensitive situation – the area is small and staff become friends – there is a family feel to the area and it has been very hard for business owners when they know they can't pay their staff enough to make ends meet.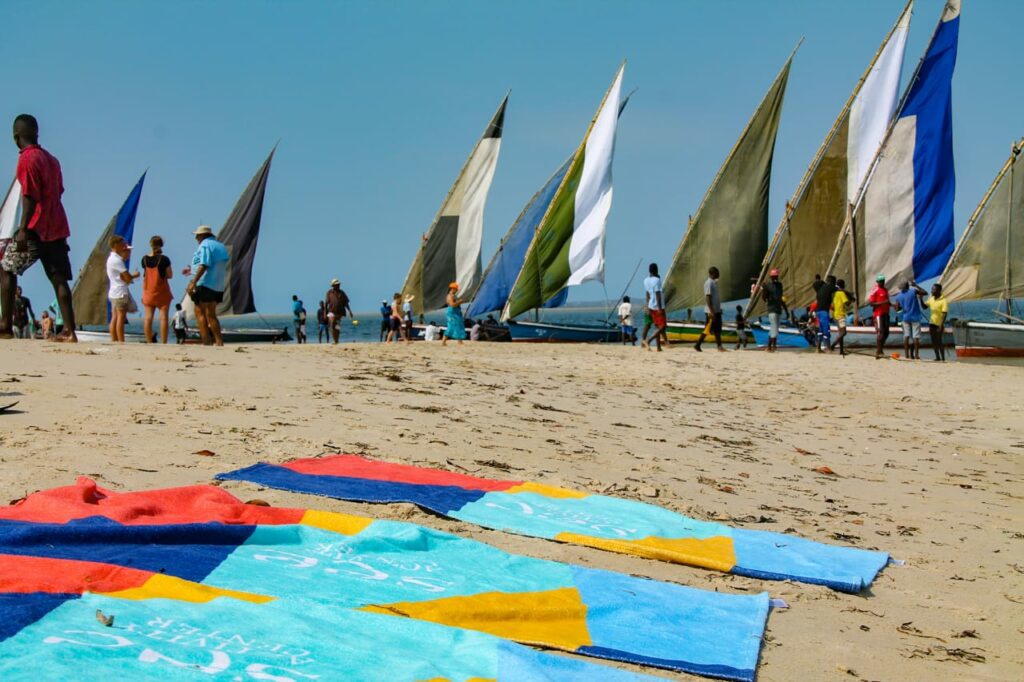 The new 'not so normal'
Even though everything was shut, the centre still needed to be maintained.
The boats, jet skis and quad bikes needed to be run and maintained regularly, and Joanne and the SEE team would go fishing to catch enough to feed the staff and those who were out of work.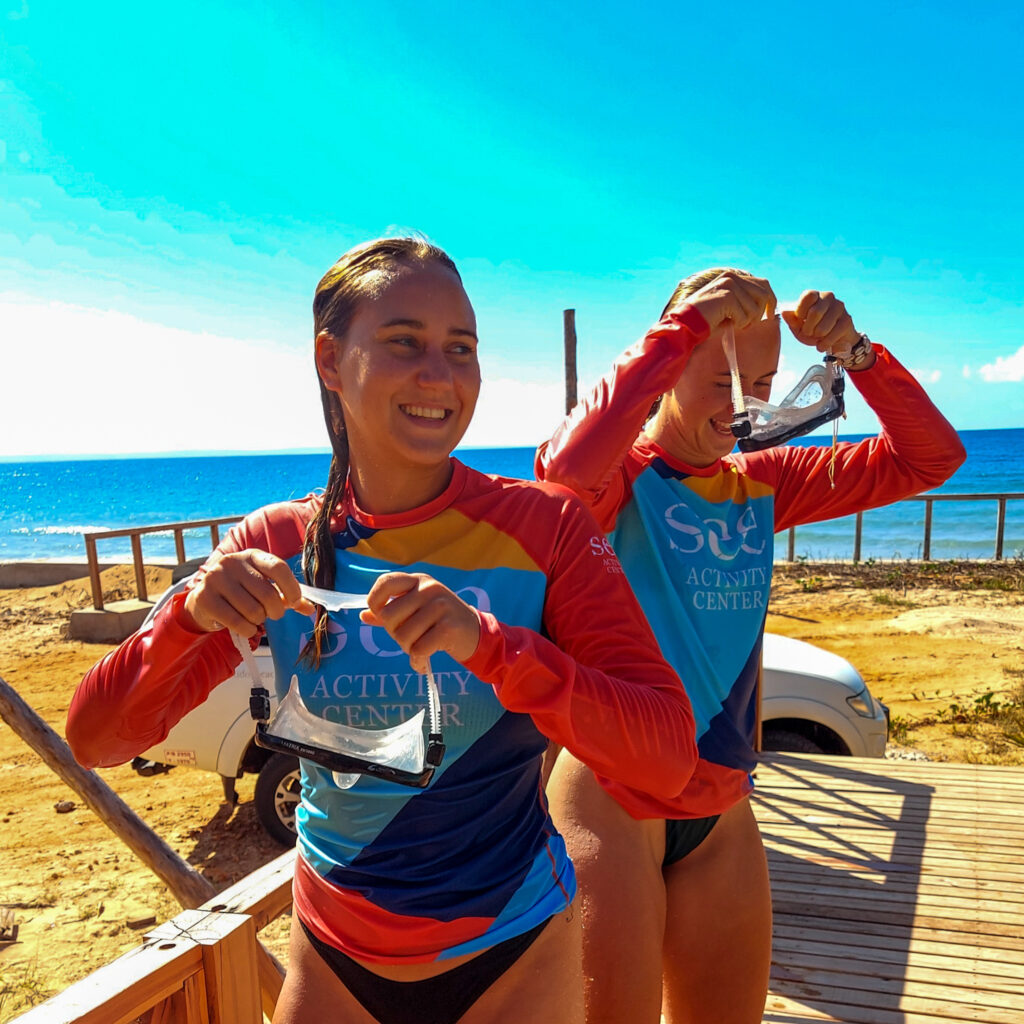 The community rallied together.
In Mozambique – the people are humble, friendly and helpful. They don't complain; everyone helps each other.
Many of the locals are not just looking after their immediate family, but also their extended family. They could be supporting between 25 to 30 family members on a small salary. Many of SEE Activity Centre's employees are the main breadwinners in their family community. During COVID this has led to many being forced to take up fishing, often in unsuitable boats.
Recently the SEE team and the Mozambique Sea Rescue Association had to initiate a rescue mission for a boat that was sinking. Over the course of COVID, 6 people have lost their lives in fishing and spearfishing accidents.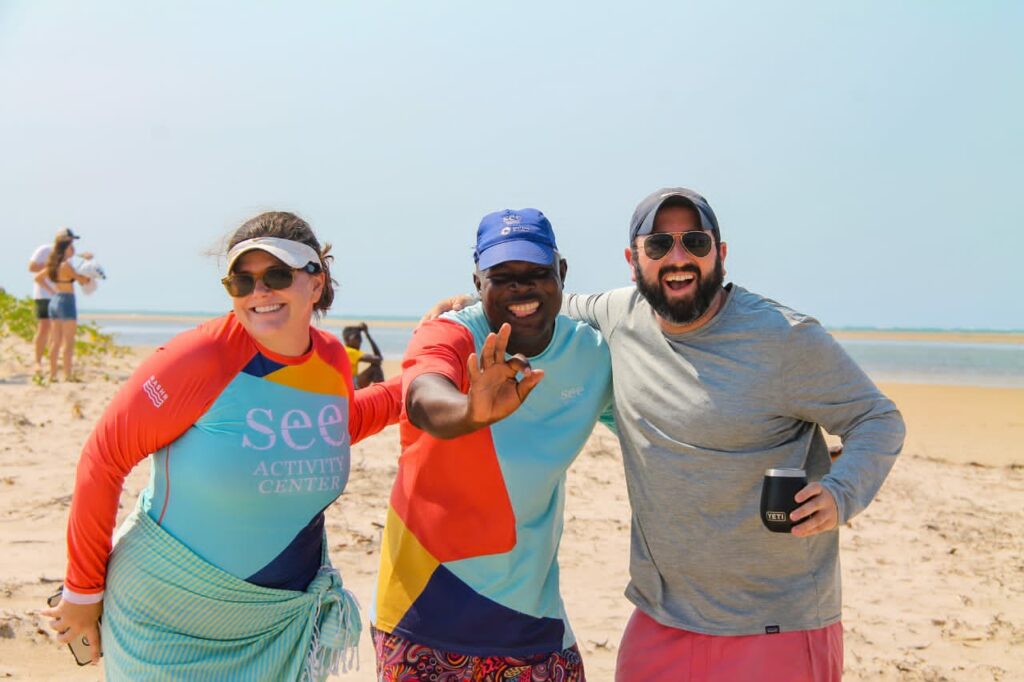 Looking forward.
Now that the resort and activity centre are taking bookings again, things are looking up. People are feeling more secure in their understanding of COVID-19 and are willing to be responsble when travelling and vacationing.
Local government has also allowed diving activities to resume – a key activity SEE offers – and Joanne can now relaunch their coral reef tours – a popular attraction amongst guests. As tourism is the main industry in the region, it is a huge relief for the community to come together again and relaunch the memorable experiences the centre is known for.