20th February 2023 | POWERBOAT & RIB MAGAZINE
In a collaboration with sustainable apparel manufacturer, OCEANR, Suzuki is facilitating the removal of 1kg of plastic waste from the oceans with every outboard sold in the UK from now until the end of March 2023 #kilofortheplanet.
– Suzuki GB has launched an exciting and innovative new campaign to continue its quest to help remove plastics from our oceans thanks to the partnership with OCEANR 
– OCEANR designed exclusive custom made Suzuki/ OCEANR hoodie made of organic cotton and recycled polyester
– OCEANR's mission to support companies around the world to achieve their sustainability objectives continues 
As part of this process, it is also giving customers an exclusive custom-designed, Suzuki/OCEANR hoodie that is made from a mix of organic cotton and recycled polyester. Organic cotton offers a fertiliser, pesticides and herbicides-free material. It does not damage the soil and uses less water in the growing process than conventional cotton. Further being GOTS certified, it has passed strict ecological and social criteria that is backed up by independent certification of the entire textile supply chain.
This initiative is the latest step in Suzuki's global 'Clean Ocean Project', which has also seen the Japanese manufacturer launch its own integrated micro-plastics collection device. Currently fitted as standard to the DF115 and DF140, Suzuki's vision is to roll the device out across the entire range.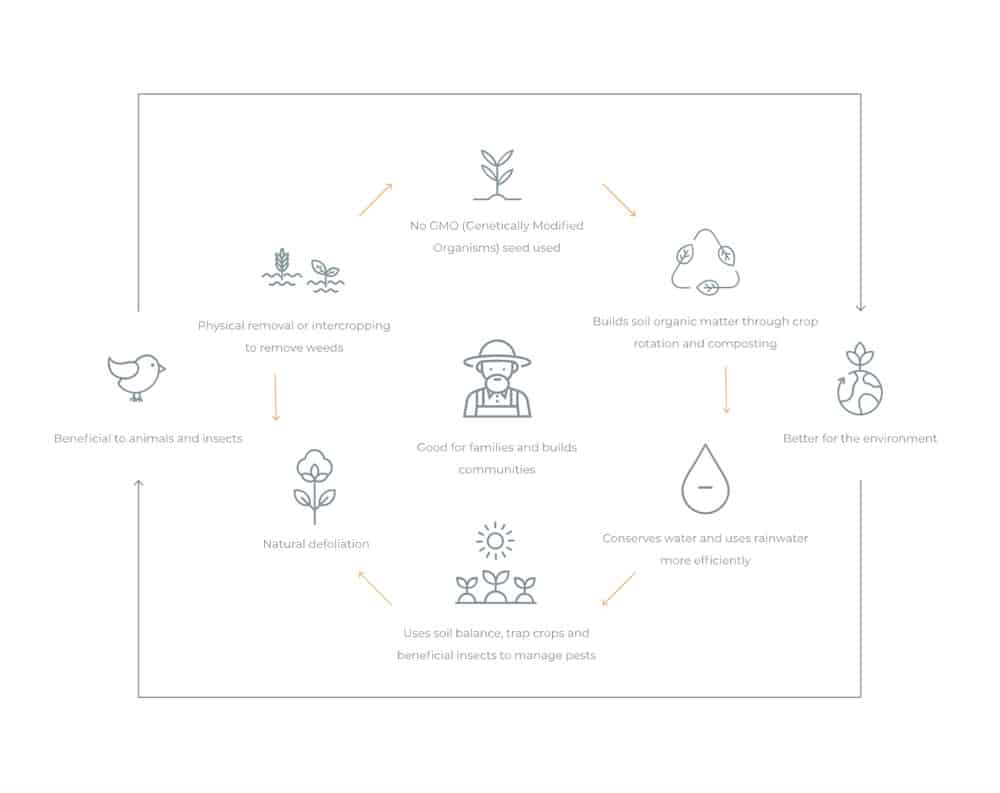 Originally starting in 2011, Suzuki's Clean Ocean Project originally started as a global network of beach clean activities. It has since been widened to include technological innovations such as the micro-plastics collection device and changes to Suzuki's operational processes, such as the removal of nearly 20 tonnes of plastics from its packaging since 2021.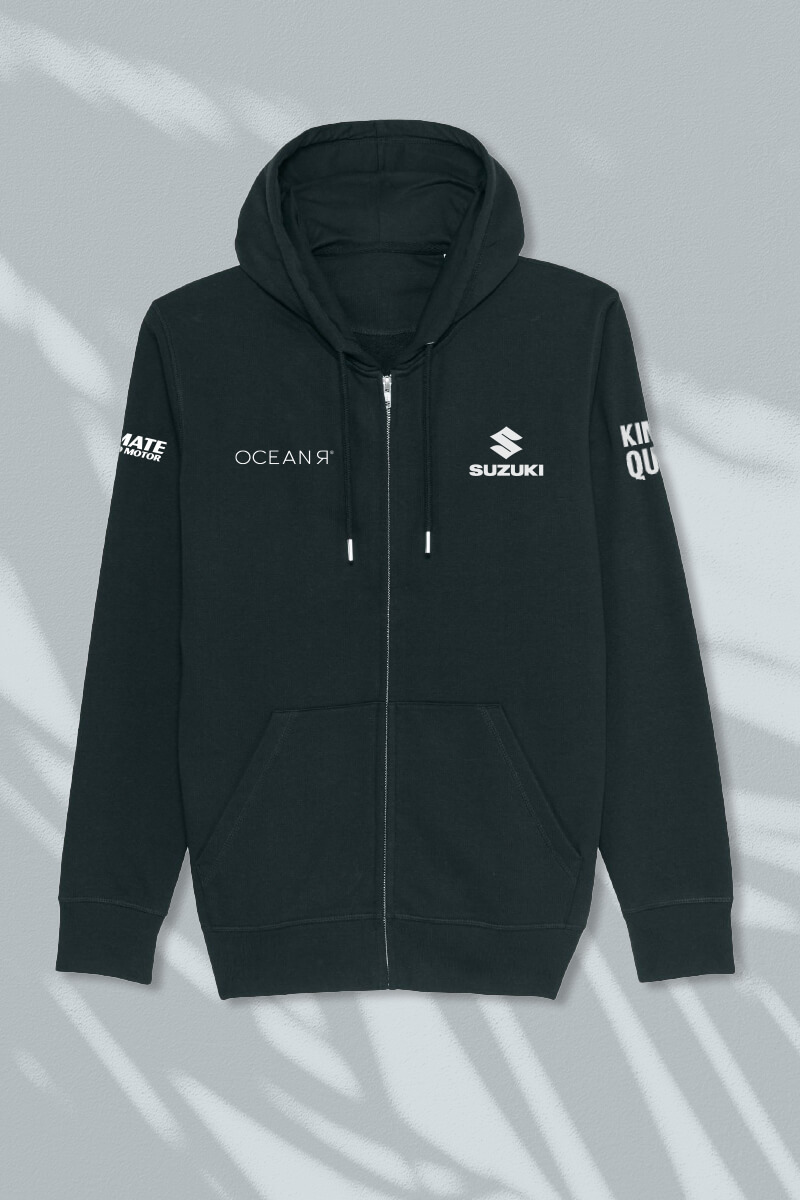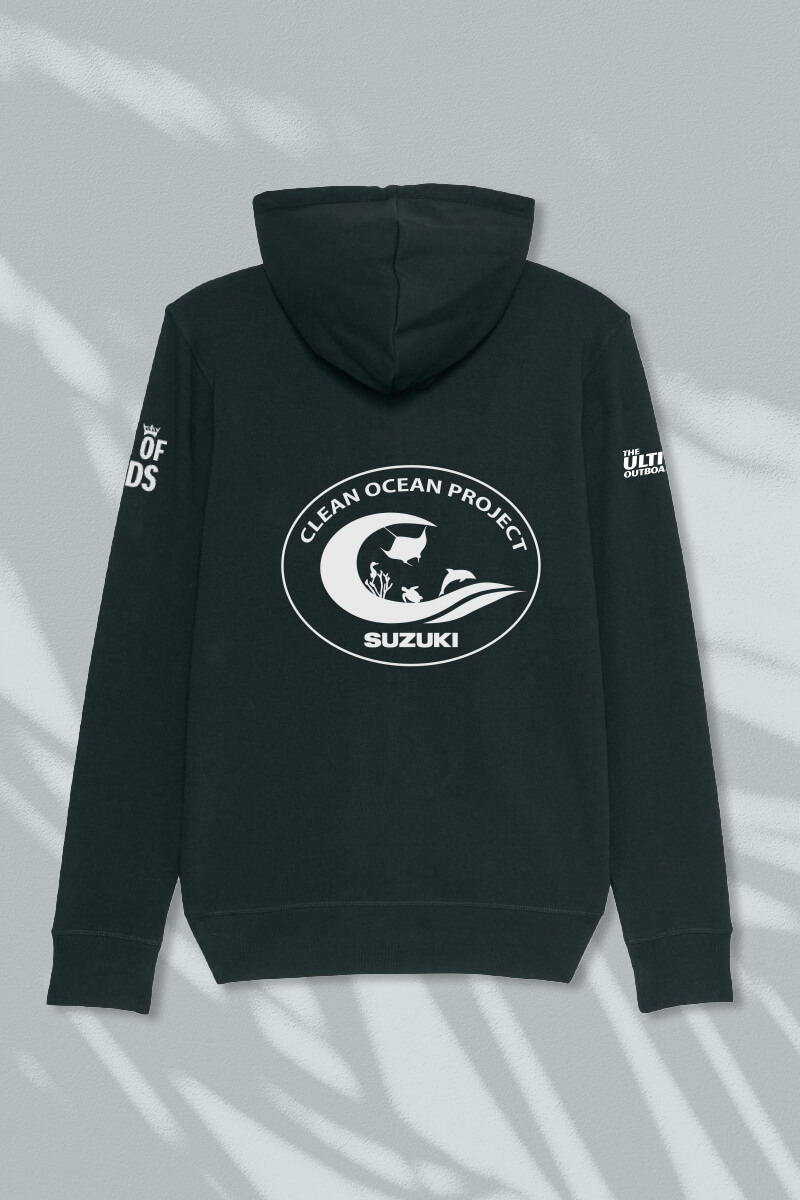 OCEANR's mission is to support companies around the world to achieve their sustainability objectives – from reducing their carbon footprint and encouraging responsible consumption practices to sustainable innovation with new products and services. This is achieved by designing custom apparel and product ranges for organisations that live active lives on or near the water – with small volume production, using sustainable materials such as recycled polyester from reclaimed ocean waste, ethically produced organic cotton, and a closed loop supply chain.
Suzuki has engaged with OCEANR to work together to help reclaim our oceans for a better future and in announcing this initiative, Mark Beeley, Head of ATV & Marine for Suzuki GB said, "We are thrilled to be able to launch this exciting new campaign which we believe can help make a real difference to our oceans. As we know, plastic pollution is a huge problem, and it is through collective and collaborative action such as this that will have the biggest impact. The initial launch phase for this project will be until the end of March, but we are hopeful of being able to extend this to a longer-term commitment in partnership with OCEANR as I believe our ethos is very much aligned with theirs."
View the original article here