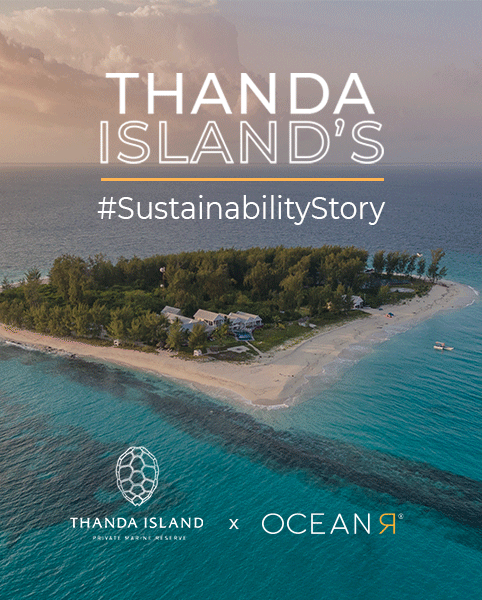 Conservation is the driving force behind Tanzania's Thanda Island.
Its owners are committed to the conservation of the island and nearby Shungi Mbili Island marine reserve, where a rich coral reef teems with endangered whale sharks, dugongs, and scores of sea turtles. The guest house on Thanda Island is powered by solar energy, and its water supply is gathered both from harvested rain and desalinated seawater.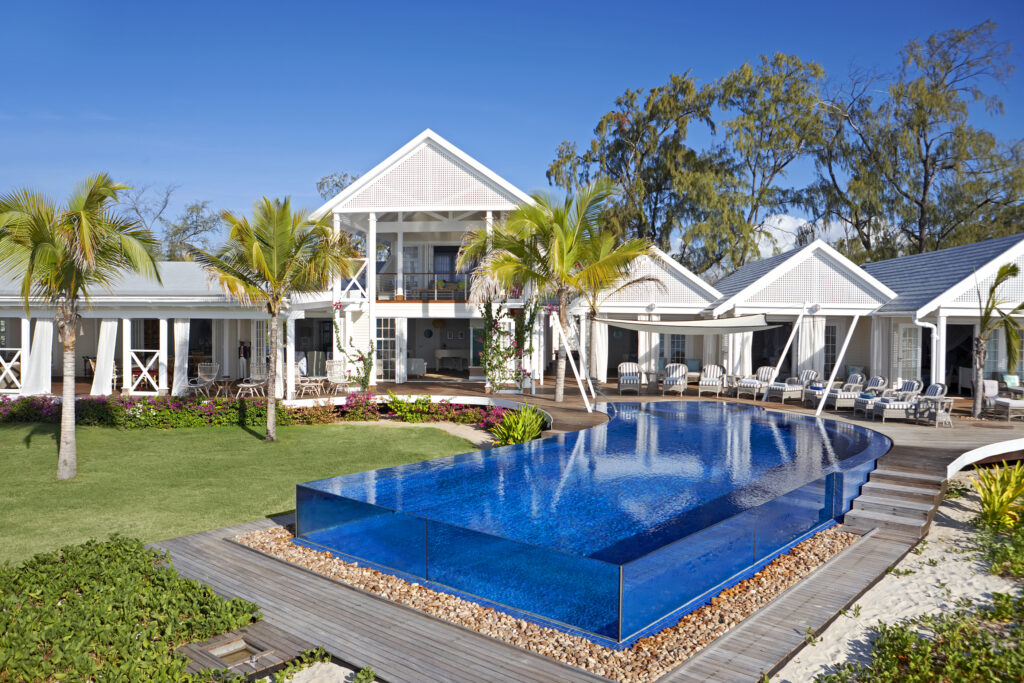 Marine Conservation
Thanda Island partners with the Tanzanian Marine Parks and Sea Sense on a range of marine conservation and education programmes.
These include research and conservation projects on the sea turtles, dolphins, whale sharks, coral reefs and marine reserves. The largest fish in the world – the gentle, human-friendly whale shark – feeds just south of the Island.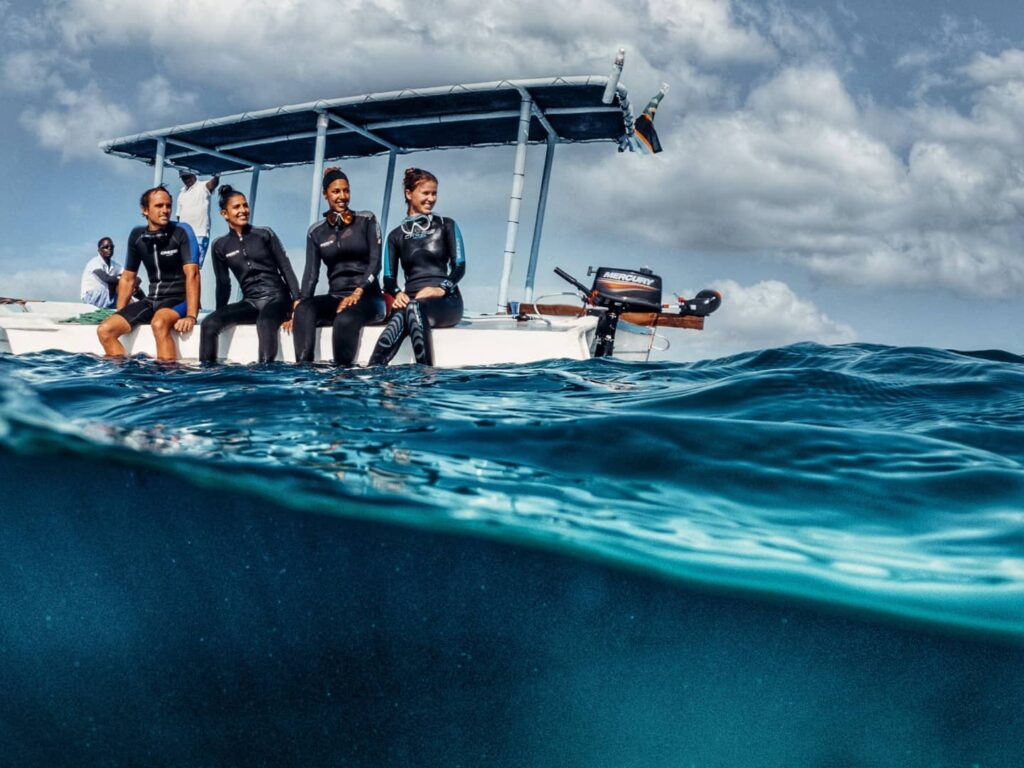 Turtle Nesting
Five species of marine turtles occur in Tanzania's waters. All are categorised by the IUCN (International Union for Conservation of Nature) as endangered or critically endangered species.
Recently, to the delight of the team, Thanda's very first turtle nest hatched 110 baby turtles. The team hope that their efforts will encourage more turtles to return to nest on the Island.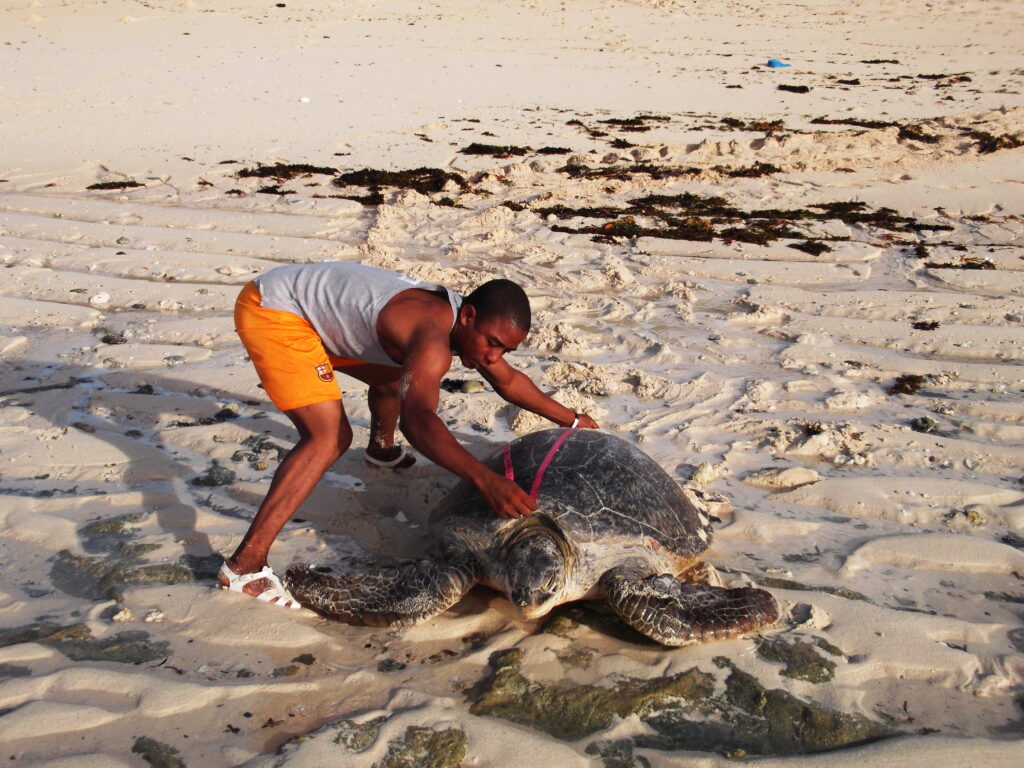 Coral Preservation
Thanda Island is highly devoted to the preservation of coral reefs. Their resident marine biologist, Rianne Laan, is the brain behind several conservation projects.
One such project is the underwater coral nursery where she is growing and rehabilitating coral fragments. Once the fragments reach the optimal size, they are planted back into the coral reef. This project is helping to stimulate the recovery of the reefs and the marine species that depend on them.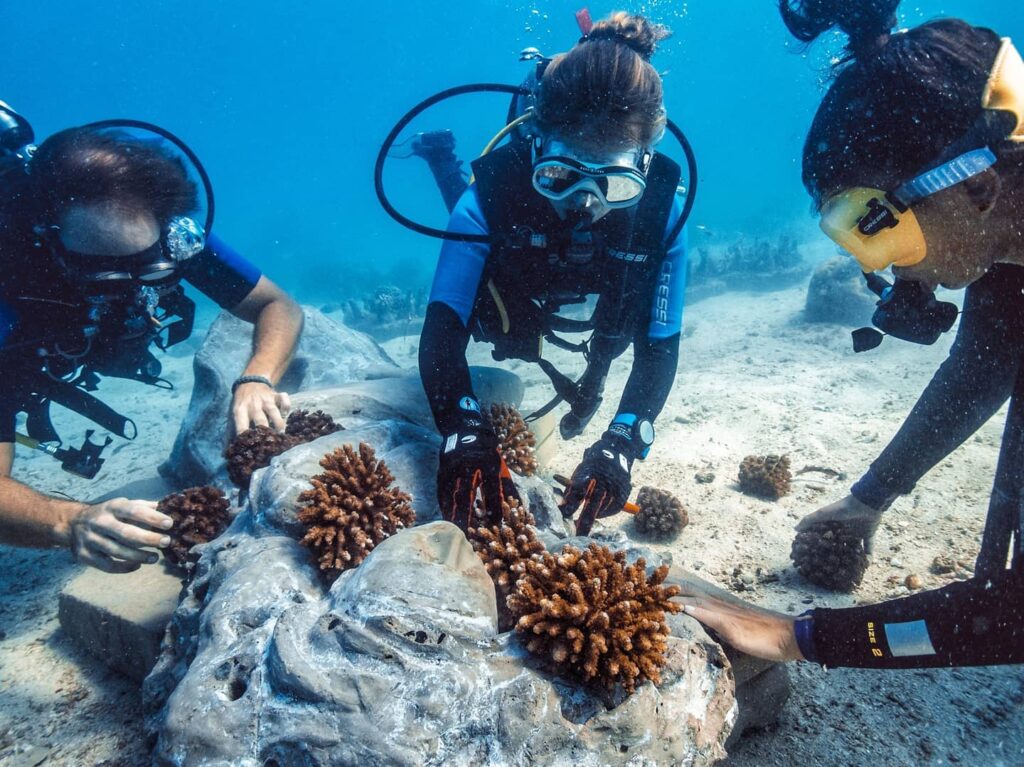 Coastal Communities
Thanda Island is deeply committed to the education and wellbeing of the young people on the nearby Mafia Island, including programmes on sustainable fishing and marine conservation, and the development of healthy sporting activities.
Thanda employs members from the community on the Island and offers high-end hospitality skills development and employment advancement. Through training, education and employment, many coastal communities are now participating in marine conservation initiatives.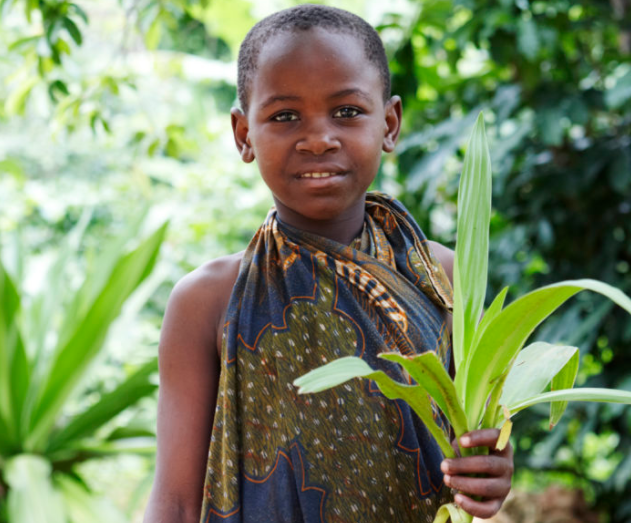 Thanda Island x OceanЯ
Speaking about their partnership with OceanЯ, Thanda Island General Manager, Antigone Meda, said the following on behalf of the Thanda team:
"The OceanЯ team loves our ocean as much as we do. That is why our cooperation came so naturally. Their devotion to reducing plastic in the sea, as well as to the planet's overall wellbeing, is hugely inspiring. We like surrounding ourselves with like-minded people who will walk the path towards a cleaner environment together with us."