Custom Designed Watersports Uniforms
Working with the team based on the luxurious resort of Kandima Maldives was so enjoyable. It's important to us that we work with organisations that care about their natural surroundings and take measures to protect them. We worked with Kandima Maldives to redesign their staff uniforms and create a sustainable range of apparel and products for their gift shop. Our designed team designed personalised, sustainably-made staff uniforms for their Aquaholic Dive and Watersport Centre.
Our design team created a range that captures Kandima's character as a brand. The colour palette was very important in conveying the brand essence – we worked with vibrant turquoise blue, mustard yellow and white. Our in-house design team designed personalised sport shorts, rash vests and tech tee's for the Aquaholic Team.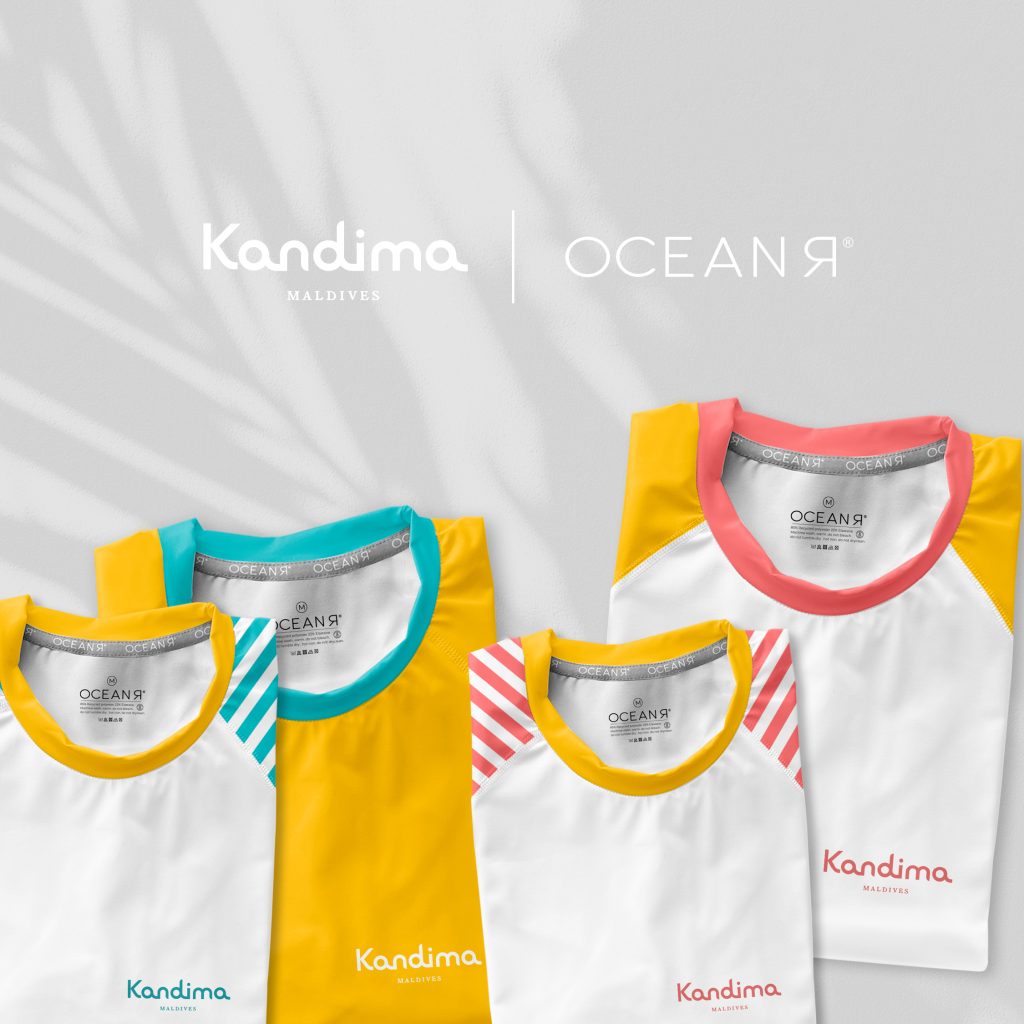 Sustainable, Custom Designed Retail Range for Guests
We also designed and created a retail range for their gift shop. It featured the Kandima brand colours with an addition of a coral pop of colour. The range includes rashvests, board Shorts, leggings and a kids range. Every single item we make is produced ethically in Europe with sustainable materials. These include plastic bottles reclaimed from the ocean.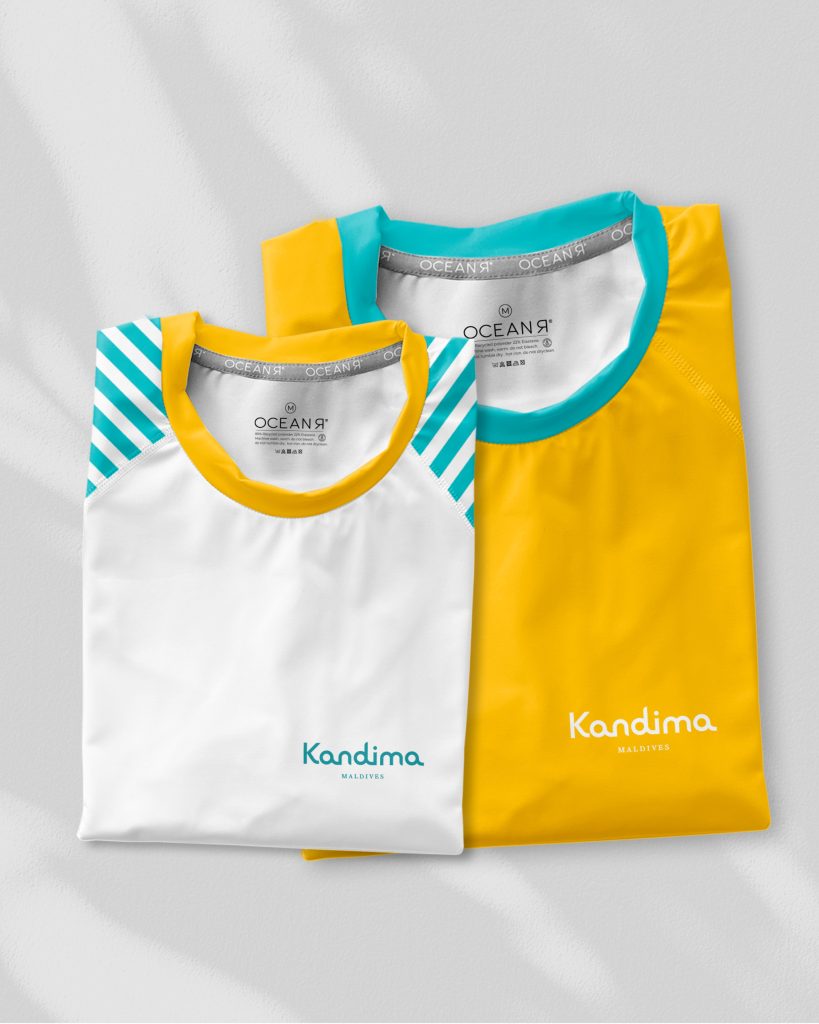 Eco-friendly Resort
Kandima has so much to offer on their beautiful private heaven. They have been eco-friendly conscious since 2017, when they launched a Coral Adoption programme. They want to protect the reefs in their surrounding areas. 'Adopt a Coral Frame, Protect the Reefs' is the name of the programme. Keeping the coral reefs healthy helps protect the islands and their marine life from wave action and beach line erosion.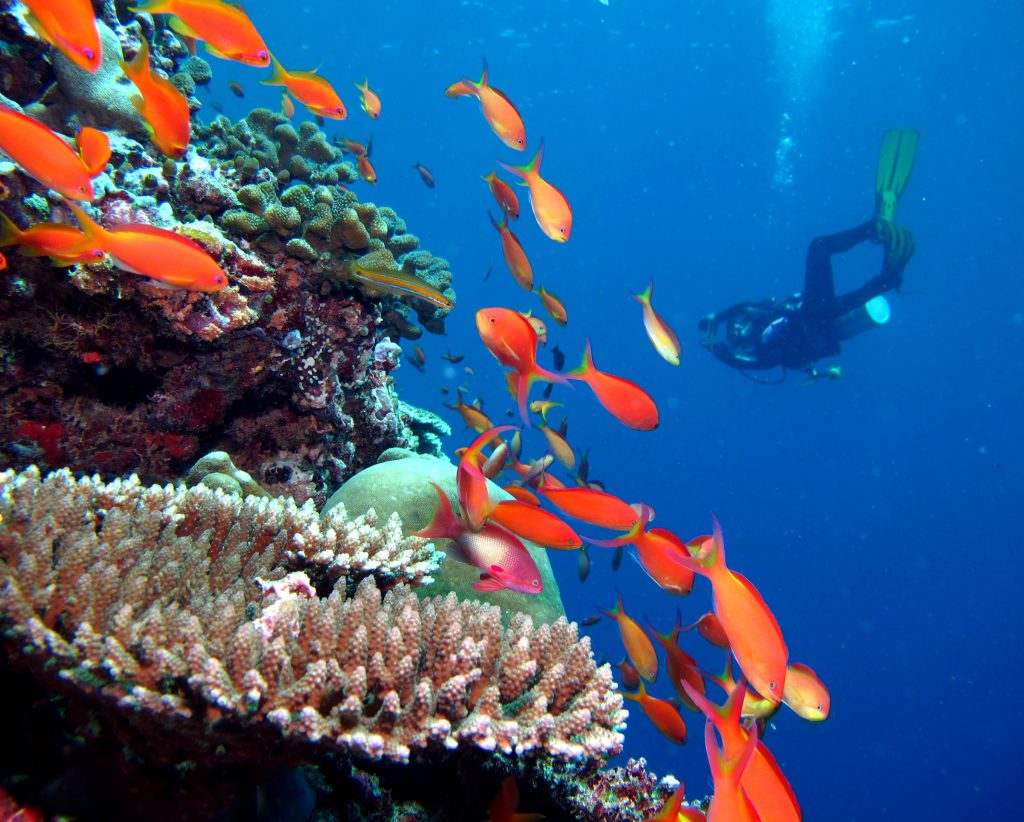 Kandima's 'Aquaholic' crew are in charge of the adoption programme. A lovely thing about this programme is the guests, who adopt a frame, can monitor their coral frame's growth online and through images that are shared to them. To learn more about the programme visit Kandima's blog.