Custom Designs To Inspire Ocean Lovers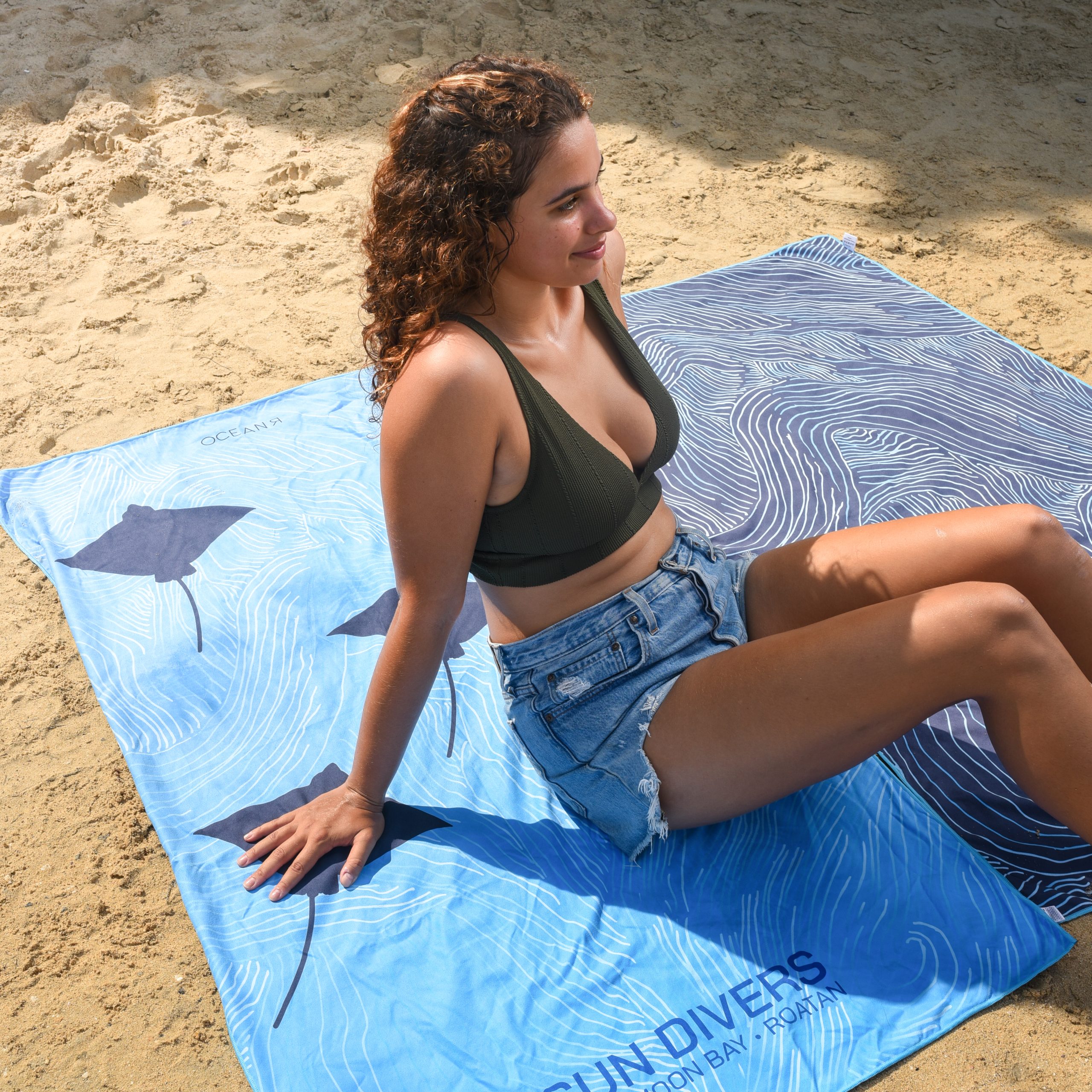 "By joining hands with companies like OCEANR who share our commitment to sustainability, we can amplify our efforts and work towards a future where the ocean ecosystem thrives and marine life flourishes. Together, we can create a lasting impact and ensure that the wonders of the ocean are protected for generations to come.
Sun Divers Roatán,
our brand partner design of the week!
We are bursting at the seams to share our gorgeous design of the week!
Our wonderful brand partners Sun Divers Roatán, Honduras have shared their love for our oceans with us! 
Our ocean-loving designer Anna worked closely with the team in Roatán to create an eco-friendly custom clothing collection that married the team's love for marine life and ocean conservancy.
At Sun Divers, they work hard to do their part to create a positive impact on our little part of the planet, whilst striving to be "Always Eco-Active", a core value at their dive center.
The Ocean Is A Place Of Wonder
To Sun Divers, the ocean is a place of wonder and inspiration, as well as the foundation for livelihoods and social well-being in our coastal community. 
This jewel of the Caribbean is an endless world of beauty and mystery with its incredible biodiversity. But it is also a fragile balance of life that exists beneath the waves that we need to treat with a sense of humility and care.
Eco-Friendly Custom Collection Designed To Protect Our Ocean 
Together, we created a sustainable clothing collection that helped Sundivders in their commitment to protecting the health and vitality of our oceans for generations to come. 
The collection was driven by the need to minimize our environmental impact, through the use of our eco-fabrics. The predominant eco-friendly fabric we used in the collection was recycled polyester which is derived from post-consumer waste such as discarded plastic bottles. 
Together, our uniform collaboration has prevented 8,190 plastic bottles from entering the environment.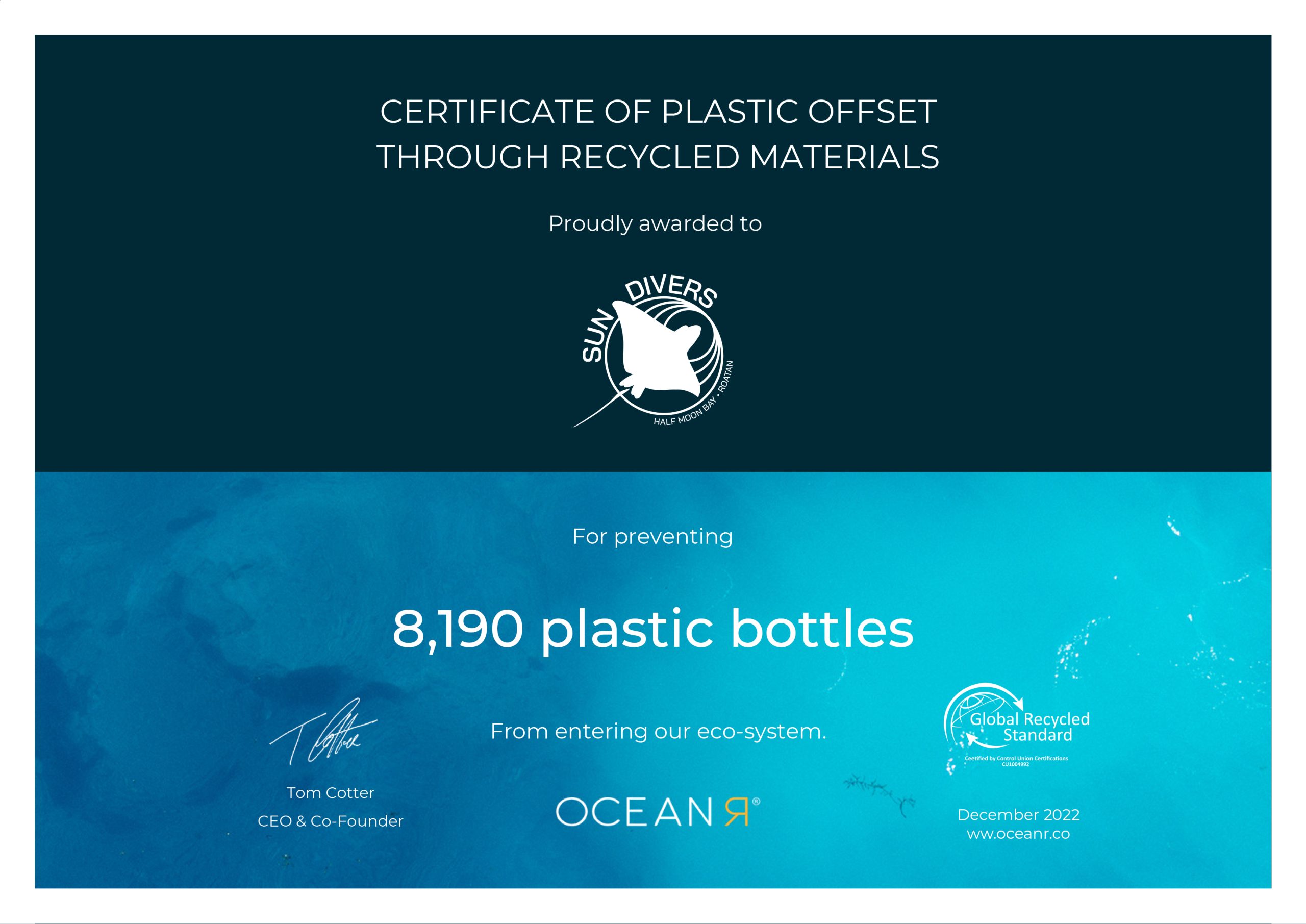 Our one wish for ocean conservancy is for a future where the ocean's delicate ecosystems are protected and thriving – by individuals, businesses, and governments alike. This rich biodiversity needs to be preserved for future generations to experience and cherish, as well as for the health of our planet.
At Sun Divers, one of our core values is to always be 'eco-active'. We strive to minimize our environmental impact by promoting reef-friendly behaviors, sticking to strict dive guidelines, and supporting local marine conservation initiatives. Through education, collaboration, and sustainable tourism practices, we believe that we can protect the ecosystem in which we live.
Celebrating our Brand Partner's Conservation Efforts
Sun Divers Roatán conducts local conservation efforts and provides opportunities for their customers to participate in citizen science. Check out some of the cool things they are doing right now!
Sun Divers host coral spawning monitoring dives which their customers are able to volunteer in.
They donate the use of our boats, tanks, and captain's time to the Roatán Marine Parks conservation dives (CoralMania and Coral Spawning Monitoring)
They are helping to connect more locals to scuba diving and professional pathways:
They have just officially launched their ROA GIRLS DIVE scholarship program in partnership with the Roatán Peer Health Exchange and are on their way to reaching our goal of certifying 14 local girls this Spring.
Their dive center and instructors have provided scuba certification pro-bono for staff of the Bay Islands Conservation Association (BICA)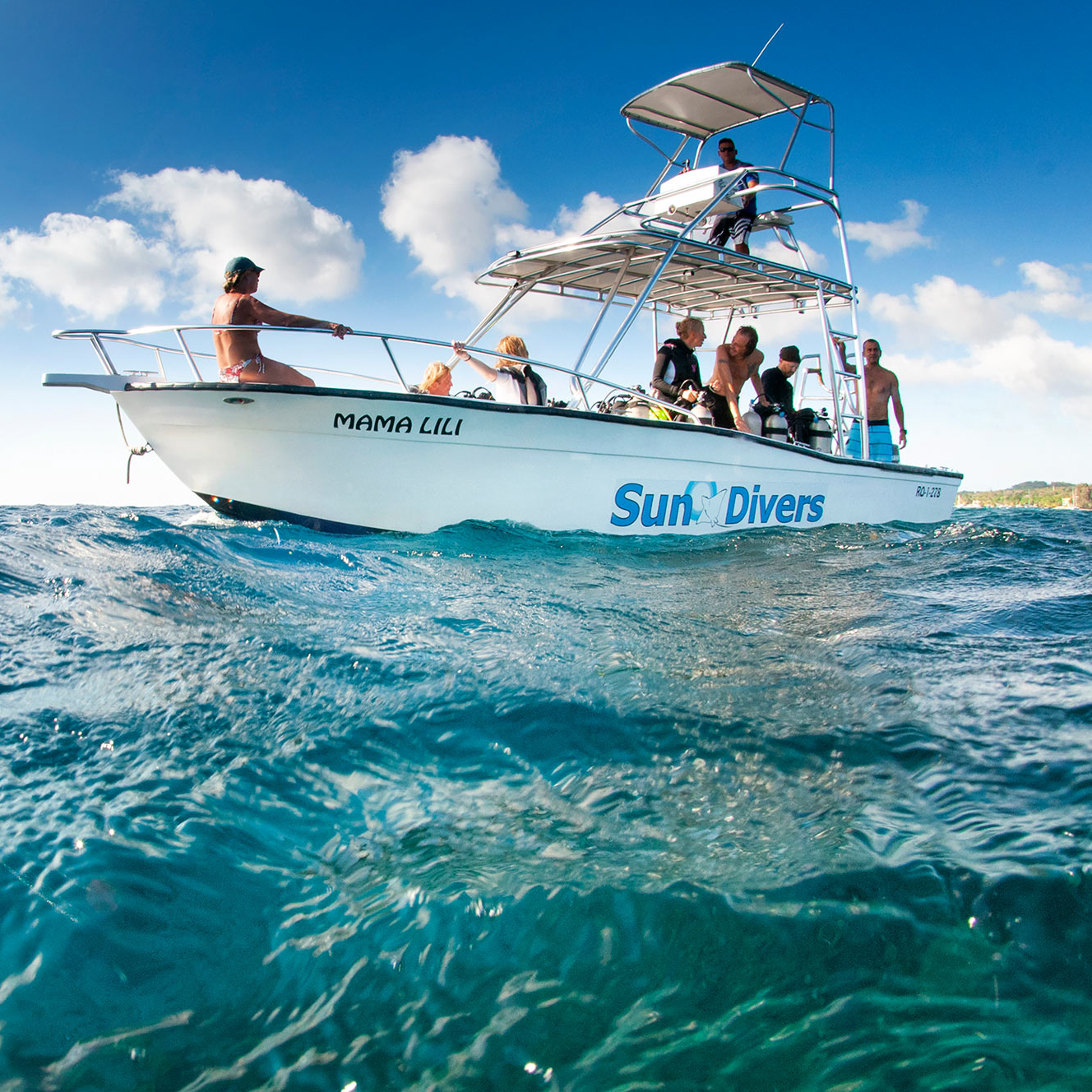 Let the ocean conservancy journey continue
If you would like to download our catalogue, we have some more magical designs for you to check out.
Find out how we can work together to help clean our oceans, one garment at a time!
Supporting our brand partners' green initiatives
We offer our expertise in sustainable apparel and product design to help you contribute to a better future and appeal to the eco-conscious consumer . Working closely with you, we will create mood boards and a range of design options that best represent your brand's essence. Leveraging our skilled in-house team gives you access to a breadth of product development experience from idea generation to concept development, prototyping and launch. We can also work together to enhance your sustainability profile via Case Studies, Press Releases, Social Media promotion and more. Get in contact to learn more!
Contact Us