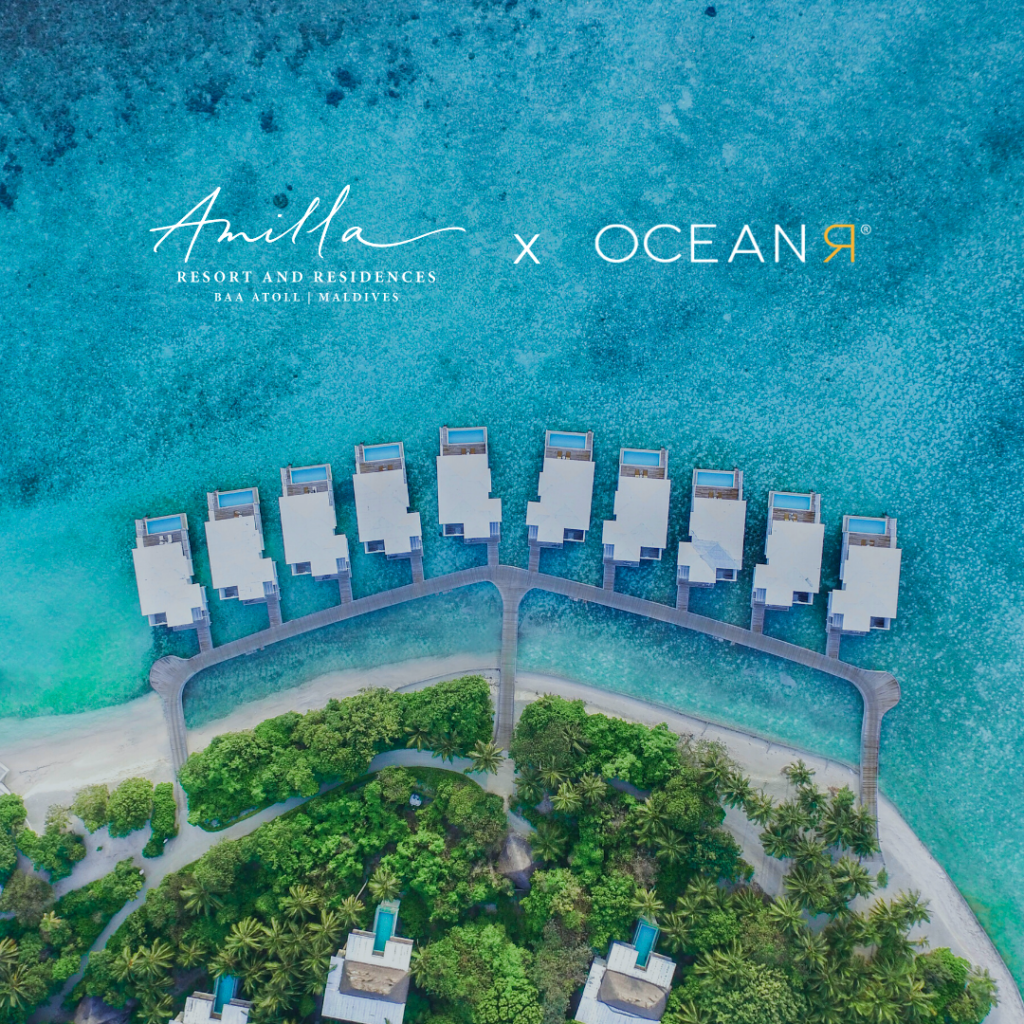 We are proud to announce that we have partnered with Amilla Fushi as their sustainability partner.
Amilla Fushi, a 5 star private island resort, is located in the tropical playground that is the Maldives. With over 23.5 hectares of space to explore, play and relax, Amilla is one of the largest and most spacious Maldives resorts. The luxurious resort has 67 spacious villas and residences, and 70% of the island remains untouched. Welcome to Amilla, where secret beaches, leafy cycle tracks and unparalleled freedom awaits!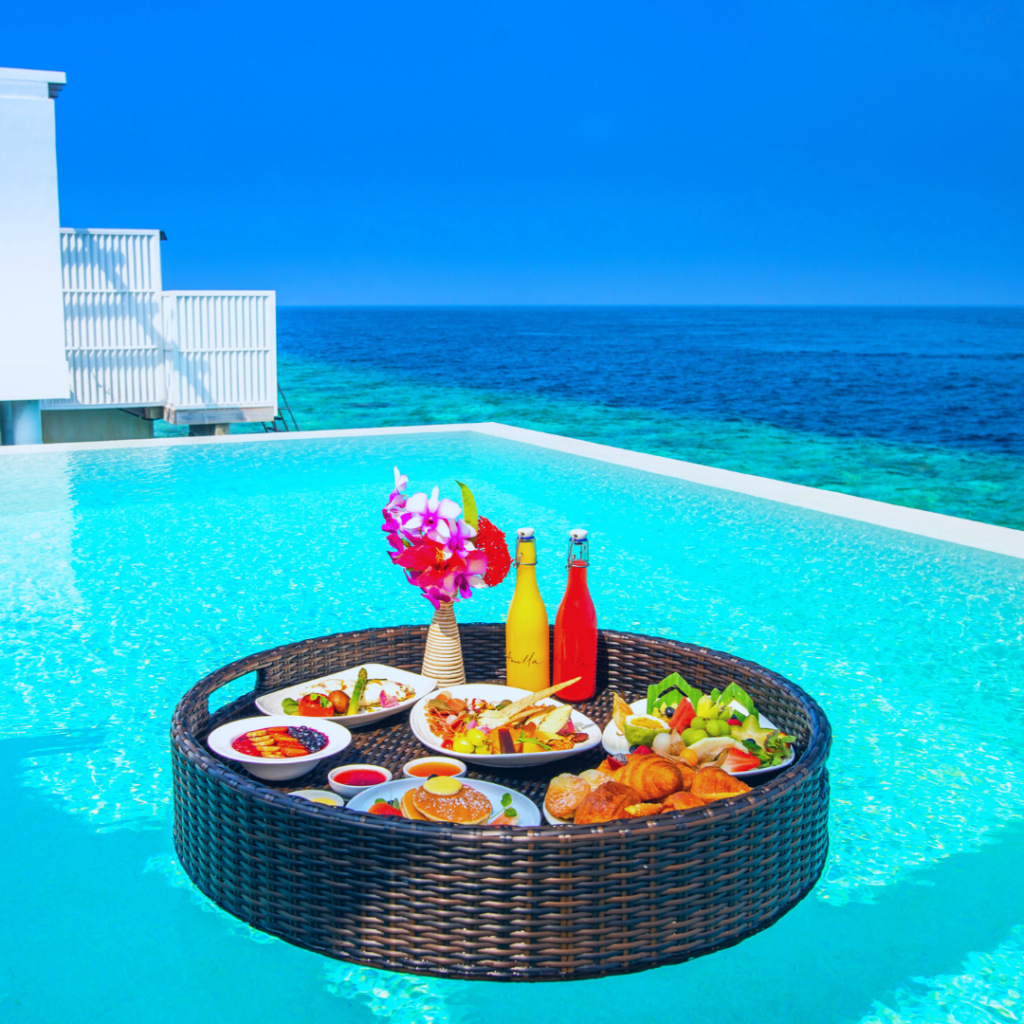 Amilla: An Eco-Friendly Private Paradise
Amilla has recently embarked on an exciting new journey of sustainability. The Amilla team have worked together to create new organic gardens, from which they source much of the ingredients for their guest meals. It's a special treat to enjoy food harvested metres from your table, knowing that the island cares about reducing their carbon footprint. Amilla even have their own 'Cluckingham Palace' chicken coop, where the freshest of eggs are laid every day for their guests to enjoy.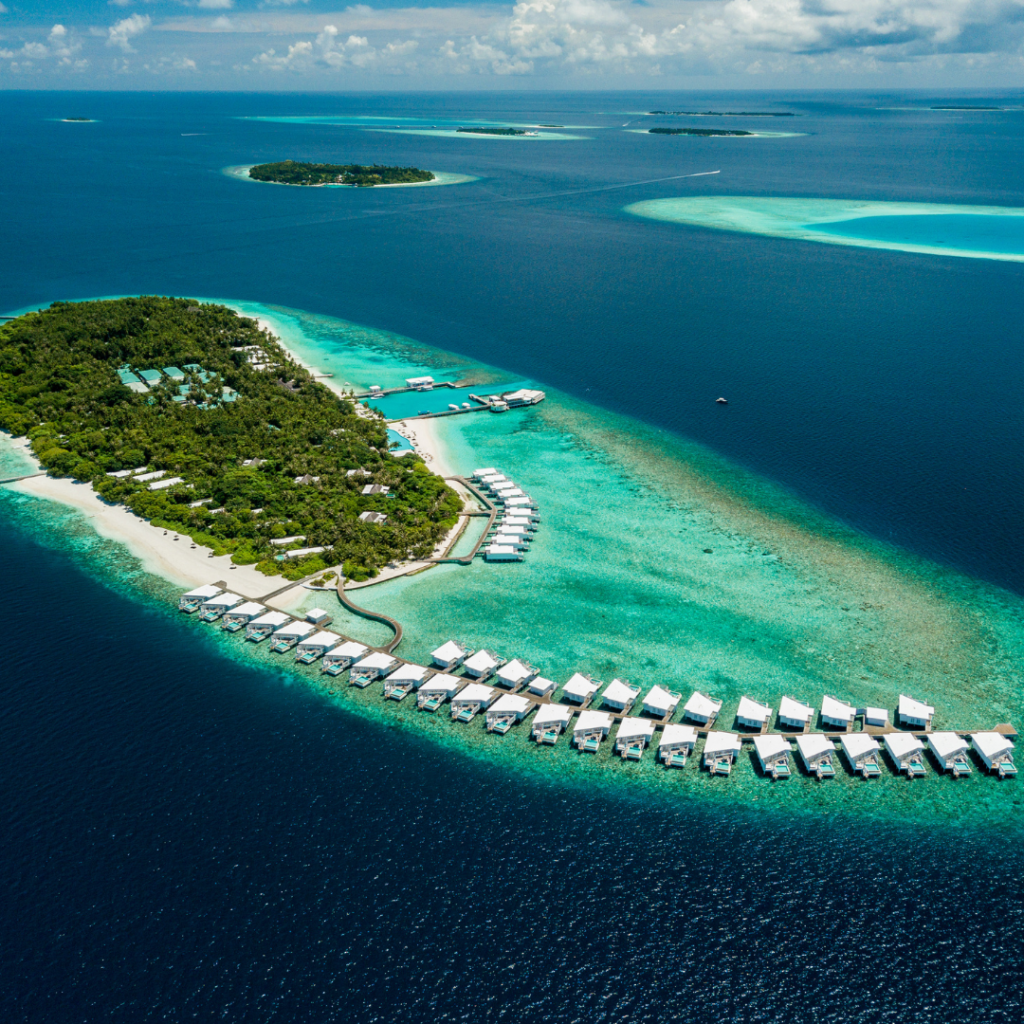 Protecting the Baa Atoll UNESCO Biosphere Reserve
According to National Geographic, the 'biosphere is made up of the parts of Earth where life exists. The biosphere extends from the deepest root systems of trees, to the dark environment of ocean trenches, to lush rain forests and high mountaintops. People play an important part in maintaining the flow of energy in the biosphere. Sometimes, however, people disrupt the flow. For example, in the atmosphere, oxygen levels decrease and carbon dioxide levels increase when people clear forests or burn fossil fuels such as coal and oil. Oil spills and industrial wastes threaten life in the hydrosphere. The future of the biosphere will depend on how people interact with other living things within the zone of life.'
'In the early 1970s, the United Nations established a project called Man and the Biosphere Programme (MAB), which promotes sustainable development. A network of biosphere reserves exists to establish a working, balanced relationship between people and the natural world. Currently, there are 563 biosphere reserves all over the world.'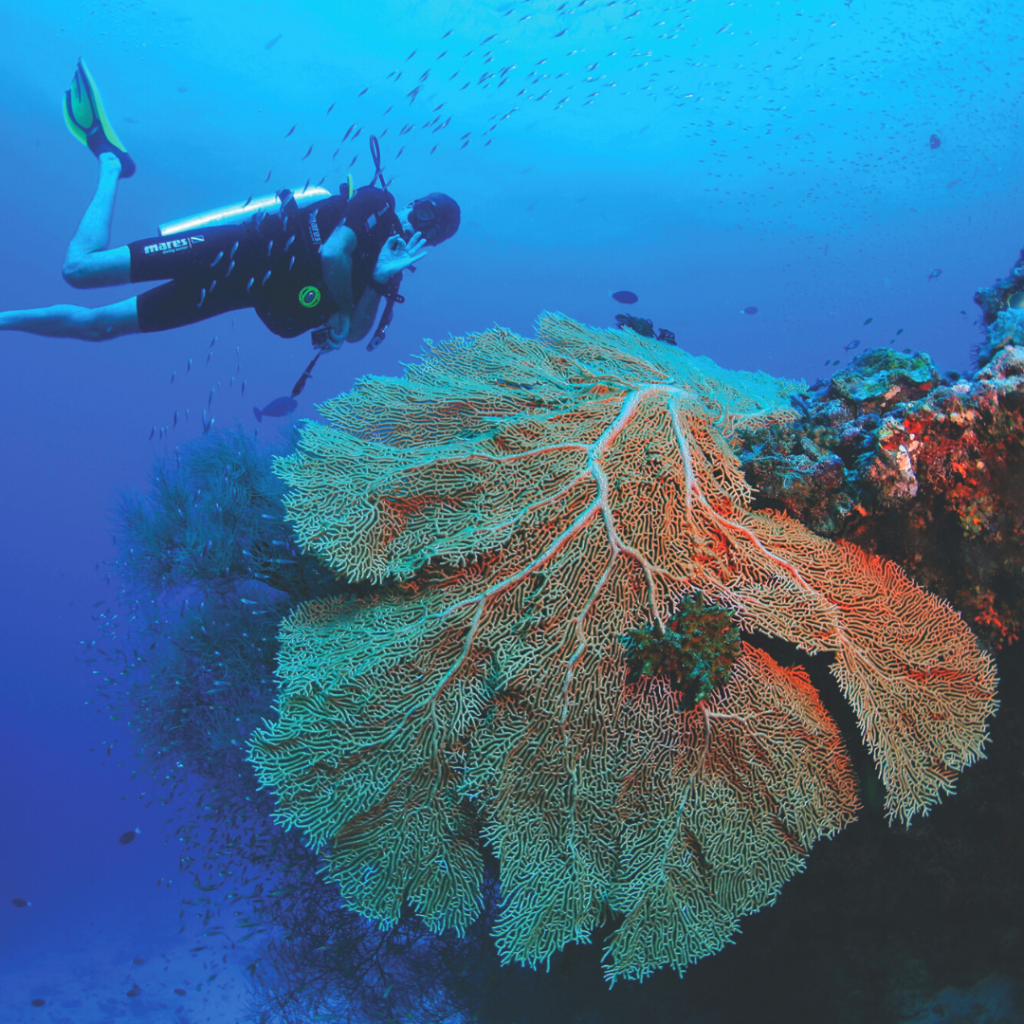 One such reserve exists in the Maldives, adjacent to Amilla, call the Baa Atoll. This reserve is resplendent with marine life. With special protected status, a remarkable number of aquatic creatures and a dazzling array of reef fish flourish. The warm, shallow waters are perfect for exploring year-round, with something to tempt explorers of all ages. Your neighbours will include spinner and bottlenose dolphins, turtles, manta rays, eagle rays, whale sharks, small reef sharks, squirrelfish, trumpetfish, lionfish, batfish, butterflyfish and angelfish, to name but a few. Amilla Maldives is proud to have one of the Baa Atoll's most unique reef formations right on its very own house reef. Accessible with a short boat ride, the Amilla Blue Hole is a unique reef formation for snorkellers to explore. Amilla strives to protect our reefs as they are such an important and fragile ecosystem.
'Plastic Not Fantastic'
Amilla are also working with Parley for the Oceans on fighting plastic ocean waste. They use refillable ceramic containers for bathrooms amenities and have banned plastic straws. Everyday Amilla Fushi's landscaping team clean plastic waste from their beaches.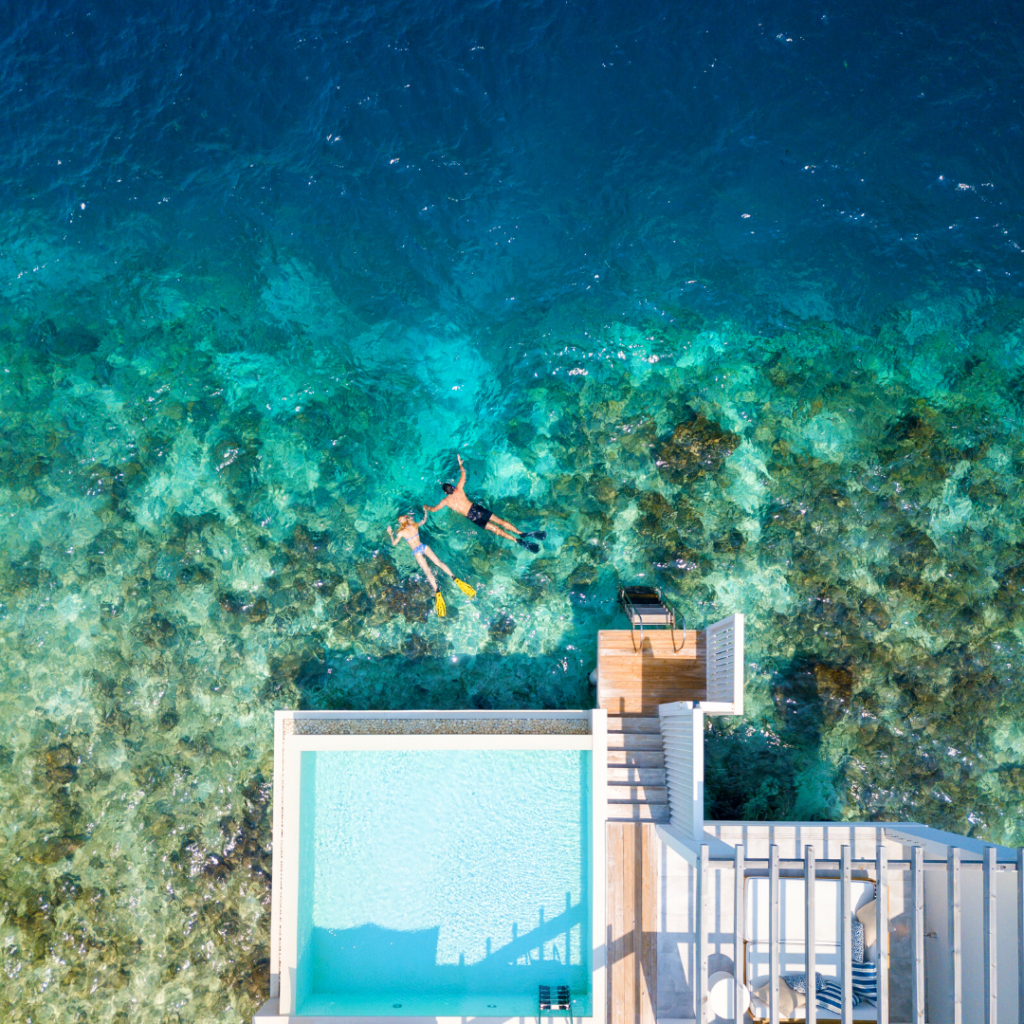 Sustainable Staff Uniforms: Amilla X OceanЯ
Amilla is committed to adding more sustainable business practices to their repertoire, and had been seeking a sustainable uniform solution for their staff. Amilla Resort chose to work with us based upon our ability to provide sustainably made, bespoke designs, that aligned with the resort's brand image. We used Amilla Fushi's signature style, which is reflected in the Maldivian print used in the products while maintaining a minimalistic feel. Once the products arrived on the island, the rollout of the uniforms went smoothly and the entire process was easy. It was essential as a 5 star resort that the products mirrored the luxuriousness expressed across the island, as well as appearing attractive to their eco-conscious overseas guests.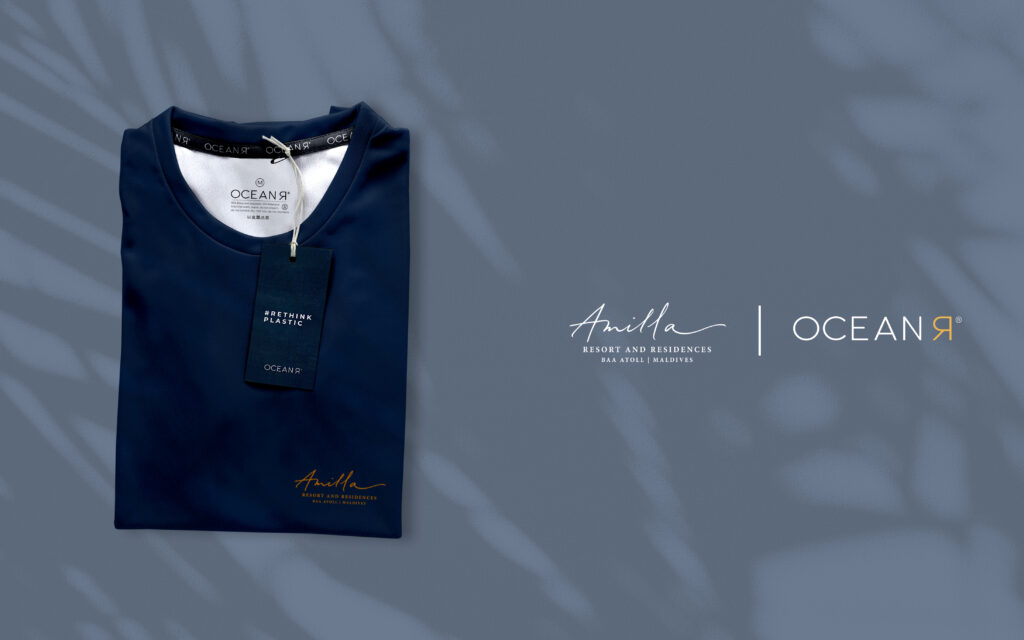 As one of our brand partners, Amilla Resort has proudly been able to showcase the amount of plastic they are preventing from entering our ecosystem by ordering from us and working collaboratively to make a positive impact on people and on the environment. We used recycled polyester and organic cotton to make their clothing, with sustainability bring a key consideration across the entire production process, from manufacture to delivery.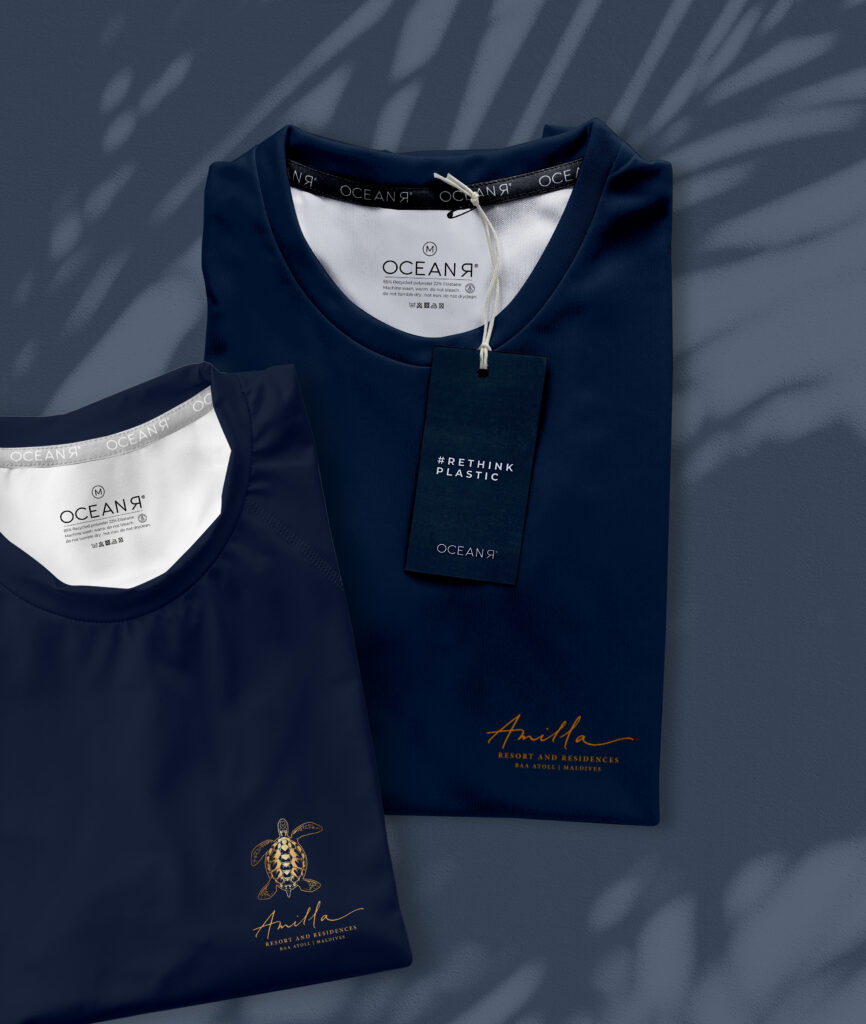 We are looking forward to a close partnership with Amilla Fushi Maldives and assisting them with their sustainability efforts.
Lean more about Amilla by visiting their website or Instagram.