Sustainable uniform & retail collections
custom created for The Ritz Carlton
A force for good:
A brand partnership born from a mutual mission
to protect our planet.
At OCEANR we know The Ritz Carlton take sustainability seriously. We're proud eco-apparel partners to a number of Ritz Carlton resorts who are committed to creating a positive impact and minimizing their carbon footprint. 
Together, we design bespoke high-end uniforms and retail merchandise made from eco-progressive materials; each core garment funds the removal of 1kg ocean waste. Every product we make is uniquely inspired by each destination, crafted to inspire eco-awareness and leave lasting memories!
We'd love to be part of your sustainable journey and are offering all Ritz Carlton hotels, resorts & yachts a sample pack of our exclusive products.
Fill in the from below to request your sample pack here today!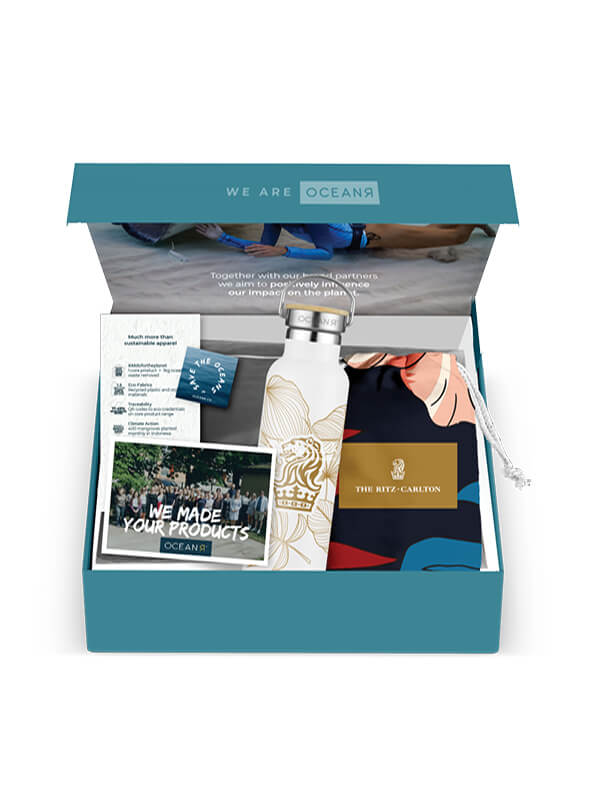 To learn more browse through
our Ritz Carlton catalogue and case studies below:
PAST PROJECTS FOR POSITIVE IMPACT
OCEANR x Ritz Carlton Dorado Beach
Dorado Beach, a Ritz-Carlton Reserve, is a true luxury sanctuary steeped in sustainability.
Ritz-Carlton Reserve is an intimate refuge, committed to preserving and regenerating its surrounding environment, infused with unparalleled experiences of adventure, wonder, and excitement.
OCEANR worked closely with the team in the Ritz Carlton Dorado Beach on a bespoke range of eco-friendly uniforms for their staff, designed to reflect the exclusive nature of the resort whilst crafted carefully to leave a positive impact on our planet.
The custom collection included rash vests, polos, and tech tees, made from recycled polyester. This eco-friendly material is derived from post-consumer waste such as discarded fishing nets and plastic bottles.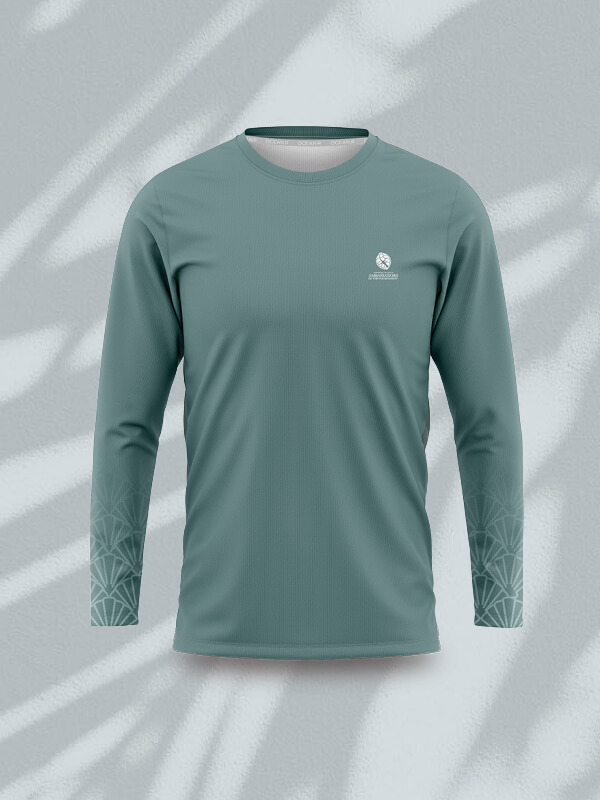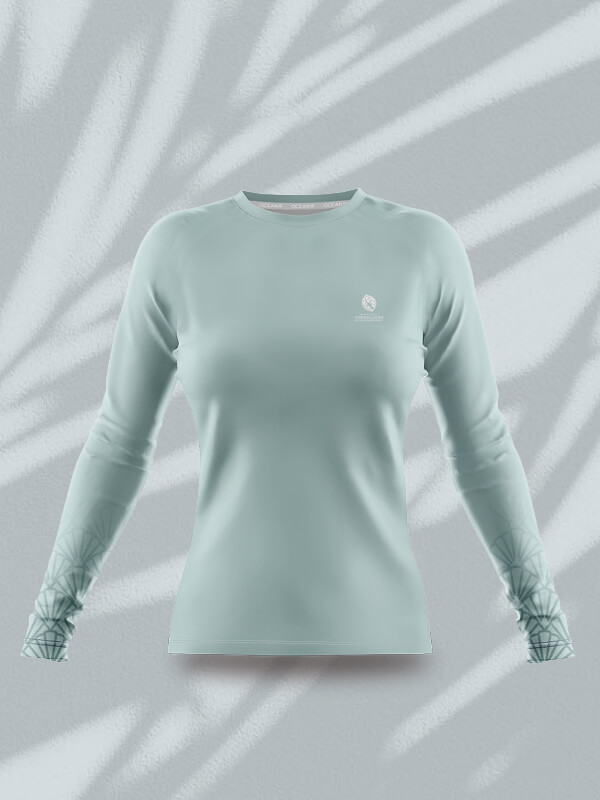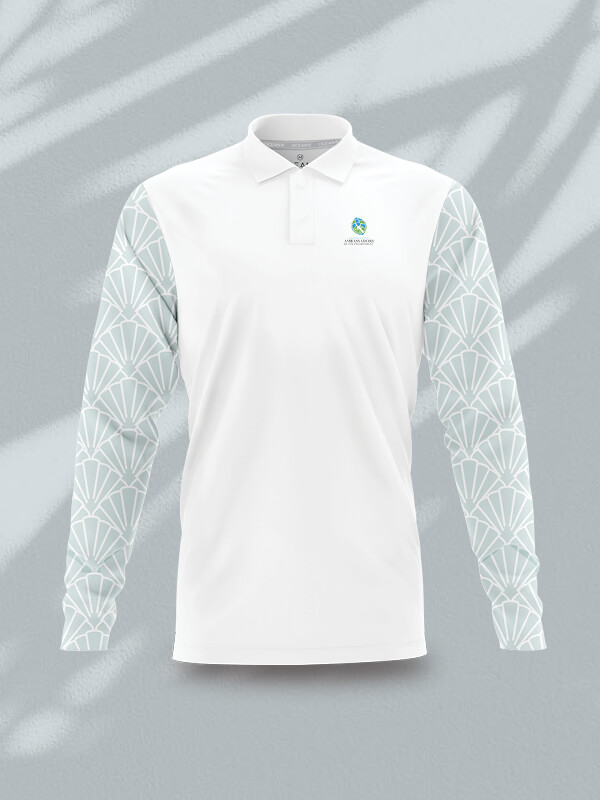 OCEANR complimented the apparel range with an accompanying range of eco-friendly accessories. Through the usage of recycled materials, our sustainable clothing collaboration has saved 1,688 plastic bottles and removed 133 kilos of ocean waste from our ecosystem.
OCEANR ensured its sustainability credentials aligned with the resort's natural landscape, allowing nature to unfurl beautifully, and protecting their surrounding biodiversity.Together, our collaboration allows us to work towards a healthier planet through our support for our NGO partnerships Enaleia, removing ocean waste, and UOCEAN, offsetting our carbon emissions.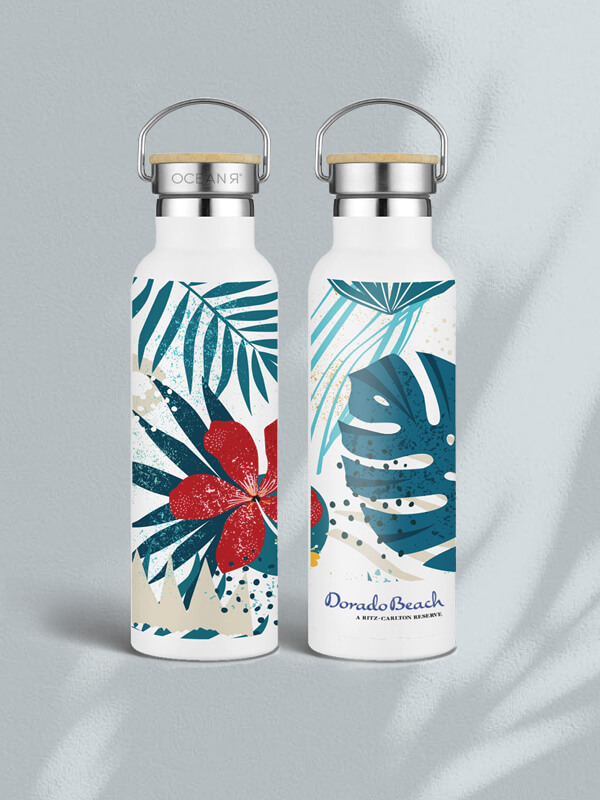 WEAR SUSTAINABILITY ON YOUR SLEEVE
Much more than a logo or a pantone. Our range of eco-products are fully customisable to match each Ritz Carlton's brand identity and your destination's unique inspirations. Our designers will work with you to create products that expertly blend your brand essence with your sustainability goals!
OUR COMMITMENT TO SUSTAINABILITY AND TO YOU
Together with our brand partners we aim to positively impact the planet.
We've built our sustainability plan on six strong pillars that will ensure our business and environmental goals are always in alignment. 
ECO
FABRICS
We source the most sustainable fabrics to minimise our footprint
A KILO FOR
THE PLANET
1 kilo of ocean waste is
removed with every product purchase
OUR
COMMUNITY
Our Latvian facility is regulated under
the highest european standards
BEYOND
CARBON NEUTRAL
In partnership with
Plant for the Planet we
commit to cutting our carbon
TAKE IT
BACK
To tackle textile waste
we offer incentives to take back
and recycle used garments
TRACEABILITY
A QR code on your product
will trace the lifecycle of
your item to its source
Contact us to find out how a brand partnership can help you reach your sustainability goals!
The Ritz-Carlton collaborations:
Product examples from our partnership projects
Don't forget to request your Exclusive Sample box today!