Sustainable uniform & retail collections
custom created for your Four Seasons
REQUEST YOUR FOUR SEASONS SAMPLE TODAY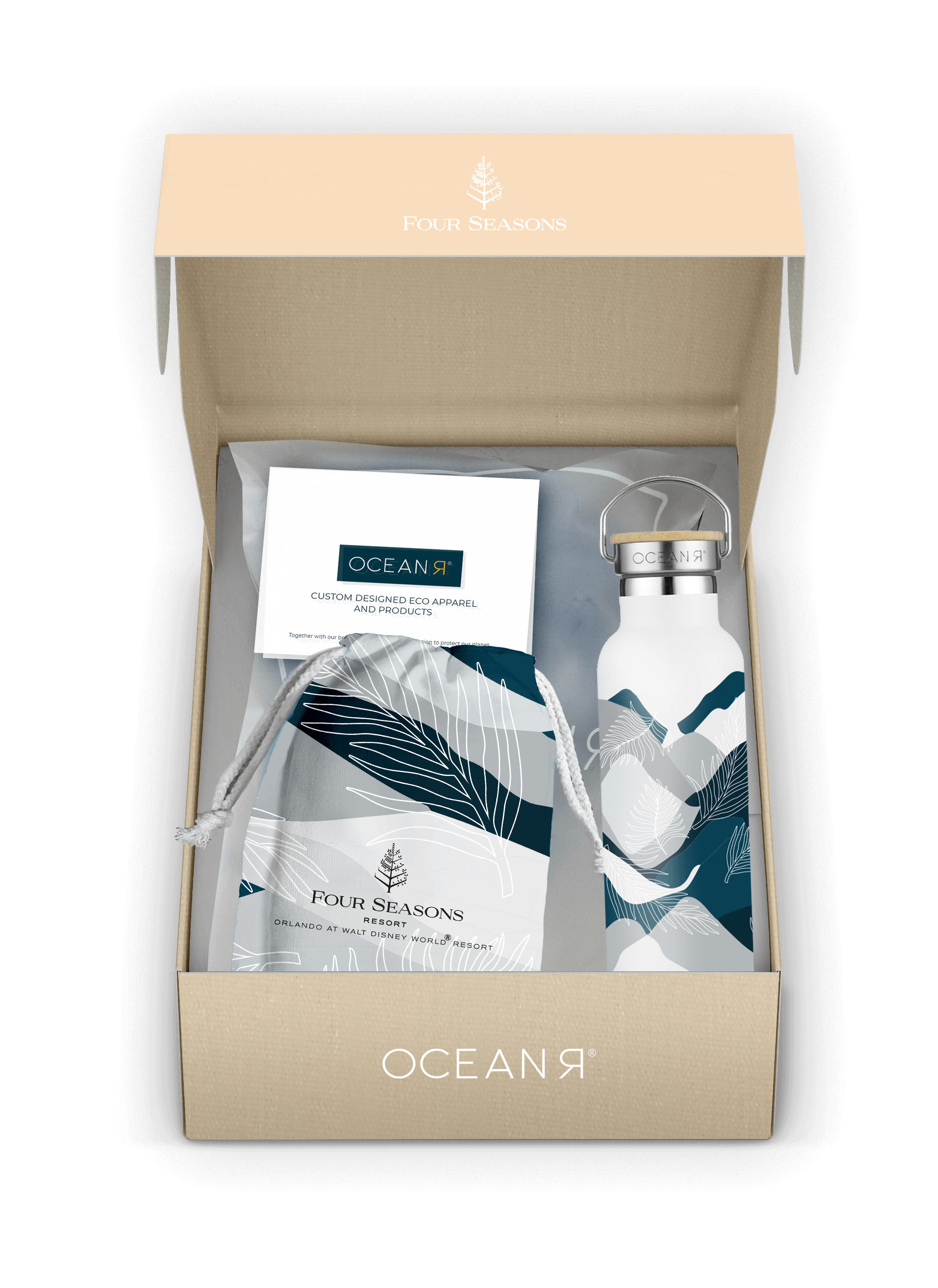 Showcasing Four Seasons commitment to Sustainability
Bespoke apparel and accessories inspired by your signature stay
As Four Seasons brand partners we know the importance you place in minimising your carbon footprint and are here help you reach your sustainable goals! Be it uniforms, guest gifts or bespoke retail merchandise we've collaborated with numerous Four Seasons resorts to create exclusive eco-products, inspired by each one-of-a-kind stay.
Every product is created to enhance your brand's essence and contributes to protecting our planet through our six sustainability pillars.
Together with our Four Seasons brand partners we've saved +40,000 plastic bottles from entering our eco-system as well as actively removing 1 kilo of ocean waste for every product purchase.
To learn more browse through our Four Seasons catalogue and case studies below
PAST PROJECTS FOR POSITIVE IMPACT
Four Seasons Maldives x OCEANR
The innovative Maldives resort was committed to embedding sustainability practices throughout its operations, with a top-down focus, from designing sustainable environments to minimising its global footprint and connecting to its local communities.
The resort became a plastic-free island in 2019, driving the need to find businesses that could support its sustainable goals. 
We provided sustainable clothing using eco-friendly materials such as polyester derived from reclaimed ocean waste, enclosed in plastic-free packaging. 
We collaborated with them to create bespoke designs that encompassed a nod to the island's largest inhabitant, the manta ray. The Four Seasons' recognisable tree logo also featured prominently in the designs.
The AAA Five Diamond Resort is committed to preserving and regenerating their environment and leaving a positive, enduring impact on their local community.
Four Seasons Orlando x OCEANR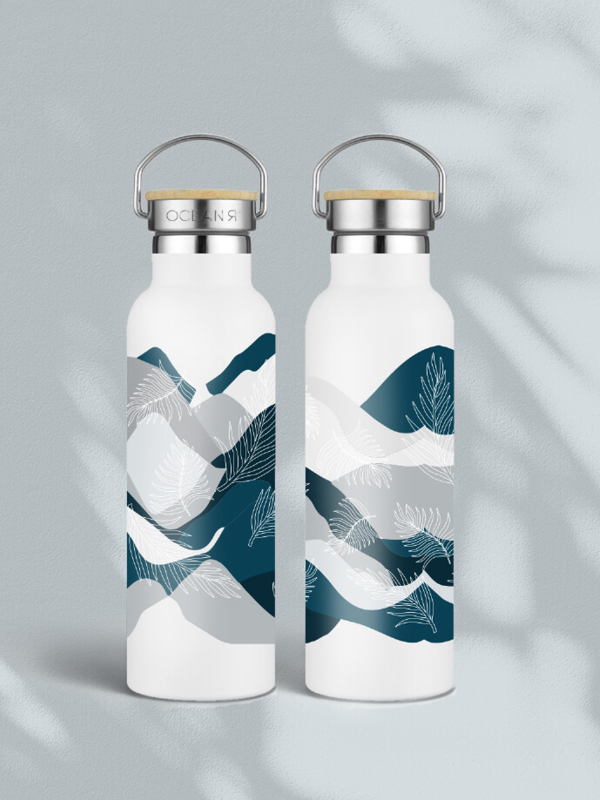 OCEANR proudly collaborated with The Four Seasons Orlando staff, guests and boutique shop on a range of eco-friendly uniforms, activewear, and beautiful accessories.
OCEANR worked closely with the team in Orlando to ensure the designs reflected the essence of the brand. OCEANR ensured their sustainability credentials aligned with the resort's environmental programmes, such as their biodiversity and conservation initative. 
OCEANR supports Plant for the Planet to offset all carbon emissions and Enaleia to remove plastic from the ocean, in order to continually protect marine biodiversity and preserve our planet.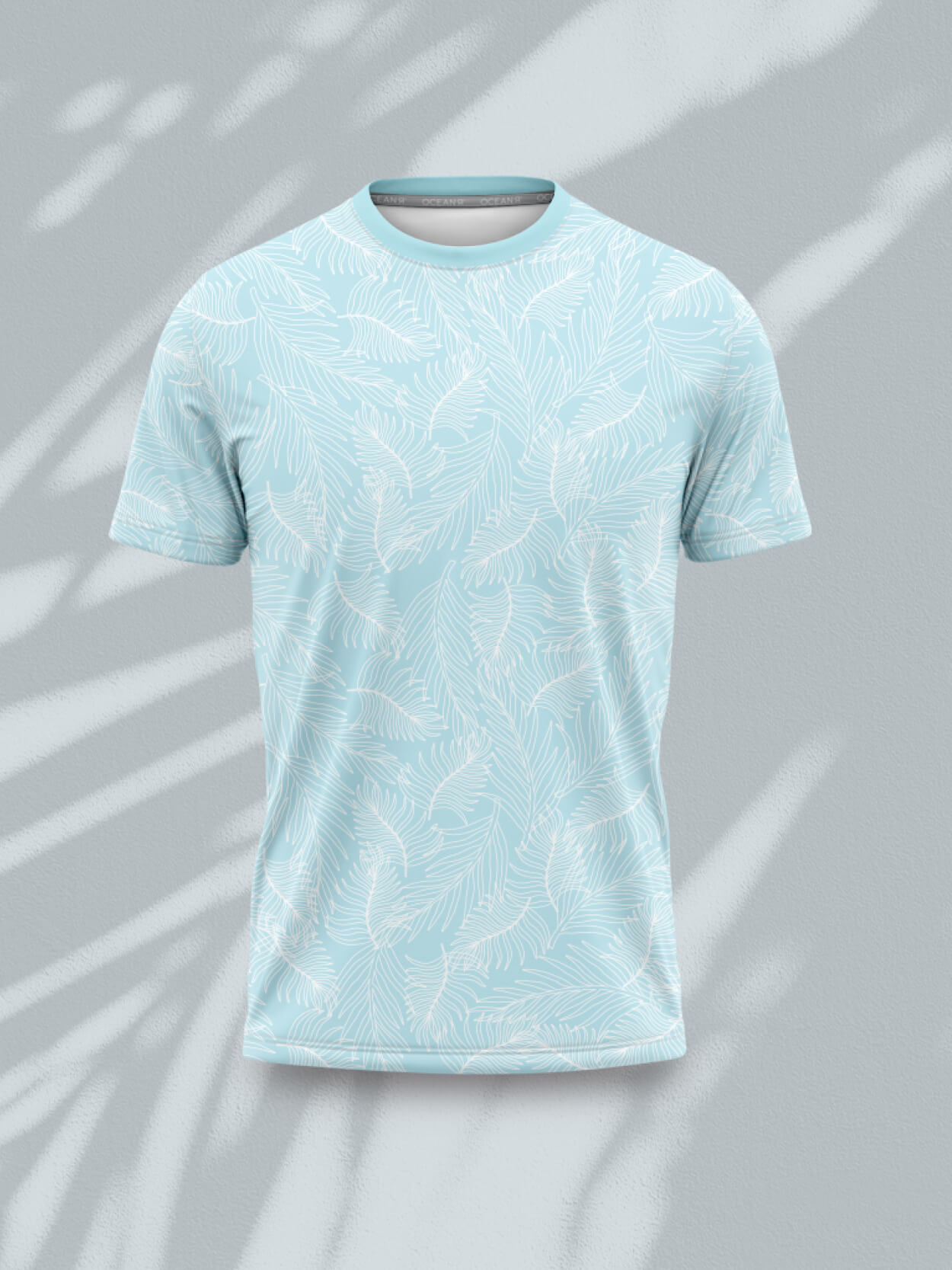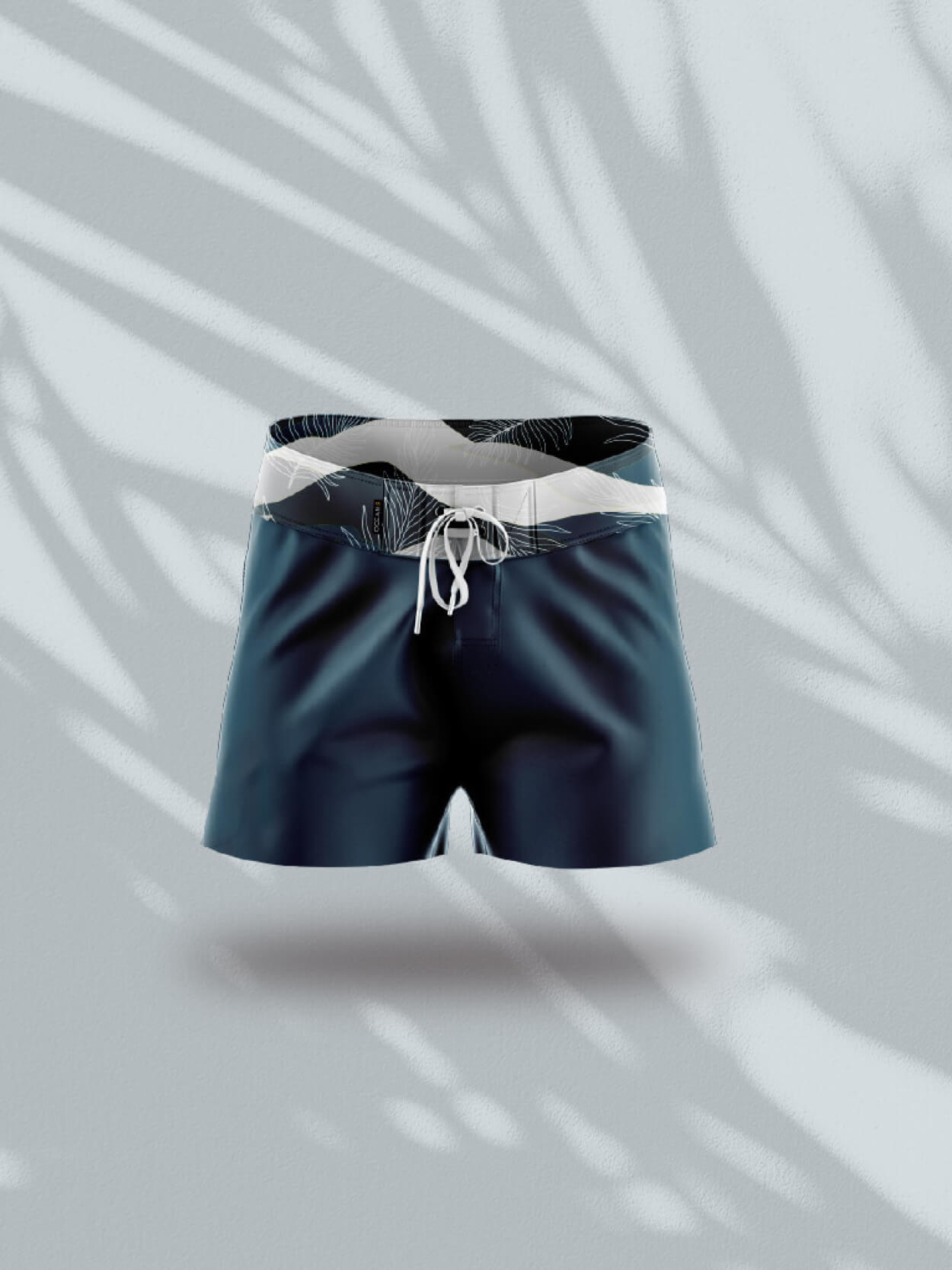 Four Seasons Los Cabos x OCEANR
The Four Seasons Resort and Residences Los Cabos is a place for those with a taste for the undiscovered and the extraordinary. The resort is truly an epicentre for adventure. They have their own private marina on the Sea of Cortez, coined "the aquarium of the world", with the conservation of our worlds oceans being vital for them.
Thus, they sought to promote this through showcasing OCEANR products such as recycled polyester rashguards, tech tees, polos and much more, made from reclaimed ocean waste. OCEANR promotes the conseration of our Oceans through supporting Enaleia, for every garment that Los Cabos purchased, they removed One Kilo of plastic from the ocean. 
OCEANR also aligns with Los Cabos' Biodiversity and Conservation initiatives such as their Sea Turtles Program. OCEANR also supports a similar program that supports Tengah Island Conservation (TIC) in protecting marine biodiversity in Malyasia. For every product that Los Cabos purchased with us, they helped support our protection efforts.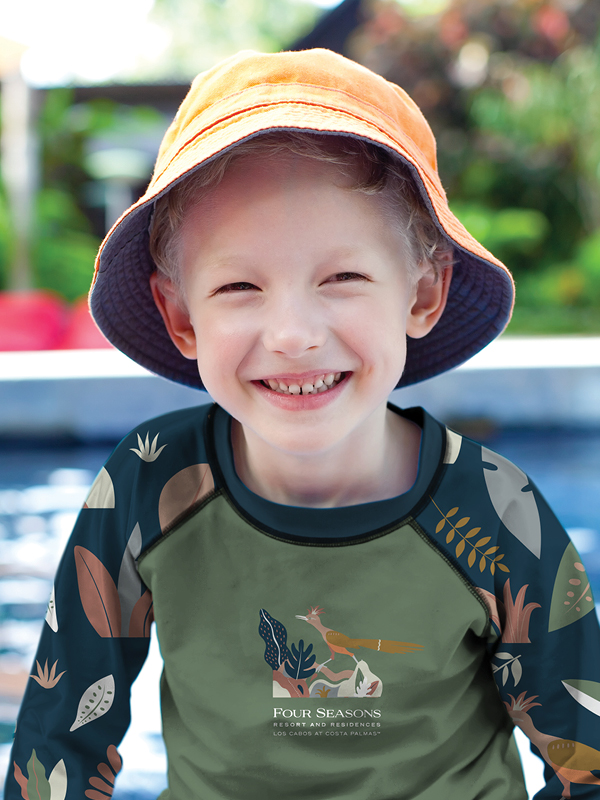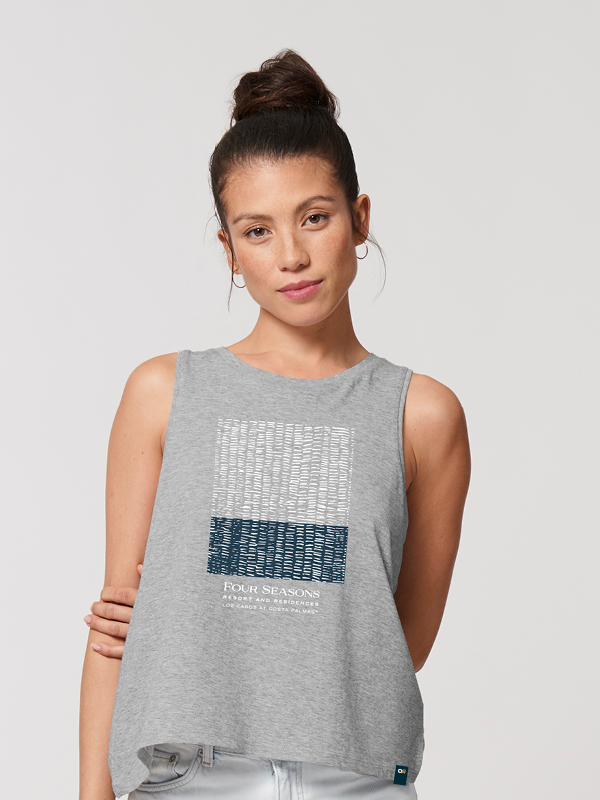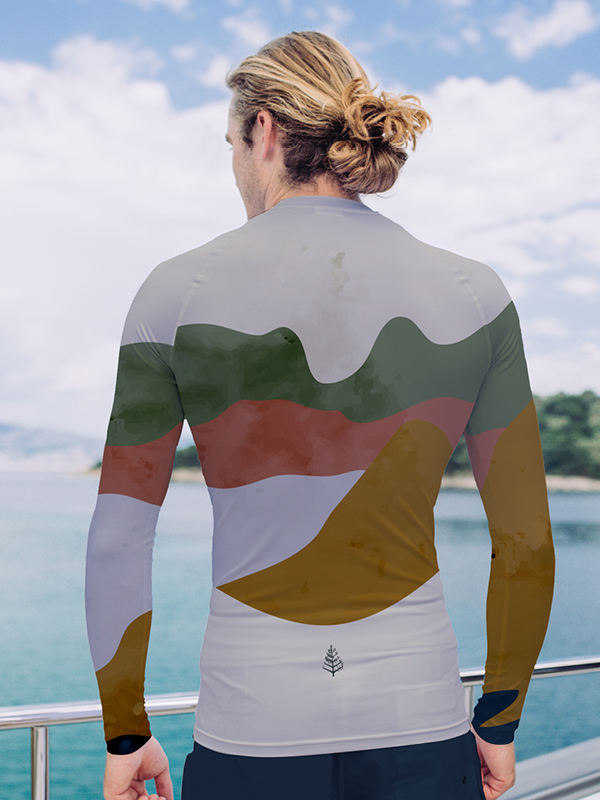 Our Commitment to sustainability and to you!
Together with our brand partners we aim to positively impact the planet.
We've built our sustainability plan on six strong pillars that will ensure our business and environmental goals are always in alignment. 
ECO
FABRICS
We source the most sustainable fabrics to minimise our footprint
A KILO FOR
THE PLANET
1 kilo of ocean waste is
removed with every product purchase
OUR
COMMUNITY
Our Latvian facility is regulated under
the highest european standards
BEYOND
CARBON NEUTRAL
In partnership with
Plant for the Planet we
commit to cutting our carbon
TAKE IT
BACK
To tackle textile waste
we offer incentives to take back
and recycle used garments
TRACEABILITY
A QR code on your product
will trace the lifecycle of
your item to its source
Contact us to find out how a brand partnership can help you reach your sustainability goals!
Four Seasons collaborations: Product examples from our partnership projects
Don't forget to request your Four Seasons Sample box today!