BRAND PARTNERS
CUSTOM COLLECTION
SHOWCASING OUR BRAND PARTNER
DESIGN OF THE WEEK
Custom Designs Crafted To Bring The Magic Of The Ocean Alive
""The Ocean has always been a dominant 'Safe Haven' offering peace and purity to us.An iconic presence, who has always deserved to be rewarded with a generous level of returned kindness and care. It was for this very reason we chose to have our team's tops made by OCEANR, which helped the ocean by offering the equivalent reduction of 240 Plastic bottles in our Oceans."- Tom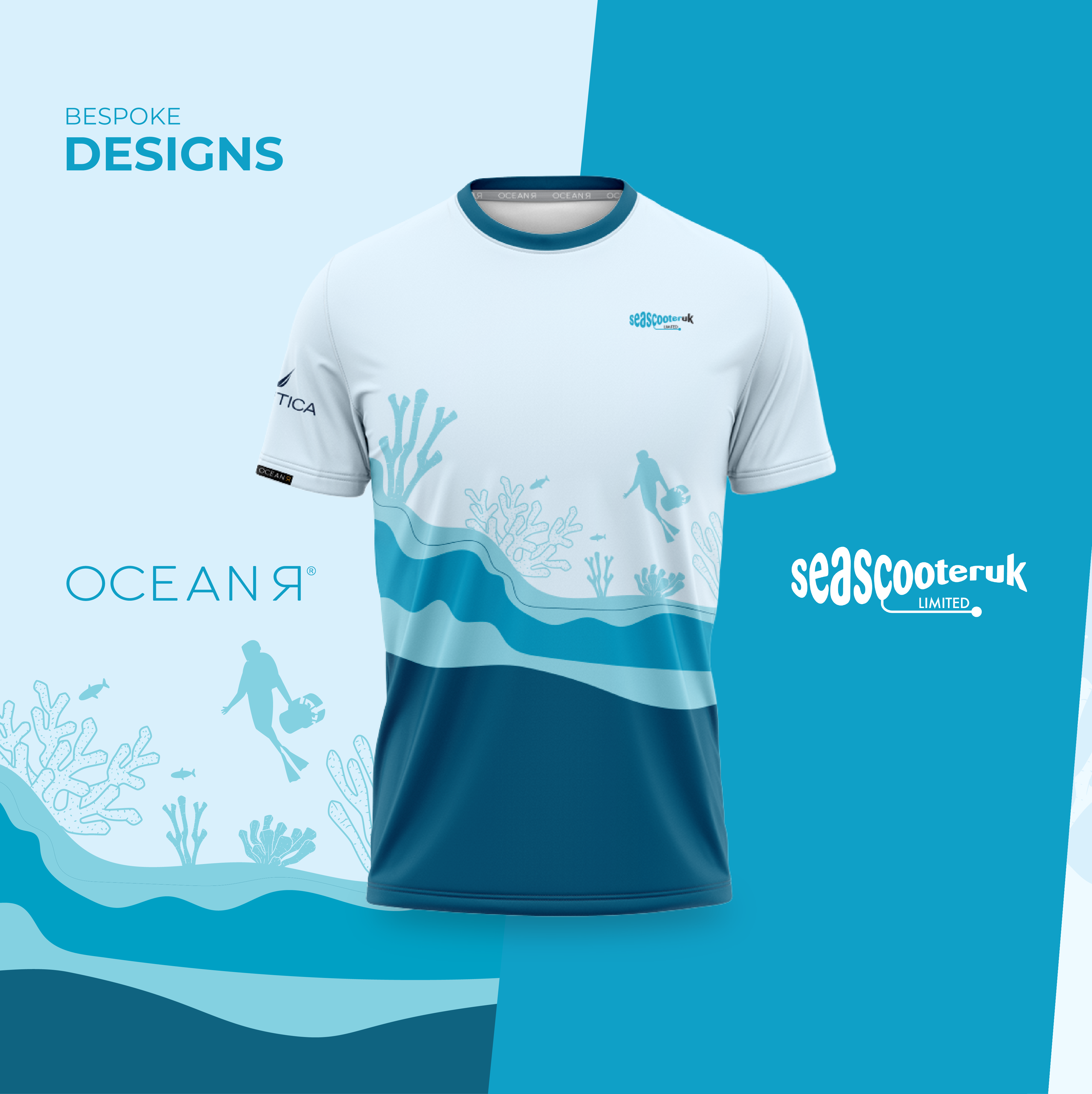 Seascooter UK – Custom designs committed to caring for our oceans
We are bursting at the seams to showcase our eye-catching brand partner design of the week; Seascooter! The recycled polyester tech tees are crafted to care for our oceans, derived from post-consumer waste such as discarded fishing nets, each tech tee prevents 14 plastic bottles from entering our eco-system.
At OCEANR we are doing our best for the planet and by partnering with us, Seascooter UK is playing its part. Every small step matters and accumulates to an even bigger impact.
Check out the story behind the Wildlife Safari that Seascooter UK will bring you on!
SeascooterUK Ltd is a company that is mindful of its impact on the Oceans, they are the official distributor of Yamaha-licensed Seascooters for the UK, Ireland, and Benelux countries.
At Seascooter, the Ocean is of the utmost importance to them and do so by making sure all their products are electric. This offers propulsion in an eco-friendly, non-polluting manner with no use of harmful fluids, such as coolants or motor oils that could be leaked into the surrounding environment.
The original product has developed into a fully-fledged range of Seascooters to cater for a variety of users; from families who want a fun product to use in the sea on holiday, to experienced scuba divers looking to expand their range of equipment.
The sustainable magic behind the design:
Our wonderfully talented designer Yatti, worked closely with Seascooter on this bespoke design, Seascooter noted that "Oceans are an escape from the industrialised, commercial bustle of the modern day 'structuralised chaos', that many of us seem to cling to so fondly, as we chase our dreams and goals in 'modern day life."
Yatti worked to bring this sentiment visually to life through designs that included the magic that lay beneath the sea, from the sea bed dotted with coral reefs, to divers that find escape within.
Yatti illustrated designs to compliment Seascooters reflections of the sea, "the ocean showcases the planet in arguably one of its purest forms, offering tranquillity, peace, and a soothing nurture to our de-sensitised, overstimulated soul's…It gifts us with opportunities for fun, exploration, adventure, and even the 'Safari of your wildest dreams', for those willing to use our Seascooters to patiently observe their surroundings, all whilst minimising our impact and leaving the wildlife uninterrupted below the waves."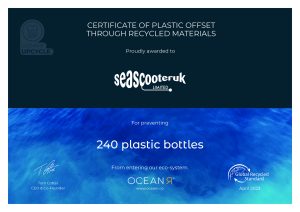 One wish for the future health of our oceans
In the lead-up to World Ocean Day, we asked Tom at Seascooter, what his one wish for the ocean was;
"That everyone learnt to love and respect the Ocean, making sure that we all focus on holding ourselves 'accountable', for all the small contributing factors that we can be responsible for.Everyone talks about solving 'climate changes bigger picture', yet we barely accomplish the smaller, easier tasks that are much easier to resolve and play an equally important part."

"Things like; Making sure that we keep our beaches clean, that we keep our litter from entering the water when we next visit the coastlines or explore the waters in person"

"Being mindful that we are 'visitors' of this beautiful ecosystem, and that unlike a 'Gig at a festival'… The animals of the Ocean don't have their own 'clean up squad' when we go home."
We absolutely loved helping Seascooter carve out their journey towards healthier oceans.
If you would like to download our catalogue to check out some more of our bespoke designs, crafted uniquely to bring the magic of the ocean alive!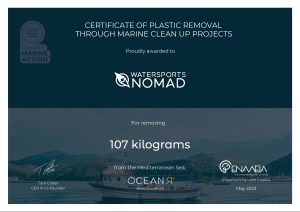 Download our catalogue to check out some more of our magical designs committed to cleaning our oceans. 
View Catalogue
Supporting our brand partners' green initiatives
We offer our expertise in sustainable apparel and product design to help you contribute to a better future and appeal to the eco-conscious consumer . Working closely with you, we will create mood boards and a range of design options that best represent your brand's essence. Leveraging our skilled in-house team gives you access to a breadth of product development experience from idea generation to concept development, prototyping and launch. We can also work together to enhance your sustainability profile via Case Studies, Press Releases, Social Media promotion and more. Get in contact to learn more!
Contact Us