We are committed to turning the tide on throwaway fashion
Thus, we are super excited to announce that we have partnered with Alexandra Bowley Yoga to create a beautiful, holistic range of Eco-friendly sustainable active-wear for her wonderful yogi clients & partners! Our in-house design team sat down with Alex and tailored the active-wear range to suit her sustainability needs and specifications. Check out the very cute hummingbird logo that we were able to customize onto our range of sustainable active wear for her, using some sublimation (a minimum waste printing technique).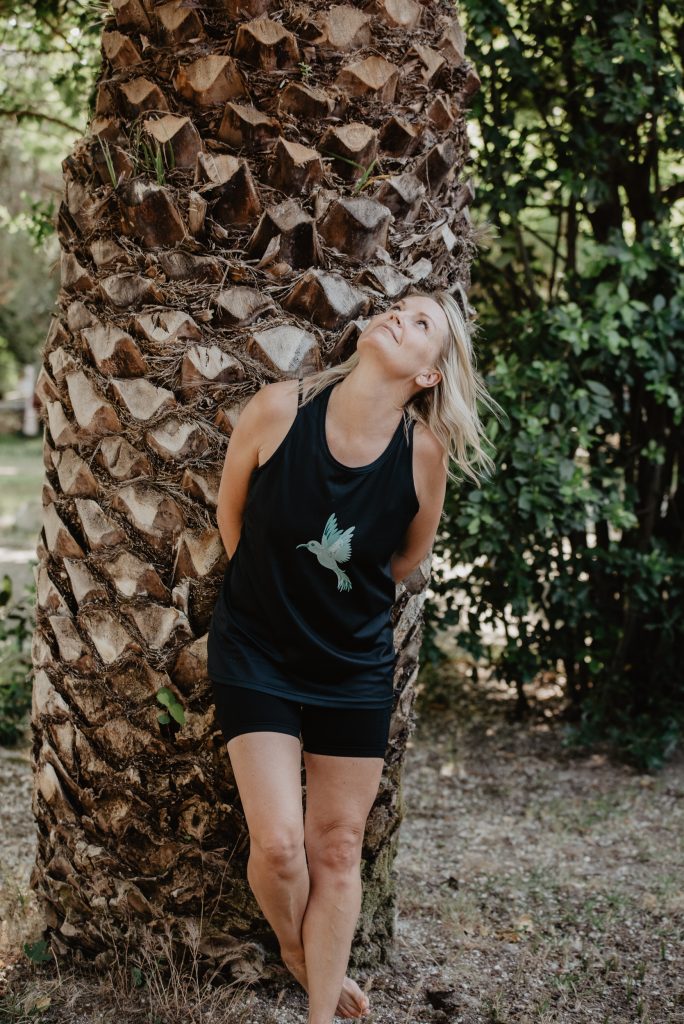 © PROtography 2022
Fashion is an exercise in imagination and beauty. For us, it's also hugely about nature & exploring the environment around us! We like to help with this by creating a sustainable clothing range that actively contributes to the restoration of our world's natural environments, through our fantastic partnerships with such as Enaleia. The hummingbird pollinates all the wildflowers in the Western Hemisphere & continuously minds our beautiful flowers!
We support Enaleia, a non-profit social enterprise that works with fishermen in Greece & Italy to help these fantastic fishermen, via their Mediterranean Clean-Up Project, work to remove plastic waste from our oceans, and recycle it into something new. Their work supports the Sustainable Development Goals set by the UN to create a sustainable marine ecosystem for all. They do this by tackling over-fishing and plastic pollution, and every OceanЯ order you make supports the removal of 1 kg of ocean waste by Enaleia-trained fishermen- how cool!! #akilofortheplanet
Our highly skilled and creative design team will customize a range of high-quality, sustainable products with designs that are exclusive to your brand, just like Alex's hummingbird! Working closely with you, we will create mood boards and a range of design options that best represent your brand's essence. While we are also specialists in sustainability and take the challenge seriously. Working to your requirements, we will source the most suitable sustainable materials for your business, including plastic-free packaging and Eco-friendly trims. It's a Win-Win!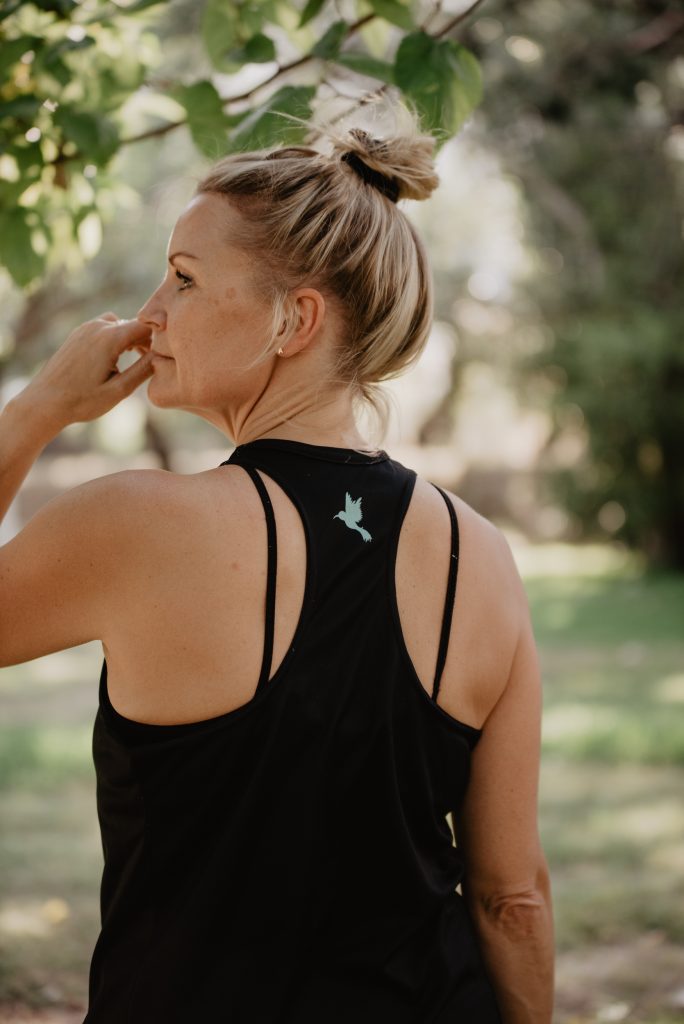 We offer low volume, custom orders, like Alex's hummingbird, giving you the choice to order only what you need, avoiding overproduction and needless waste. It also means a shorter turnaround time – you get your items sooner rather than later. Another Win-Win! Leverage the in-house expertise of our sales and marketing teams to assist with the promotion of your product lines, both internally and externally. We will also work together to enhance your sustainability profile via Case Studies, Press Releases, Social Media promotion and more.