Protect yourself whilst protecting the environment with our range of reusable, eco-friendly face masks.
1 ECO FRIENDLY FACE MASK = 2 USED
PLASTIC BOTTLES
Made ethically with sustainable materials including recycled ocean plastics and organic cotton. Every sustainable face mask is made from 2 used plastic bottles. The outer layer is made from 100% recycled polyester with water repellency, with an inner layer of 100% cotton with cooling technology.
Whether you need protection from viruses, toxic air pollution, itchy pollen, to stay away from bacteria or simply want to be at your very best, our face masks will empower you to breathe clean and healthy air.
Outer Layer: 100% Recycled Polyester 150 gsm High Performing, Sustainable and Water-Repellent
Inner Layer: Cotton pocket for filter | 100% Organic Cotton Activated | Cooling Technology
Outer layer – 100% recycled poly, 150 gsm anti UV, water repellant
Inner layer: 100% organic cotton. Antibacterial
Protect yourself and others
Our sustainably made face masks are intended for use by non-health professionals to promote group protection.
Lightweight and breathable, reusable face masks
Our vision is simple: make the most sustainable, comfortable and effective reusable face masks on the market to end mask trash.
Reusable & Washable Material. Light and comfortable.
Branded sustainable face masks designed to your specifications
Machine Washable
Plastic free packaging
Better for the environment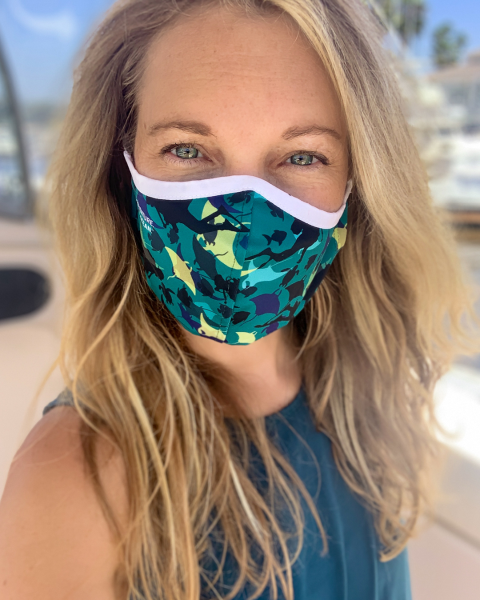 Stylish, sustainably produced, eco-friendly face masks for everyday life.
Minimise your carbon footprint and protect those
around you with our eco friendly face masks.